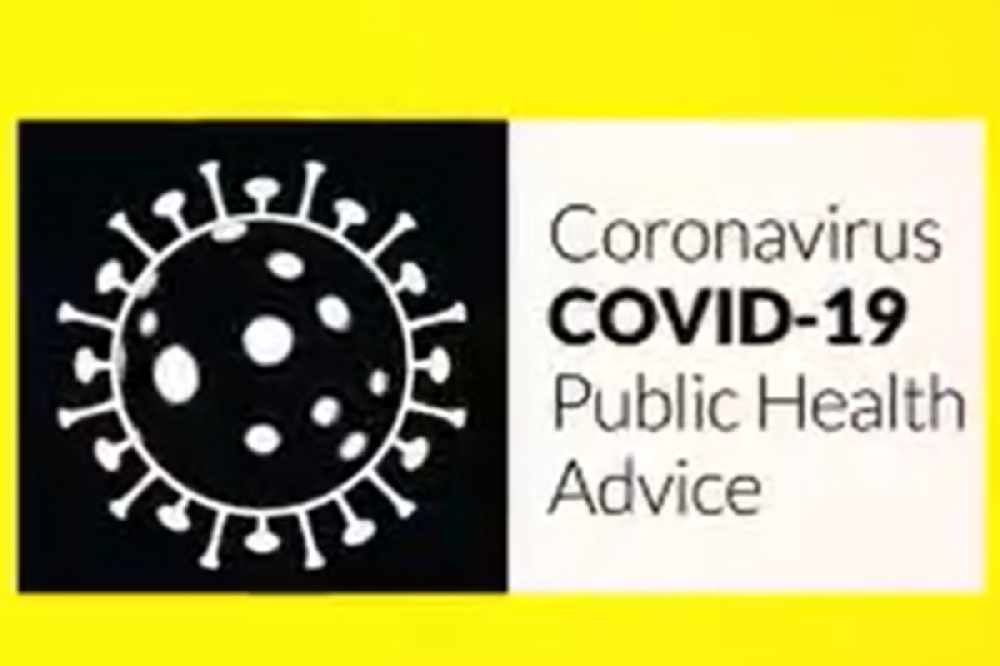 There are 23 new confirmed cases of COVID-19.
Latest figures:
The Health Protection Surveillance Centre has today been informed that a total of 6 people with COVID-19 have died.
There has now been a total of 1,734* COVID-19 related deaths in Ireland.
As of midnight Friday 26th June, the HPSC has been notified of 23 confirmed cases of COVID-19. There is now a total of 25,437 confirmed cases of COVID-19 in Ireland.
The total number of confirmed COVID-19 cases within the region remains at 1,420.
Offaly has a recorded total of 483 people with coronavirus while Laois figures remain at 265 confirmed cases of COVID-19.
672 people have been diagnosed with the virus in Westmeath.
The HSE is working to identify any contacts the patients may have had to provide them with information and advice to prevent further spread.
Dr Tony Holohan, Chief Medical Officer, Department of Health, said:
"High levels of compliance to public health advice to date has enabled further reopening of economic and social life.
"However, of the 23 cases reported today, 10 cases (43%) are in younger adults aged under 35 years. A further 8 cases (35%) are in those aged between 35-54.
"This is now a real concern and a worrying trend at a time when many people are reconnecting with friends and loved ones and may be gathering in larger groups.
"In recent days, for example, some cases have had large numbers of close contacts that have required testing and self-isolation for 14 days.
"COVID-19 is an infection that affects all ages and it is incumbent on all of us to take our individual responsibility seriously.
"I cannot emphasise enough how important it is to remain informed, keep a 2m distance from others and follow the public health advice on hand washing, cough and sneeze hygiene, and wearing face coverings."
The COVID-19 Dashboard provides up-to-date information on the key indicators of COVID-19 in the community.
Travel:
There are calls for just 3 or 4 countries to be added to the government's "green list" for international travel.

From next month, Irish people will be able to go on holiday to some countries without having to quarantine when they come back.

However, Chief Medical Officer Tony Holohan is urging people to stay in Ireland this summer - and says he's "beyond nervous" about international travel returning.

Pat Dawson from the Irish Travel Agents Association says a cautious approach should be taken to the "air bridges" plan:
Driving tests:
Driving tests for some vehicles are set to resume from Monday at 14 centres around the country.

Initially only truck, bus and motorcycle tests will take place but car tests are due to resume later in Phase 3 of the country's reopening.

The remaining 38 centres reopening gradually over the coming weeks.

Drivers and testers will be have to wear masks during the test and provisional permits due to expire will be extended for 4 months.


Staycations:
The Chief Medical Officer says 2020 is a year for staycations - and has fears many people are planning foreign trips.

The government's planning to draw up a "green list" of countries next month where Irish people can visit without having to quarantine when they come home.

Dr. Tony Holohan says he's "beyond nervous" about the impact foreign travel could have on the spread of Covid-19.

He wants people to holiday here, and not abroad:
We move to phase 3 on Mon 29th June. Very low levels of #COVID19. What worries me most now is travel from overseas and I fear many planning foreign trips. 2020 is a year for a staycation. Stay in Ireland, spend locally and follow public health advice. @roinnslainte @HSELive

— Dr Tony Holohan (@CMOIreland) June 27, 2020
US:
40,000 new cases of coronavirus have been recorded in the US in a single day - the highest rise in 24 hours.

It's led some states to re-impose lockdown restrictions, including Texas, which has ordered all of its bars to close.

America's Vice President Mike Pence insists the country is in a 'much better place' than it was two months ago:
Meanwhile, Delta Airlines in the US says it will send out warning notices 2,500 pilots about possible furloughs at the company due to Covid-19.

The company is also implementing a voluntary early retirement scheme.

Airlines in the US are prohibited from laying off or furloughing employees before September 30th under a 25 billion dollar federal aid package.
Tracing app:
The Irish Council for Civil Liberties says there's no evidence the HSE Covid-19 tracker app will lead to faster contact tracing.

However, it's welcoming the HSE release of the Data Protection Impact Assessment and source code of the app.

It's glad the Department of Health engaged with the ICCL's expert group so it could review the details before the app's release.

Irish Council of Civil Liberties spokesperson, Elizabeth Farries, says they remain unconvinced on mobile contact tracing being better:
Australia:
Australia's state of Victoria recorded 41 new confirmed cases of coronavirus today, double the daily rate seen a week ago.

The second most populated state in the country has experienced 11 days of double digit new cases, most linked to known outbreaks in Melbourne's suburbs.

Victoria has 204 of Australia's total of about 270 active cases.
Local figures:
A further 3 people with Covid-19 have died in the Republic of Ireland.

11 new cases have been confirmed also.

It brings the death toll in this country to 1,730, while there have been 25,414 confirmed cases.
There have been no new cases in midlands for the last four days.
The total number of confirmed COVID-19 cases within the region remains at 1,420.
Offaly has a recorded total of 483 people with coronavirus while Laois figures remain at 265 confirmed cases of COVID-19.
672 people have been diagnosed with the virus in Westmeath.