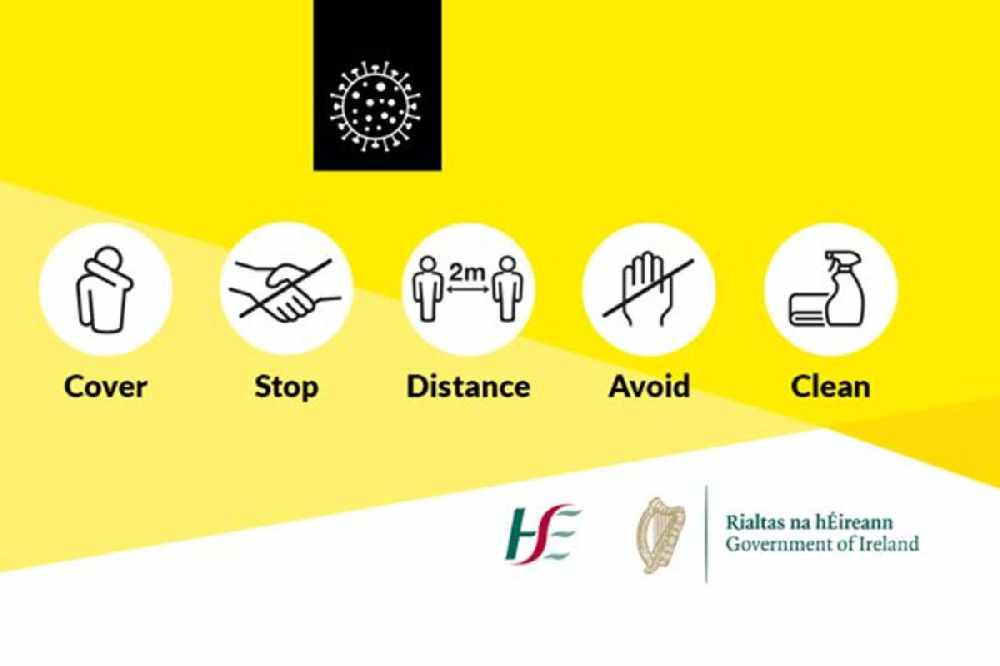 News updates for Saturday 28th November 2020.
Latest figures:
The Health Protection Surveillance Centre has today been notified of 7 additional deaths related to COVID-19.
There has been a total of 2,050 COVID-19 related deaths in Ireland.
As of midnight Friday 27th November, the HPSC has been notified of 243 confirmed cases of COVID-19. There is now a total of 71,942 confirmed cases of COVID-19 in Ireland.
Of the cases notified today;
137 are men / 104 are women
71% are under 45 years of age
The median age is 32 years old
91 in Dublin, 26 in Donegal, 18 in Cork, 16 in Waterford, 15 in Limerick, and the remaining 77 cases are spread across another 18 counties.
As of 2pm today 254 COVID-19 patients are hospitalised, of which 31 are in ICU. 20 additional hospitalisations in the past 24 hours.
Today's cases, 14-day incidence rate per 100,000 population and new cases in last 14 days (as of midnight 27 November 2020) (incidence rate based on Census 2016 county population)
County

Today's cases (to midnight 27NOV2020)

14-Day incidence rate per 100,000 population (14NOV2020 to 27NOV2020)

New Cases during last 14 days

(14NOV2020 to 27NOV2020)

Ireland

243

93.7

4,464

Donegal

26

215.5

343

Louth

<5

191.6

247

Limerick

15

170.9

333

Kilkenny

10

126.0

125

Roscommon

6

120.8

78

Waterford

16

114.5

133

Dublin

91

106.1

1,430

Meath

<5

95.9

187

Longford

0

85.6

35

Tipperary

<5

80.9

129

Monaghan

<5

79.8

49

Mayo

5

79.7

104

Cork

18

75.7

411

Wicklow

5

73.7

105

Offaly

<5

73.1

57

Cavan

0

68.3

52

Carlow

<5

66.7

38

Clare

<5

66.5

79

Kildare

6

62.9

140

Sligo

<5

58.0

38

Westmeath

<5

56.3

50

Laois

<5

55.5

47

Kerry

6

53.5

79

Galway

14

46.1

119

Leitrim

0

31.2

10

Wexford

<5

30.7

46
Restrictions:
People will be asked to wear face masks outdoors on busy streets when Covid 19 restrictions are eased.

From Tuesday, shops, gyms, cinemas and hairdressers will open but household mixing remains banned.

Restaurants and pubs serving food can re-open for indoor dining on Friday despite NPHET warning the risk is still too high.

Nationwide travel restrictions will be lifted for two weeks from December 18th, with three households allowed to gather over Christmas.

Taoiseach Michael Martin says people will be asked to wear masks on busy streets, in crowded workplaces and in places of worship from next week:
Travel:
The government says Irish people abroad shouldn't come home for Christmas.

But Transport Minister Eamon Ryan says anyone who is needs to follow the guidelines:
GPs:
The Irish College of General Practitioners is urging people to take personal responsibility for their actions over Christmas.

It says you should use common sense when out socialising and visiting over the festive season.

It comes as 206 new cases of Covid 19 have been confirmed and 7 more people with the virus have died.

The ICGP's COVID-19 Lead Advisor, Dr Nuala O'Connor says people should avoid crowded poorly ventilated indoor spaces:
Hospitality:
There has been a mixed reaction to the Government's plan to reopen the economy in phases heading into Christmas.

Retail Ireland's welcoming the reopening of shops on Tuesday, saying it comes at a make or break time for many Irish retailers.

However some hotels have expressed their disappointment at the new plan.

Sean O'Driscoll is CEO of iNua, which operates nine hotels around the country - he says the measures mean it's not viable for them to open until February:
Taoiseach Michael Martin says pubs only serving alcohol will remain shut for the rest of the year:
Hairdressers:
Hairdressers say they're looking forward to getting back in the salon on Tuesday.

Irish Hairdressers Federation President, Danielle Kennedy says it's the right time for them to open:


UK:
Every hospital in England could be overwhelmed if MPs don't back new lockdown measures due to come in there next week.

Cabinet Office minister Michael Gove has written the warning in The Times newspaper.

Dozens of Conservative MPs are threatening to vote against the restrictions, unless they see proof that they're necessary.
Local figures:
206 new cases of Covid-19 were reported in the Republic yesterday - the lowest daily total in over two months.

64 are in Dublin, with 23 in Limerick, 20 in Donegal, and the others are spread across 21 other counties.

The 14-day incidence rate of the virus has fallen to 98 per 100,000 people.

Health Minister Stephen Donnelly says it's the first time in 'quite a while' that it's fallen below 100.

Another seven people have died with the virus.
Less than five cases were reported in each county in the midlands.
Offaly has an incidence rate of 79, followed by Westmeath on 77 and Laois has the fifth lowest in the country at 57.