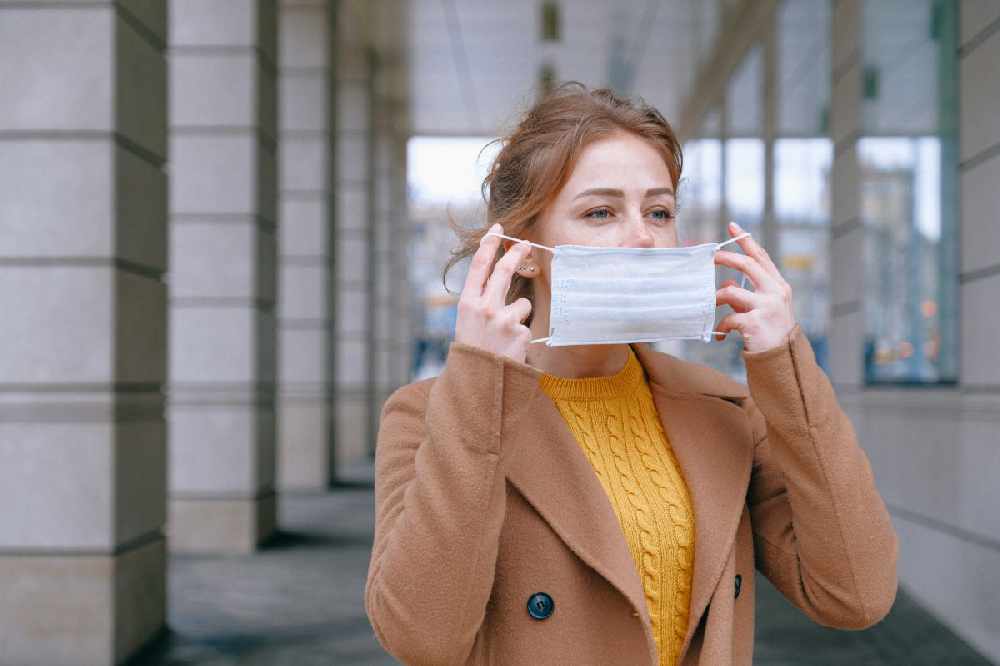 News updates for Saturday 29th November 2020.
Latest figures:
The Health Protection Surveillance Centre has today been notified of 2 additional deaths related to COVID-19.
There has been a total of 2,052 COVID-19 related deaths in Ireland.
As of midnight Saturday 28th November, the HPSC has been notified of 299 confirmed cases of COVID-19. There is now a total of 72,241 confirmed cases of COVID-19 in Ireland.
Of the cases notified today;
158 are men / 141 are women

67% are under 45 years of age

The median age is 34 years old

94 are in Dublin, 41 in Donegal, 27 in Wicklow, 14 in Louth, 13 in Limerick and the remaining 110 cases are spread across 20 other counties.
As of 2pm today 257 COVID-19 patients are hospitalised, of which 30 are in ICU. 7 additional hospitalisations in the past 24 hours.
Today's cases, , 14-day incidence rate per 100,000 population and new cases in last 14 days (as of midnight 28 November 2020) (incidence rate based on Census 2016 county population)
County

Today's cases (to midnight 28NOV2020)

14-Day incidence rate per 100,000 population (15NOV2020 to 28NOV2020)

New Cases during last 14 days

(15NOV2020 to 28NOV2020)

Ireland

299

92.3

4,393

Donegal

41

219.9

350

Louth

14

184.7

238

Limerick

13

166.8

325

Kilkenny

11

132.0

131

Roscommon

<5

105.4

68

Dublin

94

104.3

1,405

Waterford

5

103.3

120

Meath

11

99.0

193

Tipperary

13

87.7

140

Longford

<5

85.6

35

Wicklow

27

84.3

120

Monaghan

<5

83.1

51

Mayo

5

80.5

105

Carlow

7

75.5

43

Cork

7

73.9

401

Clare

<5

68.2

81

Kildare

13

63.4

141

Cavan

<5

61.7

47

Sligo

<5

61.0

40

Offaly

5

59.0

46

Laois

<5

50.8

43

Kerry

<5

46.7

69

Westmeath

<5

45.1

40

Galway

11

44.6

115

Wexford

<5

26.0

39

Leitrim

0

21.8

7
Lockdowns:
A public health expert says the Government needs to rethink its strategy of lockdowns in the fight against Covid-19.

The country will begin to reopen for Christmas on Tuesday but the Taoiseach hasn't ruled out tighter restrictions in the new year.

The 14 day incidence rate of the virus per 100,000 people has stayed below 100 for the second day in a row and now stands at 94.

243 new cases of Covid-19 were confirmed yesterday along with seven more deaths.

Professor Anthony Staines of DCU says Ireland faces another year of recession if we keep relying on lockdowns:
Pubs:
Cork, Limerick and Galway saw an increase in their 14-day Covid-19 infection rates after wet pubs opened in late September.

A study by consultants EY found no similar surge in Dublin where they remained closed over the same period.

According to the Sunday Times, there was an increase of up to 12 percent in the incident rate in the three regional cities - three times the national average.

The data is said to have been a factor in the Cabinet's decision not to allow wet pubs reopen this Christmas.

Chief Executive of the Vintners Federation, Padraig Cribben, says a roadmap to reopening wet pubs needs to be drawn up:
Vaccine:
The State plans to have a large fraction of the population vaccinated against Covid-19 by the end of next summer.

It hopes to begin vaccinations as early as next month, and have one million vulnerable people vaccinated over the coming months.

According to the Sunday Independent, a twin rollout of the jab's likely through GP practices and regional hubs, while a vaccine passport will be used to track it.

Dr Margaret Harris from the World Health Organisation says the plan to vaccinate a large number of people by the end of the summer is ambitious:
Meanwhile, seven out of ten people in Ireland would take a Covid-19 vaccine, according to a new poll.

The Ireland Thinks poll taken for the Irish Mail on Sunday found 14 per cent would not take the jab.

16 per cent of the 1,044 people surveyed yesterday said they didn't know what they would do.
Local figures:
Seven more people are known to have died from Covid-19, and there are 243 new confirmed cases.

The fortnightly infection rate in the Republic per hundred thousand has continued to fall after slipping under 100 yesterday.

It's now down to 93.7.

91 of the positive tests up to midnight last night are in Dublin, with 26 in Donegal, 18 in Cork, 16 in Waterford and 15 in Limerick -- with no new cases in Longford, Cavan or Leitrim.
There were less than five cases in each of the midlands counties.
Westmeath also saw a drop in its incidence rate, its now at 56 and is just ahead of Laois on 55.
Offaly has the highest rate in the region on 73.