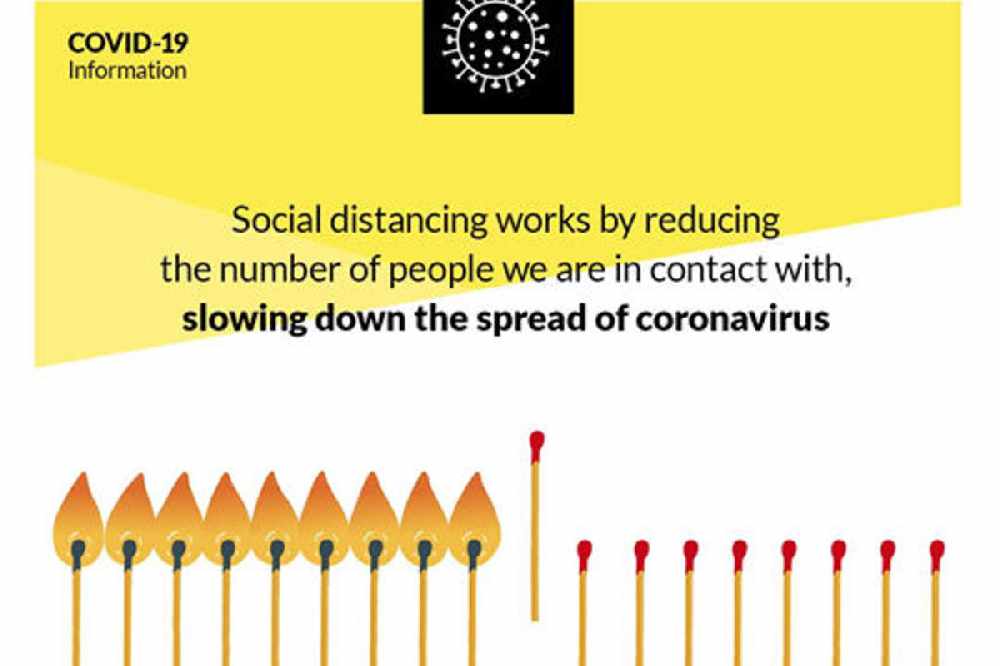 Nationally, the HPSC has been notified of 46 confirmed cases of COVID-19.
Latest figures:
There have been no new deaths reported to the Health Protection Surveillance Centre today.
There has now been a total of 1,763 COVID-19 related deaths in Ireland.
As of midnight Sunday 2nd August, the HPSC has been notified of 46 confirmed cases of COVID-19. There is now a total of 26,208 confirmed cases of COVID-19 in Ireland.
13 new cases have been confirmed in the midlands.
Laois has had 8 people test positive for the illness and five have been diagnosed in Offaly.
313 cases have been found in Laois with Offaly's total on 497.
Westmeath remains on 680.
Of the cases notified today;
27 are men / 19 are women
85% are under 45 years of age
32 are associated with outbreaks or are close contacts of a confirmed case
5 cases have been identified as community transmission
15 cases are located in Kildare, 8 in Laois, 7 in Clare, 5 in Offaly and the remaining 11 are spread across nine other counties.
The HSE is working to identify any contacts the patients may have had to provide them with information and advice to prevent further spread.
Dr Ronan Glynn, Acting Chief Medical Officer, Department of Health, said; "The vast majority of young people in Ireland have followed public health advice and have made very significant sacrifices to protect themselves and others. People of all ages will occasionally slip up as they learn to live safely with this virus. We should not seek to attribute blame, but rather continue to encourage one another to build on and sustain the great efforts that we have all made to date.
"We continue to urge everyone to observe the safe behaviours that we recommend such as physical distancing, washing hands regularly, wearing a face covering where appropriate, avoiding crowds and doing all we can to protect each other.
"NPHET continues to monitor the evolving situation very closely and will meet tomorrow."
Pubs:
The Vintners Federation of Ireland says if Phase 4 of the country's lockdown roadmap doesn't go ahead, some pubs will go out of business.

Pubs without a restaurant licence are due to reopen next Monday, but the plan is in doubt due to an increase in new coronavirus cases.

Yesterday there were 53 new cases while over the last week the daily average has been 47.

CEO of VFI, Padraig Cribben, says pubs can't be blamed for gatherings with drink such as a teenage beach party in Co. Clare on Saturday:
Travel:
The vast majority of Covid-19 cases have nothing to do with travel, according to a public health expert.

It comes as Cabinet meet tomorrow to discuss proposals on testing incoming vistors at airports.

There have been more than 200 cases in the past four days - which has seen the five-day average rise to 47.

Professor in DCU Anthony Staines says we have bigger issues to deal with other than travel:
Airports:
Cabinet is expected to sign off plans to introduce random testing for Covid 19 at airports when they meet tomorrow. (Tuesday)

Health minister Stephen Donnelly said it was part of a suite of measures to tackle an increasingly volatile international travel climate.

The government will also decide on whether the planned August 10 reopening date for all pubs will go ahead.

Labour's Duncan Smith has welcomed the plans for testing at airports but says they don't go far enough:
Phase 3:
An expert believes Phase 3 of the Government's plan to reopen society isn't working.

The latest figures show there are 53 new confirmed cases of Covid-19 in the Republic, with no new deaths linked to the virus.

The National Public Health Emergency Team says 80 per cent of new cases are under the age of 45.

Trinity College Associate Professor in Immunology, Tomás Ryan says the upward trend is very worrying:
Local figures:
The upward trend of new confirmed cases of Covid-19 is continuing with 53 new cases announced yesterday.

While there have been no further deaths.

The latest figures bring the five day average number of Covid-19 linked cases to 47 per day.

80% of today's cases were under the age of 45,

45 are associated with outbreaks or close contacts of a confirmed case.

While 4 cases have been identified as community transmission.

25 were in Dublin, 19 in Laois, 6 in Kildare and the remaining 3 are spread across two other counties.

Acting chief medical officer Ronan GLynn said the source of transmission for over 90% of cases reported today has been identified.

However, he added that the rising averages mean we must continue to make good choices to protect ourselves and others while trying to live safely with the virus.
There are now 305 cases in Laois.
Offaly also have three new cases, which means the total there now stands at 491.
Westmeath has no new cases. 680 people in the Lake County have tested positive for the illness.