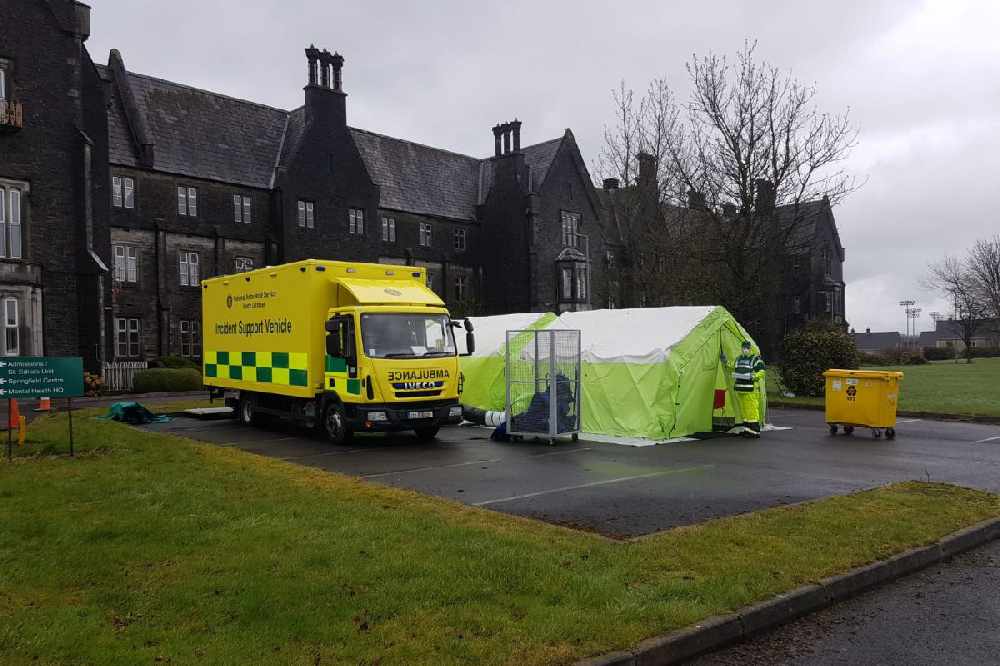 News updates for Sunday 3rd January 2021.
Latest figures:
The Health Protection Surveillance Centre has today been notified of 7 additional deaths related to COVID-19.
There has been a total of 2,259 COVID-19 related deaths in Ireland.
As of midnight, Saturday 2nd January, the HPSC has been notified of 4,962 confirmed cases of COVID-19. There is now a total of 101,887* confirmed cases of COVID-19 in Ireland.
Of the cases notified today:
2,408 are men / 2,539 are women
63% are under 45 years of age
The median age is 36 years old
1,260 cases are in Dublin, 652 in Limerick, 350 in Cork, 321 in Louth, 238 in Meath and 2,141 spread across all remaining counties.
84 new cases have been confirmed in Offaly, while Westmeath has 74 new cases and 40 are in Laois.
As of 2pm today, 685 COVID-19 patients are hospitalised, of which 62 are in ICU. 96 additional hospitalisations in the past 24 hours.
Dr. Tony Holohan, Chief Medical Officer, Department of Health, said; "This is a critical time. We are seeing a really significant surge in infection, which is leading to a very rapid increase in both hospitalisations and admissions to critical care units. This is not only unsustainable for the healthcare system, but also a deeply concerning level of preventable sickness and suffering that we must work together to address as quickly as possible."
"The number of people in hospital with COVID-19 has more than doubled from this day last week, and so has the number of people in ICU. Remember that behind each hospital statistic and ICU figure is a real person like you, with a family who cares about them, and a team of healthcare workers dedicated to protecting their lives. We must be as dedicated as we all were in the spring in our commitment to following the public health advice."
"Act as though you are infectious. Stay at home. Work from home starting from tomorrow, and if you are an employer, ask your employees to work at home. What we all do at a collective level today will have a direct impact on the level of infection and hospitalisations in the weeks to come.
"Your safe actions now will protect our hospitals and those who work so hard in them. Simply put: when you stay at home, you protect the frontline healthcare workers who have worked tirelessly to keep us all safe throughout this pandemic. Hold firm and remember them."
Today's cases, 14-day rate per 100,000 population and new cases in last 14 days (as of midnight 02 January 2021) (incidence rate based on Census 2016 county population)
County

Today's cases (to midnight 02Jan2021)

14-Day incidence rate per 100,000 population (to 02Jan2021)

New Cases during last 14 days

(to 02Jan2021)

Ireland

4,962

469.8

22,370

Monaghan

178

1,060.5

651

Louth

321

941.2

1,213

Limerick

652

895.3

1,745

Donegal

194

826.7

1,316

Sligo

91

648.5

425

Cavan

109

593.4

452

Mayo

102

577.0

753

Kilkenny

84

488.8

485

Wexford

140

486.9

729

Meath

238

470.2

917

Kerry

131

453.6

670

Dublin

1,260

443.8

5,979

Clare

169

437.6

520

Cork

350

407.5

2,212

Laois

40

406.2

344

Longford

55

389.0

159

Carlow

53

386.4

220

Galway

160

377.8

975

Offaly

84

377.1

294

Roscommon

32

376.5

243

Waterford

118

336.6

391

Westmeath

74

318.8

283

Leitrim

26

309.0

99

Kildare

114

277.3

617

Tipperary

130

250.7

400

Wicklow

57

195.2

278
Vaccine:
An immunology expert says people who haven't been infected by Covid-19 should receive the vaccine first.

New research from the University of Oxford suggests people who have previously had the virus are highly unlikely to contract it again.

Nursing home residents are due to begin receiving vaccines tomorrow.

Trinity College Dublin Immunology and Mullingar's Professor Kingston Mills says the rollout can be sped up if people who've been infected are eliminated:
Transmission rates:
Covid-19 transmission rates are now as bad as during the first wave of the outbreak here -- or even worse.

That's the message from the Chief Medical Officer as 3,394 more cases were confirmed yesterday -- close to double the previous all-time high.

Dr Tony Holohan's urged the elderly and medically vulnerable not to leave home unless they "absolutely" have to, as public health doctors work a backlog of positive tests.

Infectious diseases expert Professor Gerry Killeen says it could get far worse, if the more transmissible British strain starts to take hold too:
Vaccines:
A Fianna Fail TD is slamming the country's approach to rolling out vaccines.

He says 40 thousand doses of the covid vaccine have been received by the state, but only 1800 were administered by Friday night.

Deputy Mark MacSharry says our preparations have fallen short:
UK:
The British government says it wants classrooms to reopen "wherever possible", following calls from teaching unions to shut all facilities in England.

It announced a U-turn on Friday, ordering all primaries in London to remain closed from next week.

Secondaries are due to begin their phased return in seven days' time.

Sean Maher is a headteacher at one in south-west London:
Meanwhile, 17 people have been arrested in England during an anti-lockdown demonstration in central London.

The city's in Tier 4 - the strictest level of coronavirus rules in England.

Police say up to 300 protestors gathered in Hyde Park earlier.
Local figures:
There are 3,394 new cases of coronavirus in the Republic - that's nearly double the previous record.

4 more patients have died and Cork has the most cases with 389.

Dublin has 355 new infections, while Donegal has 339 and there are 258 in Louth and 233 in Mayo.
104 cases are in Laois, with Offaly having 86 new cases and another 33 people in Westmeath have tested positive for the virus.

The country's 14 day incidence rate is 381.6 per 100 thousand people and Monaghan has the highest incident rate in the country with 783.6.
The incidence rate in Laois is 381, while it's 269 in Offaly and Westmeath's rate is 244.