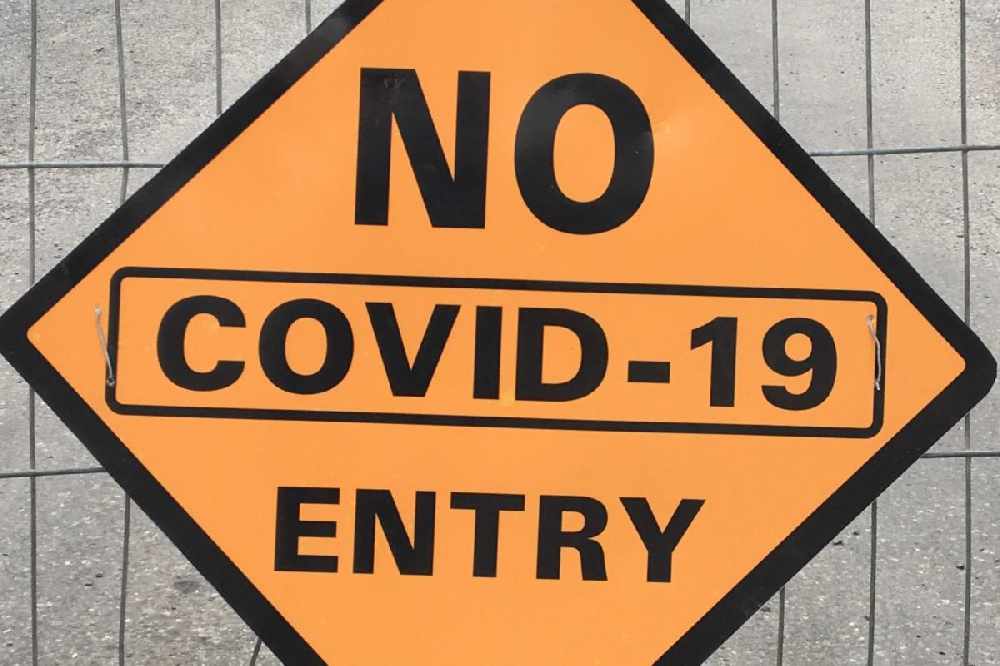 News updates for Sunday 4th April 2021.
Latest figures:
The Health Protection Surveillance Centre has today been notified of 3 additional deaths related to COVID-19.
There has been a total of 4,718 COVID-19 related deaths in Ireland.
As of midnight, Saturday 3rd April, the HPSC has been notified of 457 confirmed cases of COVID-19. There is now a total of 238,148* confirmed cases of COVID-19 in Ireland.
As of April 1st 2021, 893,375 doses of COVID-19 vaccine have been administered in Ireland:
636,963 people have received their first dose
256,412 people have received their second dose
The COVID-19 Dashboard provides up-to-date information on the key indicators of COVID-19 in the community including daily data on Ireland's COVID-19 Vaccination Programme.
*Validation of data at the HPSC has resulted in the denotification of 4 confirmed cases. The figure of 238,148 confirmed cases reflects this.
Gardaí:
A midlands Independent TD says there's no reason why a small number of vaccinators can't focus only on at-risk occupations.
Earlier this week the Government announced it was changing the system from cohort based, to age based.
This sparked an angry reaction from those who work alongside people every day, like Gardai, teachers and SNAs.
Kildare South TD Dr Cathal Berry, says he understands why the age approach was taken, but has sympathy for workers:
Travel list:
Sinn Fein TD Darren O'Rourke is describing as 'reckless' the Government's decision not to follow Nphet's advice on its travel list.

It's after it was reported France, Germany and Italy were considered for mandatory hotel quarantine, but they weren't among the added states.

26 non-EU countries are included in the updated list this week.

Deputy O'Rourke says the Government didn't have enough preparation in place:
Easter:
Archbishop Eamon Martin says the dawn of Easter morning marks the promise that pain and suffering can never be allowed to overwhelm us.

The Primate of All Ireland is acknowledging the difficulties of lookdown in his Easter Sunday message.

Speaking from Saint Patrick's Cathedral in Armagh, Archbishop Eamon Martin says he's conscious this year of the victims of the Covid crisis.

This includes those who are finding it more and more difficult to cope with lockdown: the lonely and bereaved and those who are unable to see or embrace loved ones.

He's also recognising those for whom the last year has brought increased financial or business worries; people whose relationships have been under great pressure and those who have found their addictions hard to manage.

He says believing in God sometimes involves uncertainty.
Protest:
A Limerick politician says those gathering for Easter Sunday protests against masks, vaccines and the public health controls are putting their families at risk of serious illness.

Social media users have named eleven locations for rallies this afternoon, including in Dublin, Limerick, Waterford, Cork and Tralee.

Material circulated online this week promoting the events claims germs and viruses are a myth, and calls for an uprising against the government.

Fine Gael Councillor Adam Teskey, chair of the Limerick Joint Policing Committee, says misinformation is dangerous in our fight against the pandemic:
Vaccine:
Someone in the Republic will get Ireland's millionth dose of a vaccine against Covid-19 in a matter of days.

By tonight, the HSE says hospitals, GP surgeries and mass vaccination clinics will have given between 900-thousand and 950-thousand doses.

It comes as two more patients infected with the virus have died and 511 more people here have tested positive.

HSE Chief Executive Paul Reid says the vaccine drive is reaching more and more people each week:
Latest figures:
511 new covid 19 cases have been confirmed and 2 more patients with the virus have died.

It brings the death toll from the pandemic so far to 4,715.

There are now a total of 237,695 positive tests in the Republic.

As of March 31st, 865,460 coronavirus vaccine doses have been administered.
The Health Department did not release a county by county break down yesterday.