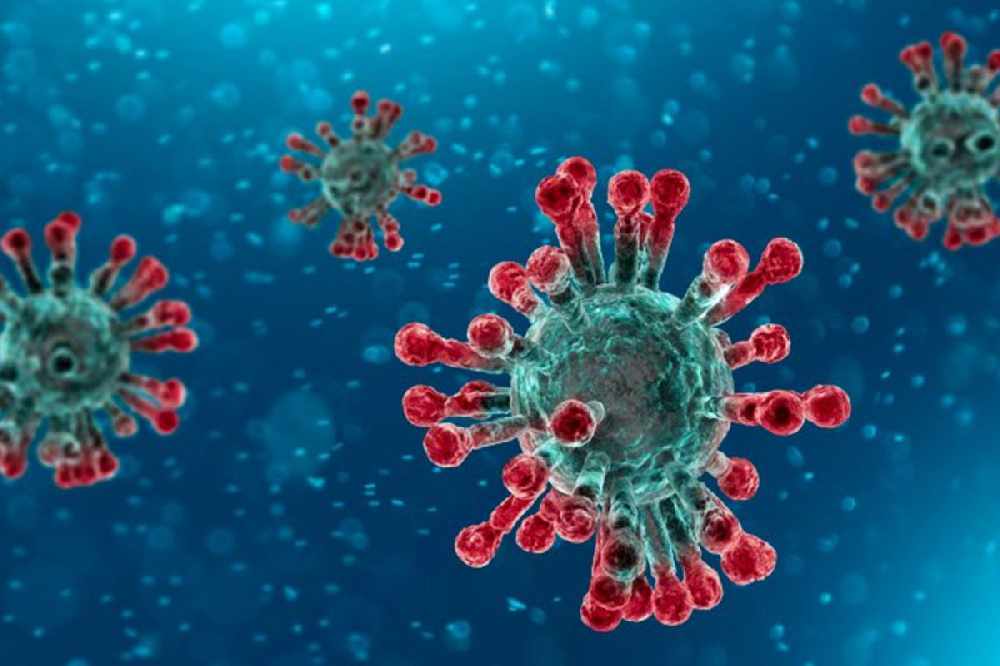 Another person has died from the virus.
Latest figures:
The Health Protection Surveillance Centre has today been informed that 1 person with COVID-19 has died.
There has now been a total of 1,741 COVID-19 related deaths in Ireland.
As of midnight Friday 3rd July, the HPSC has been notified of 11 confirmed cases of COVID-19. There is now a total of 25,509 confirmed cases of COVID-19 in Ireland.
The HSE is working to identify any contacts the patients may have had to provide them with information and advice to prevent further spread.
The COVID-19 Dashboard provides up-to-date information on the key indicators of COVID-19 in the community.
The Department of Health has yet to publish today's county by county breakdown.
Another case has been confirmed in the midlands.
Westmeath has increased to 674 confirmed cases, Offaly is on 483, and 265 people in Laois have tested positively.
Global figures:
200,000 people have been put on lockdown in Spain as there's a resurgence of Covid-19.

11.1 million people have tested positive for the disease around the world.

The WHO is urging countries with spikes in the disease to "wake up" and take control of the virus.

South America and central America's number of infections has now overtaken Europe with Peru and Chile experiencing sharp uptakes of Covid-19 in recent days.

In neighbouring Brazil there are 1.5 million cases while experts believe the true figure is much higher due to a lack of testing.

Closer to home in Spain, a part of Catalonia has had restrictions re-imposed after a sharp rise in the number of cases.

Meanwhile, the United States remains the country with the highest level of infection with over 2.8 million positive tests, while it also has the largest number of fatalities with nearly 130,000.

Health officials in the US say they way the Fourth of July is celebrated across the country will shape the fight against Covid-19 there over the next few weeks.
Travel:
The government's being urged to give more clarity on when quarantine-free travel to and from the country will be allowed.

It's believed a list of places Irish people can visit without needing to self-isolate won't now be published next week.

The proposal's been pushed back until at least July 20th over concerns about a rise in Covid 19 cases when foreign travel resumes.

Ruth Andrews, chair of the Tourism Recovery Taskforce, says the uncertainty can't go on:
Worship:
Designated zones for worshippers are being introduced as part of new social distancing guidelines for churches.

The rule changes mean up to 150 people can now attend services in larger churches instead of the original limit of 50.

However Bishop of Elphin, Kevin Doran, says there are a number of challenges with the new guidelines:
Business:
The boss of Tayto Park hopes it can do 50 percent of last years business in what's left of 2020.

The themepark and zoo reopened on Monday, after being shut for almost five months due to Covid-19.

Ray Coyle says he's staying positive despite the impact lockdown has had on the business:
Hospital:
Criticism has been directed at private hospitals and insurers after reports emerged patients are paying up to 250-euro for a Covid-19 test.

The Irish Patients Association says sick people should never be used as a negotiating tool in any financial disputes.

Only one of Ireland's three major insurance companies is currently covering the tests, which take place prior to a patient attending hospital.

IPA Spokesman Stephen McMahon says the logic behind the figures also needs to be explained:
US:
55,000 new coronavirus cases have been recorded in the US - a new daily record.

Infections have increased in the vast majority of states ahead of today's Independence Day celebrations.

Last night protesters were arrested as Donald Trump marked the occasion with an event at Mount Rushmore in South Dakota.

It follows weeks of demonstrations, where some Confederate statues have been destroyed or damaged by anti-racism activists.

Mr Trump has criticised the motives behind their actions.
Meanwhile, Donald Trump Junior's girlfriend has tested positive for coronavirus.

Kimberley Guilfoyle ((pron: gill-foil)) - who is also a Trump campaign official - is now self-isolating following the diagnosis.

The US President's son has also cancelled all public events, but tested negative for the illness.
Pub:
Gardaí visited pubs last night to carry out spot checks, in order to ensure Covid-19 laws are being adhered to.

Operation Navigation began at 7pm yesterday and will run until July 20th.

Those caught breaking the rules could face prosecution and publicans could lose their licenses.

Donal O'Keeffe, CEO of the Licensed Vintners Association says it's unacceptable for publicans to flout the rules:
The public is being encouraged to 'BeSound' when visiting pubs, bars and restaurants this weekend.

Drinks Ireland says today and tomorrow could be the first opportunity many people will have to enjoy a meal out.

They've launched a campaign called Re-opening With Respect, asking customers to ensure everyone's safety.

Johnathan McDade, Senior Executive with Drinks Ireland says there are three major factors involved:
UK:
The British Prime Minister says the success of the lifting of lockdown measures in the UK depends on everyone acting responsibly as pubs open in England today.

Boris Johnson's urged the British public to be sensible - warning they're not out of the coronavirus woods yet.

England's chief medical officer Professor Chris Whitty says a trip to the bar won't be like it used to be:
Local figures:
The Department of Health is defending the recording of Covid-19 deaths, after a new report found excess deaths were 'substantially' less than the official figures.

Two more people with Covid-19 have died, bringing the death toll to 1,740.

Latest figures show a further 9 cases of Covid-19 have been confirmed, meaning there have been 25,498 confirmed cases since late February.
One new case has been reported in the midlands - it's the first increase in the region in 11 days.
Westmeath remains on 673, Offaly on 483, and Laois on 265.

Earlier today, a report by HIQA found deaths in Ireland from March to June were "substantially" less than the officially reported Covid-19 figures, which could be due to people with the virus dying, but whose death may have been due to other factors.

This evening, Acting Chief Medical Officer, Dr. Ronan Glynn defended the recording of deaths, saying the policy follows the recommended WHO approach by publishing data on all deaths where a person had COVID-19 or was suspected to have COVID-19, which gives a robust understanding of the impact of the disease in Ireland.