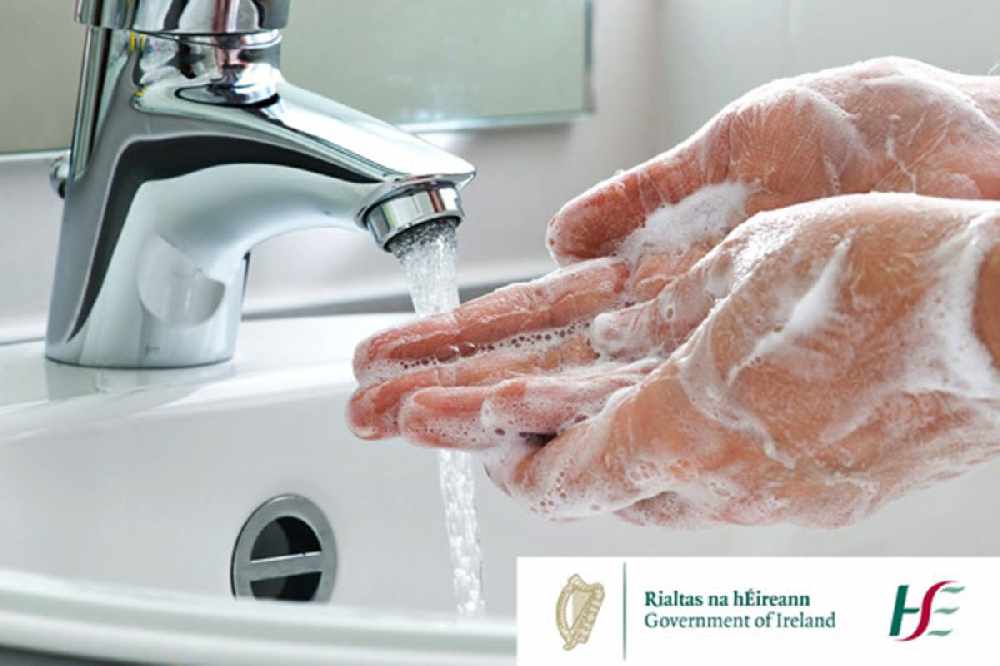 Latest news updates on Thursday 4th June 2020.
Latest figures:
The Health Protection Surveillance Centre has today been informed that a total of 5 people with COVID-19 have died.

There have now been a total 1,664 COVID-19 related deaths in Ireland.

As of midnight Wednesday 3 June the HPSC has been notified of 38 confirmed cases of COVID-19. There is now a total of 25,142 confirmed cases of COVID-19 in Ireland.
One new confirmed case has been reported in the midlands.
The figure in Offaly has now risen to 479 - it's first new case in eight days.
Westmeath remains on 670, and Laois on 261.
The total of confirmed cases in the midlands now stands at 1,409.

The HSE is working to identify any contacts the patients may have had to provide them with information and advice to prevent further spread.

Today's data from the HPSC, as of midnight, Tuesday 2 June (25,104 cases), reveals:
57% are female and 43% are male
the median age of confirmed cases is 48 years
3,311 cases (13%) have been hospitalised
Of those hospitalised, 410 cases have been admitted to ICU
8,025 cases are associated with healthcare workers
Dublin has the highest number of cases at 12,109 (48% of all cases) followed by Cork with 1,521 cases (6%) and then Kildare with 1,419 cases (6%)
Of those for whom transmission status is known: community transmission accounts for 39%, close contact accounts for 59%, travel abroad accounts for 2%

The National Public Health Emergency Team met today (Thursday 4 June) to continue its review of Ireland's response and preparedness to COVID-19.

Dr. Tony Holohan, Chief Medical Officer, Department of Health, said; "Further progress has been made throughout May in suppressing the spread of COVID-19. A downward trend is evident in the number of hospitalisations, ICU admissions and reported deaths.

"Adherence to public health personal behaviours (hand washing, physical distancing, cough/sneeze etiquette) is essential in avoiding an upsurge of infection in the future."

Dr Ronan Glynn, Deputy Chief Medical Officer, Department of Health said; "It is reassuring to witness over the past number of weeks that the vast majority of people continue to work collectively to adhere to the public health guidance, engaging in social distancing and hygiene behaviours as a new way of life. This individual and collective action remains crucial as neither the virus nor how it transmits has changed and the vast majority of people remain susceptible."

Professor Philip Nolan, Chair of the NPHET Irish Epidemiological Modelling Advisory Group, said; "The reproductive number is now estimated to be between 0.4 and 0.7. The easing of restrictions in Phase One has not negatively impacted the r-number, in no small part thanks to the collective behaviours of our population in preventing resurgence of the disease."

Liam Woods, HSE National Director of Acute Hospitals, said: "Thanks to the collective efforts of everyone in Ireland, Ireland's healthcare system has withstood the challenge that this virus posed at the outset of this crisis. We must keep up the good work to ensure we remain vigilant against a second surge of COVID-19."
R Number:
There's been a slight increase in the reproductive rate of the Coronavirus in Ireland.
Health Minister Simon Harris says it's calculated as between 0.4 and 0.7 - compared to a 0.4 to 0.6 range last week.
No to cuts:
The COVID emergency payments will be extended for months rather than weeks, according to the government.
But people who were working part time before the crisis will have their rate cut below the 350 euro a week currently provided.
The Taoiseach Leo Varadkar has said people working part time will still be earning more than they were before the crisis hit.
Sinn Féin leader Mary Lou McDonald has said any cut in the rate is still unfair:
Sewage testing:
Sewage systems may be able to predict outbreaks of the coronavirus.
A new US based study has found the virus can be present in wastewater before a community starts to experience symptoms.
Sewage testing has been used in the past to detect polio and the winter vomiting bug.
Immunology Professor Luke O'Neill has been examining the research and says it could be useful:
Unemployment:
The Pandemic Unemployment Payment is to be cut by 42 per cent for part-time workers.
The Irish Independent reports the 350 euro a week payment will be reduced to the Jobseeker's allowance rate of 203 euro.
The payment for full-time workers will be phased out over time.
The emergency scheme is to due to end on Monday, but is set to be extended.
WHO:
The World Health Organisation is resuming its trial of Donald Trump's malaria drug to see if it can treat coronavirus.
It recently paused research into hydroxychloroquine because of safety concerns.
The US president took the drug to prevent getting Covid-19.
The W-H-O's director-general, Tedros Ghebreyesus, says a safety review into the drug has been completed.
Royals:
The UK's Prince Charles says contracting Covid-19 has made him more determined to make sure the pandemic changes people's view of the environment.
He said there would be a similar threat in the future if the destruction of biodiversity is continued.
There have been more than 39 thousand deaths related to Covid-19 in the UK since the outbreak began.
The next British monarch expressed his sympathy to those families:
Mortgages:
The number of mortgages approved in April fell by over 46 percent compared with the same time last year.
Figures from the Banking and Payments Federation shows loans valued at 525 million euro were given the green light to more than 2,000 customers.
The low figures is being put down to the Covid-19 pandemic - with people believed to be waiting to see if house prices fall further.
CEO of the group is Brian Hayes - he believes the market will recover:
Face coverings are recommended for spaces such as public transport and supermarkets where keeping a strict #COVID19 2m social distance may be difficult or impossible.

Wash your hands before you put it on.

Ensure it covers your mouth AND nose.

Do not touch it while you wear it. pic.twitter.com/w6YKzjwZiI

— Department of Health (@roinnslainte) June 4, 2020
Meat Plants:
There have been no new outbreaks of Covid-19 within workplaces in the past week up until Saturday.
Deputy Chief Medical Officer Dr Ronan Glynn outlines to numbers of infections in meat processing plants:
Phase Two:
It's widely expected the country's top public health doctors will today recommend moving to Phase Two of lifting Covid-19 restrictions next Monday.
The National Public Health Emergency Team meets this morning to discuss the roadmap for reopening the country, along with whether playgrounds can reopen and summer camps can go ahead, earlier than planned.
They'll make their recommendations to the Cabinet, which will be discussed by Ministers tomorrow.
A further three people with Covid-19 have died, bringing the death toll to 1,659, while 47 new cases have been detected.
Chief Medical Officer, Dr. Tony Holohan is confident Phase 2 will come into effect next week:
Cars:
Just over half of people who don't own a car are now considering getting one because of Covid-19.
A buyer behaviour report by Carzone has also found 55 percent still plan on spending the same on one now as they did before the pandemic.
However it notes hygiene has become a major factor for consumers, with eight in ten saying they'd want any new car fully disinfected before it's collected.
Local figures:
The midlands has recorded one further case.
That's in Laois, and brings the total number of confirmed cases there to 260,
Westmeath remains on 670, after one new case was reported on Tuesday.
While there are 478 confirmed cases in Offaly - the Faithful County hasn't had any new cases in eight days.
The midlands total now stands at 1,408.