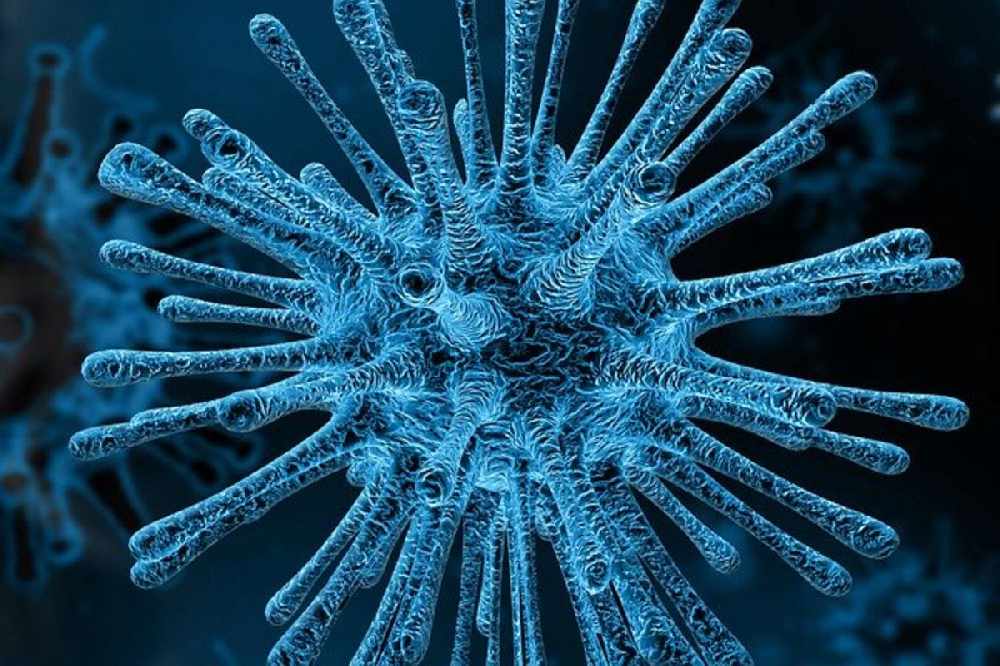 Latest news updates for Monday 5th May 2020.
Latest figures:
16 covid-19 patients have died and a further 266 cases have been confirmed in the Republic.
There are 266 new confirmed cases, with the total death toll now standing at 1,319.

There are now 21,772 people infected with Covid-19 here.

The National Public Health Emergency Team says 6,211 of those who've tested positive are healthcare workers.
Wesmeath now has 540 confirmed cases up from 509 yesterday.
A further nine people in Offaly have tested positive with the total now at 314.
And there are 237 people with the illness in Laois - an increase of three cases.
Vaccine:
The Government's promising €18 million as part of global efforts to defeat the coronavirus.

Heads of state have been joining a live-streamed round-robin to announce their countries' contributions to the Global Vaccine Alliance, GAVI.

Today's announcement brings the total that Ireland has already committed to combat Covid-19 to 78 million euro.

Taoiseach Leo Varadkar says the funding will help immunisation programmes in the third world when a vaccine for the coronavirus is developed:
Pubs:
Publicans say they're prepared to make "radical" changes to how their bars are run if it means they can open at the same time as cafés and restaurants.

Trade groups for bar owners say they could limit numbers, serve customers at their tables, and have no live music or DJs.

They're looking to meet the government for talks on the plan -- and hope to persuade public health authorities they can open up again at the end of June instead of waiting until August.

Donal O'Keeffe from the Licenced Vintners Association says it would mean no queuing at the bar:
Mass:
The Primate of All Ireland says he hopes a 'creative' way can be found to gather people in churches in small numbers in the weeks ahead.

The Government recently announced church gatherings won't be allowed again until July 20th, as part of its Covid-19 roadmap.

Archbishop Eamonn Martin says the length of time is a concern:
Dentist:
Almost eight in ten dentists say their practice is at real risk of closing due to Covid-19, according to a new survey.

The Irish Detail Association's warning it could lead to huge patient waiting lists once practices eventually reopen.

Routine dentistry isn't currently allowed, however emergency procedures can take place in centres were adequate PPE is available.
Nursing homes:
There are now 222 clusters of coronavirus in nursing homes.

That's up from 197 the previous week.

However the number of patients being treated in hospital for Covid-19 is down to 665 - a three week low.

The numbers in ICU's is now 93 - down for the third successive day.
Virus:
A virologist believes there is still work to do to reduce the reproduction number of Covid-19 before we can be confident about easing restrictions.

The death toll from the disease in the Republic now stands at 1,303 - while there have been 21,176 confirmed positive tests in the country since the outbreak began.

The reproduction number currently here is at around 0.5, meaning around two people with the disease will infect one other.

Ultan Power is a professor in molecular virology at Queen's University, Belfast - he has been comparing Ireland's situation with China:
Air Corp:
The Air Corp is planning to deliver more Covid-19 tests taken from people in Ireland to German labs over the coming weeks.

It's been tasked by the Government to do so, as part of HSE efforts to ramp up Covid-19 testing in this country.

Air Corp spokesperson, Captain Steve Connolly says they completed their first delivery of tests to a German Lab yesterday:
Dogs:
Dogs Trust says it is worried about an influx of unwanted dogs once Covid-19 restrictions are lifted.

The number of surrenders of pets has gone down over the past couple of weeks from six a day, to two a week.

A seven week old puppy called Sean is being called an example of the potential unwanted dogs, which was found alone in a Dublin street last Friday night.

However, Corina Fitzsimons says he is lucky to have a home lined up for when he's old enough:
Masks:
The Labour Party says people need to be given clear advice on the use of face coverings before May 18th.

The Taoiseach has indicated that the use of cloth masks would be recommended in shops and on public transport from then on.

Labour leader Alan Kelly says we can't rely on getting them from overseas.

He says if they're going to be made in Ireland, textile companies need to be given a head-start:
UK:
The UK government is expected to set out its exit strategy from Covid-19 restrictions on Sunday.

It's three days later than originally planned.

More than 187 people have tested positive in the UK for the disease - while over 28 thousand people have died there.
Latest figures:
19 more covid-19 patients have died and 330 more people have tested positive for the coronavirus.

Officials at the Department of Health have released the latest data on the spread of the disease in the Republic this evening.

The total number of people known to be infected with coronavirus on the island of Ireland now stands at over 25,000 for the first time.
Westmeath has 9 new confirmed cases, bringing the total in the county to 509.
There are 305 people diagnosed with the illness in Offaly up from 293.
And four more patients in Laois have tested positive. There are now 234 cases in the O'Moore county.
Earlier this afternoon, officials in Northern Ireland reported 78 new positive tests and five further deaths.

Then this evening the National Public Health Emergency Team in the Republic said another 330 people were infected south of the border -- and that another 19 people with the disease had died.

21,506 people are known to have been infected south of the border, along with 3,767 in the North.

Analysis of data up to Friday night also reveals that in the South, there were 10,406 cases in Dublin, some 49 per cent of the national total.

Kildare had the second-highest number of people infected with 1,242, followed by Cork, with 1,164.

6,068 cases were linked to healthcare workers, and 13 per cent of those who'd tested positive were hospitalised.