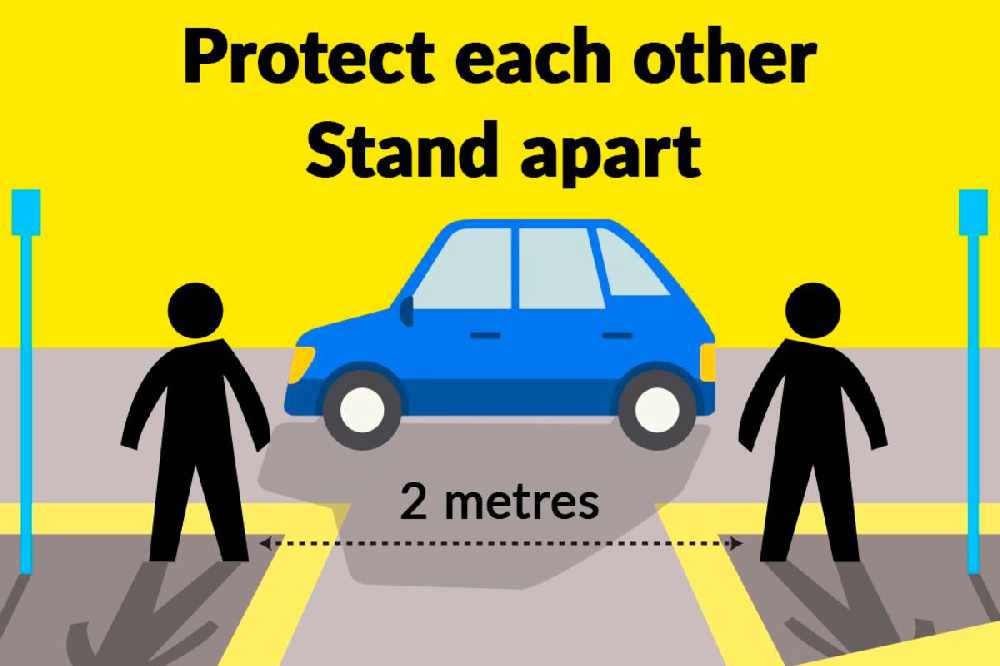 Latest news updates for Sunday 5th July 2020.
Latest figures:
There have been no new deaths reported to the Health Protection Surveillance Centre today.
The total number of COVID-19 related deaths in Ireland is 1,741.
As of midnight Saturday 4th July, the HPSC has been notified of 18 confirmed cases of COVID-19. There is now a total of 25,527 confirmed cases of COVID-19 in Ireland.
The HSE is working to identify any contacts the patients may have had to provide them with information and advice to prevent further spread.
There are no new cases in the midlands.
Westmeath has had 674 people test positive for the illness.
It was the only county to have an increase in cases in the last two weeks.
There are 483 confirmed cases in Offaly, and 265 in Laois.
COVID-19 payments:
The Government is looking at extending the temporary wage subsidy scheme to the newly employed and seasonal workers.

The initiative to prevent companies letting staff go through lockdown is expected to be extended until later this year, as it runs out next month.

The addition which is reported, is to give businesses confidence in hiring again.
Apology:
Fianna Fail MEP Billy Kelleher has apologised for not self isolating for 14 days, after returning from Brussels to attend Michael Martin's election last weekend.

Mr Kelleher said he availed of Covid-19 testing facilities before flying home to reduce any potential public health risk.

However, he said he accepted that the risk could not have been eliminated fully and he should have followed HSE advice and stayed at home.

He said it was an error of judgement for which he apologised unreservedly.

HSE guidelines state the only people who do not need to self-isolate for two weeks are aircraft crew, drivers of heavy goods vehicles and ship crew.

Global figures:
A record number of people around the world have been diagnosed with Covid-19 in one day.

The United States, Brazil and India are all seeing large increase in cases.

More than 212,000 people tested positive for the disease globally, the highest number in a single day - which had previously been set last week.

Over 11 million cases have been diagnosed with the death toll associated with the disease at more than 530,000.

Iran, a country which experienced one of the earliest outbreaks outside China in February has recorded the highest number of deaths in a since day.

More than 200,000 people remain in reinstated lockdown in a part of Catalonia in Spain due to a spike in cases in recent days.

According to figures from the WHO, the countries with the largest number of infections are the United States, Brazil, Russia and India.
Travel:
The Transport Minister has confirmed quarantine-free travel won't be allowed for another two weeks.

The government had planned to publish a list next week of countries people could go on holiday to, without needing to self-isolate when they come back.

That "green list" won't take effect until July 20th due to concerns over a rise in travel-related coronavirus cases.

Minister Eamon Ryan says they're also going to introduce testing at airports for some passengers:
Pubs:
Scenes of large crowds gathering outside pubs last night have been described as "worrying".

Images on social media show dozens of people outside bars and pubs in Dublin city centre.

It's been months since many places have opened - and Gardai will continue spot checks today to make sure guidelines are being followed.

Professor Catherine Motherway, former President of the Intensive Care Society, says everyone needs to play their part to stop the spread of coronavirus:
Testing:
An expert says up to 99% of visitors who have coronavirus could be detected if they're tested more than once at Irish airports.

Associate Professor in Trinity College, Tomás Ryan says this could help prevent those who have the virus from bringing the infection into Ireland.

The government has pushed back the publication of a "green list" of countries for quarantine-free travel until July 20th.

Professor Ryan says testing more visitors now across the island could lead to zero new covid cases here:
UK:
Hairdressers across England have been allowed to welcome back customers after the biggest relaxation of lockdown rules so far.

But there are many social distancing regulations that they have to stick to.

They include pre-booking, wearing masks and fewer seats and basins.

Ruby Byrne runs the Ruby B salon in west London - and says masks and screens have prevented the usual chit-chat with the customer.
Local figures:
One more person diagnosed with Covid-19 here has died and 11 more positive tests have been reported here.

Public health officials say the death toll during the pandemic has now risen to 1,741.

25 thousand, five hundred and nine people in the Republic are known to have contracted the virus.
For a second day Westmeath has had an increased in the number of people diagnosed with the illness. In total 674 have tested positive.
There are 483 confirmed cases in Offaly, and 265 in Laois.