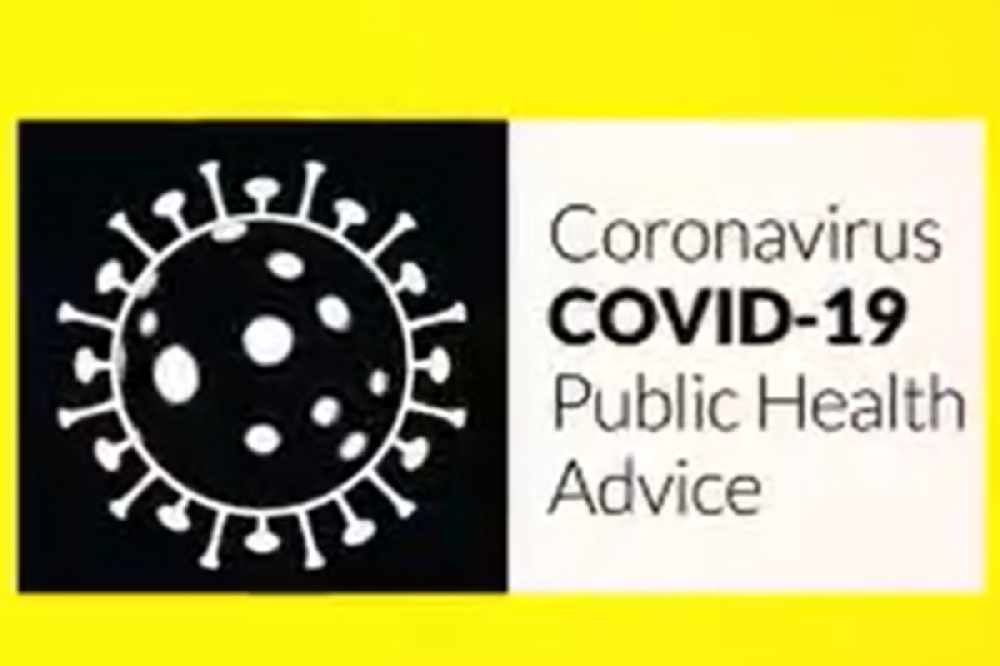 National News: May 8th 2020.
Latest figures:
The Health Protection Surveillance Centre has today been informed that a total of 27 people with COVID-19 have died.
There have now been a total 1,429* COVID-19 related deaths in Ireland.
As of 11am Friday 8 May the HPSC has been notified of 156 new confirmed cases of COVID-19. There is now a total of 22,541 confirmed cases of COVID-19 in Ireland.
The HSE is working to identify any contacts the patients may have had to provide them with information and advice to prevent further spread.
Today's data from the HPSC, as of midnight, Wednesday 6 May (22,301 cases), reveals:
· 57% are female and 43% are male
· the median age of confirmed cases is 49 years
· 2,915 cases (13%) have been hospitalised
· Of those hospitalised, 373 cases have been admitted to ICU
· 6,586 cases are associated with healthcare workers
· Dublin has the highest number of cases at 10,885 (49% of all cases) followed by Kildare with 1,312 cases (6%) and then Cork with 1,199 cases (5%)
· Of those for whom transmission status is known: community transmission accounts for 61%, close contact accounts for 35%, travel abroad accounts for 3%
The National Public Health Emergency Team met today (Friday 8 May) to continue its ongoing review of Ireland's response to COVID-19.
Dr. Tony Holohan, Chief Medical Officer, Department of Health, said; "Analysis of multiple data sources shows a continuing high level of compliance with public health measures. As we prepare for the next stages of living with this virus, we are learning new norms and behaviours, particularly how we interact in public spaces. Physical distancing, hand hygiene, respiratory etiquette, safe interactions apply to all if we are to keep COVID-19 suppressed in Ireland."

*Validation of data at the HPSC has resulted in the denotification of 1 death. The figure of 1,429 deaths reflects this.
Breakdown of cases and deaths to date:
Note: For the purpose of patient confidentiality * relates to 5 or less cases.
| | | |
| --- | --- | --- |
| Age Group | Cases | Deaths |
| 0-4 | | |
| 5-9 | | |
| 10-14 | | |
| 15-19 | | * |
| 20-24 | | * |
| 25-29 | | * |
| 30-34 | | * |
| 35-39 | | |
| 40-44 | | * |
| 45-49 | | |
| 50-54 | | |
| 55-59 | | |
| 60-64 | | |
| 65-69 | | |
| 70-74 | | |
| 75-79 | | |
| 80-84 | | |
| 85+ | | |
| Unknown | | * |
| Total | | |
The number of confirmed cases in the midlands has been revised downwards.
The total number now stands at 1,220.
In Westmeath, there 633, up six from yesterday's figures.
There are now 345 in Offaly, down one from yesterday.
And there is also one less case in Laois, bringing the total there to 242.
The Department of Health says it's common for figures to be revised upward or down for a number of reasons, including a change to location of information.
The Health Protection Surveillance Centre says, in validating data and reviewing address, cases may be reassigned to another country.
Foreign travel:
The Taoiseach says he hopes people can be able to travel internationally by the summer or end of the year.
Leo Varadkar says careful planning at ports and airports will need to take place as countries begin to re-open following COVID-19 restrictions.
But he says it may be possible for people to travel at some point in 2020:
Leaving Cert:
The Leaving Cert written exams this summer have been cancelled.
Students will have the option to sit them at a later date or accept a predicted grade.
The Department of Education will then ensure there's an even national spread before students get their results.
A predicted grade will also be used for oral exams - meaning all students will no longer get full marks, which was previously announced.
Baby Boom:
Rather than an expected baby boom following Covid-19, scientists fear the virus has actually put people off having children.
More than eight in 10 people do not plan to conceive during the crisis and over a third of those who had been planning to have abandoned the idea.
According to the Irish Daily Star, almost 60 per cent cited worries over economic difficulties and any potential consequences on pregnancy due to the virus.
National Ploughing Trade Exhibition Cancelled https://t.co/nDxEkf7yeL

— Midlands103 (@Midlands103) May 8, 2020
Vaccines:
Making flu vaccines mandatory for Irish healthcare workers is littered with difficulties, according to the Royal College of Physicians of Ireland.
Hundreds of people die from the flu in Ireland every year, but less than half of health workers get the annual vaccine.
Australia has introduced compulsory flu vaccines for all visitors to nursing homes as a post-Covid-19 measure.
Leaving Cert:
Cabinet ministers are set to approve an alternative plan for the Leaving Cert exams this morning.
It's understood the examinations will be cancelled and replaced with a system of predictive grades.
The government had been trying to go ahead with the Leaving Cert exams, even setting a date at the end of July for them to start.
But over the past week the pressure has built from teachers, students and politicians to call them off in the wake of the Covid crisis.
The government started putting together a contingency plan to cancel the Leaving Cert, and that is set to be brought before cabinet by Education Minister Joe McHugh this morning.
Under the plans it's likely a system of predictive grades will be given to students in lieu of physical exams.
It's thought students who are not happy with the grades given will have the chance to sit a written exam - but that that may not be available until very late this year or into 2021.
Yesterday Taoiseach Leo Varadkar said students, parents and teachers will have clarity by the end of this week, and an announcement is expected in the early afternoon.
County Councils:
A business group's calling for the next programme for government to include funding for local authorities to help kickstart economies in towns and villages across the country.
Businesses on the west coast have been hit the hardest due to the Covid-19 pandemic, according to a study carried out by Chambers Ireland.
The organisation says regional infrastructure needs extra investment to help economic growth.
CEO of the group, Ian Talbot, says simple changes in communities can make more people come to shop:
Direct Provision:
The National Public Health Emergency Team will meet this morning to consider testing every resident in direct provision for Covid-19.
Latest figures show there are 164 cases of the virus in asylum seeker accommodation, up from 88 last Saturday.
A further 29 people with Covid-19 have lost their lives, bringing the death toll to 1,403, while there are 22,385 confirmed cases.
Chief medical officer Tony Holohan, says today's meeting will look at prioritising testing in direct provision centres: