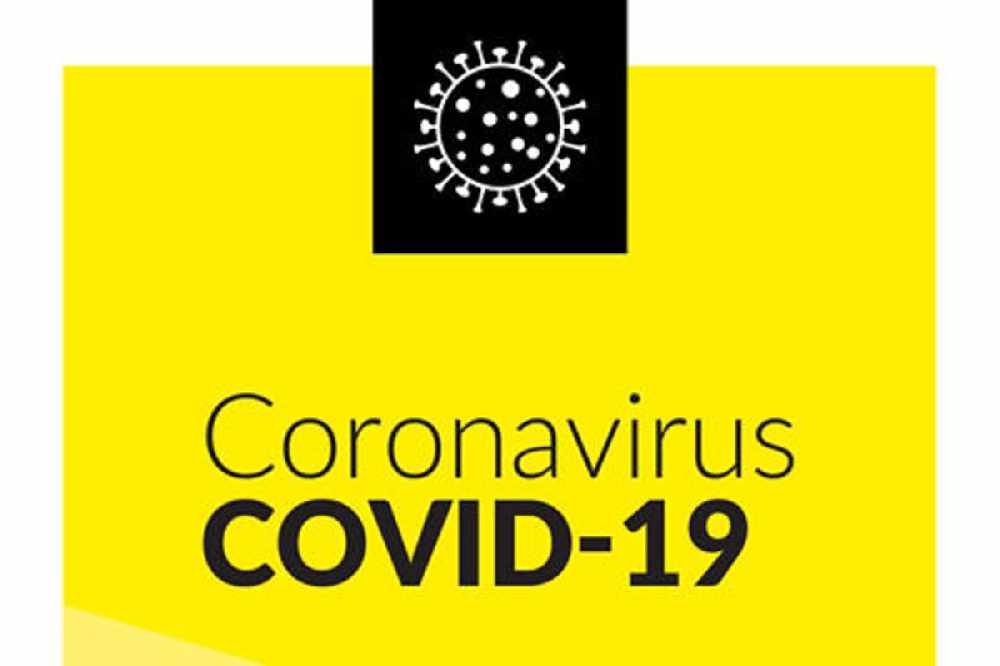 Latest news updates for Saturday 9th May 2020.
Latest figures:
The Health Protection Surveillance Centre has today been informed that a total of 18 people with COVID-19 have died.
There have now been a total 1,446* COVID-19 related deaths in Ireland.
As of 11am Saturday 9 May the HPSC has been notified of 219 new confirmed cases of COVID-19. There is now a total of 22,760 confirmed cases of COVID-19 in Ireland.
The HSE is working to identify any contacts the patients may have had to provide them with information and advice to prevent further spread.
Today's data from the HPSC, as of midnight, Thursday 7 May (22,495 cases), reveals:
57% are female and 43% are male
the median age of confirmed cases is 49 years
2,954 cases (13%) have been hospitalised of those hospitalised, 381 cases have been admitted to ICU
6,669 cases are associated with healthcare workers
Dublin has the highest number of cases at 10,948 (49% of all cases) followed by Kildare with 1,317 cases (6%) and then Cork with 1,205 cases (5%)
Of those for whom transmission status is known: community transmission accounts for 61%, close contact accounts for 35%, travel abroad accounts for 3%
The number of confirmed cases in Westmeath has risen by seven to 640.
Offaly has 349 people who have tested positive for COVID-19 an increase of 4 since yesterday's figures.
Laois is up 5 to 247.
Businesses:
Businesses have been warned they could be shut down if they don't follow new back-to-work guidelines.

The measures for firms re-opening will include a ban on handshakes and sharing equipment - as well as temperature checks for workers.

Employers will also be required to have a clear plan for dealing with any suspcted case of Covid-19.

Business Minister, Heather Humphreys, says every company needs to follow the guidelines.
Divorce:
Divorces have been granted online for the first time in Irish history.

The Irish Independent reports that three decrees were allowed yesterday where the people involved appeared via video link

Remote hearings have been adopted by the Courts Service since Easter because of social distancing rules.

The measures could be in place until the end of next year according to the Chief Justice.

Cars:
Car dealers hope to reopen next month in time for the boost in sales caused by the start of 202 (PRON: TWO ZERO TWO) registration plates.

Showrooms are closed as part of the ongoing Covid-19 restrictions.

Figures from the Society of the Irish Motor Industry last week revealed that new car sales in April fell by 96 percent on the same period last year.
Meanwhile, Tesla has been told it "must not reopen" its only US car factory as lockdown measures remain in force.

The electric vehicle company's chief executive Elon Musk had previously said limited production would restart at the Fremont plant in California.

But officials there say only essential businesses can reopen - meaning Tesla has to stay shut until at least the end of the month.
COVID-19 Payment:
There's a call on the Government to ensure those in receipt of the Pandemic Unemployment Payment don't become long-term unemployed.

Ireland's rate of unemployment surged to 28.2%in April and the CSO figures include those in receipt of this benefit.

Chambers Ireland Chief Executive, Ian Talbot says they need to be retrained so they can return to work:
Leaving Cert:
The Teachers Union of Ireland has decided to engage with the system of calculated grades, which will replace this year's Leaving Cert.

The written exams have been cancelled this summer and students will get a calculated grade instead, estimated by their teacher.

The TUI and ASTI met separately last night and the Association of Secondary Teachers says it's meeting's been adjourned and will continue today.

Teachers Union of Ireland President, Seamus Lahart says they'll be seeking clarification on issues related to calculated grades:
Work:
Temperature testing and deep-cleaning are believed to be among the measures businesses re-opening will have to implement in light of the Covid-19 pandemic.

The Return to Work plan is due to be launched tomorrow by Business Minister Heather Humphreys.

It's understood staff will have to report any symptoms of illness to managers, while supports to help people in at-risk groups will have to be brought in.

Construction sites, landscapers and hardware stores will be among the industries that will be allowed re-open from May 18th.
Local figures:
Two thirds of people who have died with Covid-19 have been aged 80 years or older.

The death toll from the virus stands at 1,429, after a further 27 people died.

Of the total deaths, 956 occurred in the 80 plus age category.

Overall, the number of confirmed cases of coronavirus has risen to 22 and a half thousand.
The number of confirmed cases in the midlands has been revised downwards.
The total number now stands at 1,220.
In Westmeath, there 633 people with the illness.
Meanwhile, the Department has revised the number of cases in Laois and Offaly.
The Faithful county has 345 cases of the illness and there are 242 in the O'Moore county.
The Department of Health says it's common for figures to be revised upward or down for a number of reasons, including a change to location of information.
The Health Protection Surveillance Centre says, in validating data and reviewing address, cases may be reassigned to another country.