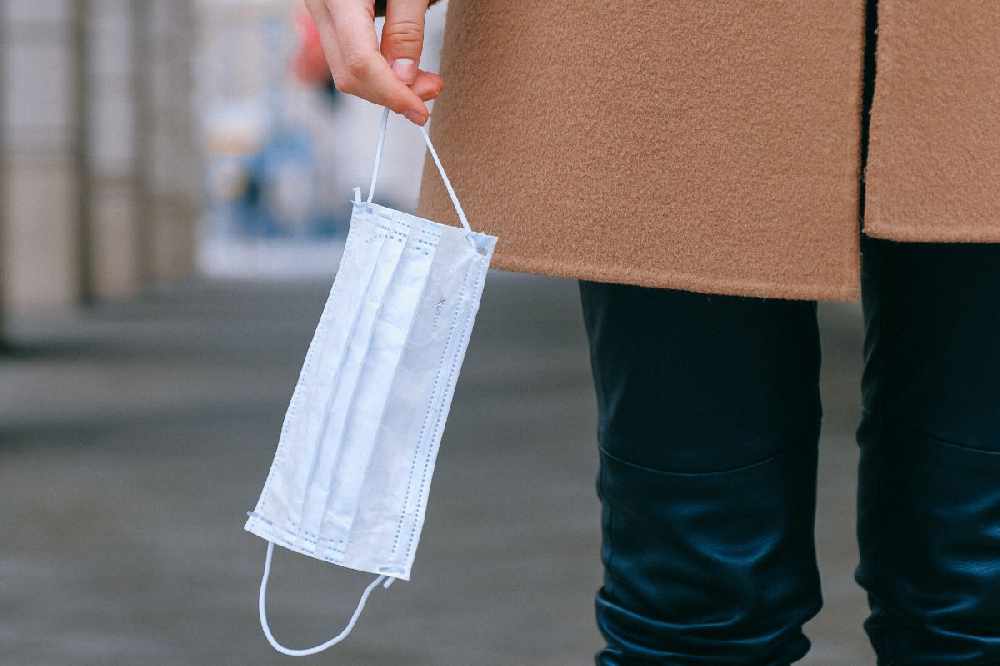 National news updates on Friday 25th September.
Local Figures:
There have been no new deaths reported to the Health Protection Surveillance Centre today.
There has been a total of 1,797 COVID-19 related deaths in Ireland.
The latest total figures for each county provided by the Department Of Health are as follows:
These figures are up to date as of Wednesday September 23rd.
As of midnight Thursday, 23 September, the HPSC has been notified of 326 confirmed cases of COVID-19. There is now a total of 34,315* confirmed cases of COVID-19 in Ireland.
Of the cases notified today;
· 162 are men / 152 are women
· 69% are under 45 years of age
· 33% are confirmed to be associated with outbreaks or are close contacts of a confirmed case
· 49 cases have been identified as community transmission
· 152 cases are in Dublin, 32 in Cork, 22 in Donegal, 21 in Galway, 15 in Meath, 11 in Kildare, 9 in Kerry, 8 in Louth, 8 in Westmeath, 6 in Limerick, 6 in Mayo, 6 in Tipperary and 5 in Wexford, with the remaining 25 cases in 8 counties.
Westmeath 749, Offaly 704 and Laois 436, leaving the total for the region at 1,889. The figures are measured of September 23rd.
The HSE is working to identify any contacts the patients may have had to provide them with information and advice to prevent further spread.
The COVID-19 Dashboard provides up-to-date information on the key indicators of COVID-19 in the community.
Dr Ronan Glynn, Acting Chief Medical Officer, Department of Health, said: "Today I am asking people everywhere but particularly in Donegal and Dublin to pay special attention to the public health advice.
"I ask every individual to take personal responsibility to prioritise who you need to see, limit the size of your social network and reduce your social contacts over the coming days and weeks.
"Because while there is every chance that other areas will have to move to level 3, there is nothing inevitable about it. We have seen previously how people working together can turn the tide on this virus and bring increasing trajectories back under control.
"Know how valuable your individual actions are. Your choices and your actions are part of how we will succeed."
Travel:
Health chiefs have appealed for people to avoid all but necessary travel across the border.
It follows a meeting of the Chief Medical Officers from the Republic and Northern Ireland today.
Acting Chief Medical Officer Dr Ronan Glynn met with his northern counterpart Dr Michael McBride today to review the ongoing COVID-19 pandemic.
In a joint statement following the meeting they said given the current number of new cases in Donegal and neighbouring areas in Derry, Strabane and Fermanagh, they appealed to everyone to avoid all but necessary travel across the border.
They also recommended employers on both sides of the border make every effort to facilitate employees to work from home in so far as is possible.
Close collaboration between the relevant authorities in the north and south will continue.
The CMOs noted specific concern with regard to the significant proportion of cases in young people in both Donegal and Derry, and appealed to teenagers and those in their twenties and thirties in particular to reduce their social contacts.
The highest daily number of COVID-19 cases has been announced in the North with two hundred and seventy three new cases today.
There has now been more than ten thousand cases in Northern Ireland since the start of the pandemic, according to the Department of Health.
Over ten percent of those infections have been diagnosed in the past week.
No new Coronavirus related death were announced today.
Tax:
People will have as much as five years to pay off any income tax due this year if they've been on COVID wage supports.
Revenue has outlined the details of how people will be expected to pay back any money owed.
Usually any income tax or USC is taken out before you ever get your wages.
But this didn't happen with the pandemic unemployment payment or wage subsidy scheme, largely due to how quickly the supports were brought in.
So if you've been on one of these payments, you may owe tax to the government.
In January next year everyone will be presented with a statement saying whether you've paid enough tax, overpaid or underpaid.
If you do get landed with a bill Revenue are being flexible with how it's paid.
You can pay it fully or partially off in January if you've been putting money aside or have some savings to do so.
If not, then the money will be taken out of your tax credits, interest free, over a four year period starting in January 2022.
Revenue expect this to ease the hardship for anyone landed with a big tax bill in January and the government doesn't expect the reduced tax take to have a massive impact on the projected tax taken in for 2021.
Finance Minister Paschal Donohoe says the bill should be low for most people:
NPHET:
NPHET is to advise the government whether cities could be placed on higher COVID restrictions instead of locking down entire counties.
It comes amid concerns about Cork, Waterford, Limerick and Galway as cases there continue to rise.
Donegal will enter level three restrictions from midnight and the Taoiseach has said health officials will be working with their counterparts in the north to ensure a synchronised response both sides of the border.
Micheál Martin also says NPHET will be examining whether cities could be treated differently to the rest of the county they're in:
Healthcare workers:
222 healthcare workers have tested positive for Covid-19 in the space of two weeks.
According to the Health Protection Surveillance Centre's new report, which covers the period from September 8th to 21st, nearly two thirds live in Dublin.
80 per cent are women, and of those, more than half are either healthcare assistants or nurses.
More than 9,100 healthcare workers have now tested positive for Covid-19, which is nearly 27 per cent of all cases in the country.
No imminent risk:
The Health Minister says no other counties are under imminent risk of going into level three.
Donegal will become the second county to move to level three from midnight tonight.
The county has a 14 day incidence rate of 148 per 100 thousand, while family gatherings such as communions are being linked to the rapid rise in cases.
The Acting Chief Medical Officer has urged people to reduce their contacts, especially those living in Waterford, Louth, Cork, Kildare, Wicklow and Galway.
Minister Stephen Donnelly says people in Donegal understand why the decision had to be made:
Maternity:
The HSE says it will consider a range of options to facilitate the wishes of pregnant women during Covid-19 restrictions.
Areas such as rapid testing and exploring a partners virtual attendance, particularly for scans may be examined.
It also says improving the physical environment in the scanning department will be considered.
It follows criticism over the past couple of months of restrictions in hospitals for pregnant womens partners.
Caroline Cummings is an expectant mother, she welcomes the move as a step in the right direction:
ESRI:
The ESRI says people are still adhering to Covid-19 guidelines despite the increase in cases.
In a letter to government, the acting Chief Medical Officer says that there needs to be a 'wholehearted widespread collective buy in' if the restrictions are to be effective.
Dr Ronan Glynn also wrote that contact tracing could be stepped up.
Behaviour expert with the ESRI, Dr Peter Lunn says the spike in cases isn't a result of non-compliance:
Let our guard down:
The National Public Health Emergency Team says the population has let it's guard down.
Donegal will become the second county to enter level 3 restrictions from midnight tonight.
NPHET has warned that everyone needs to reduce their contacts, particularly those living in Waterford, Louth, Cork, Kildare, Wicklow and Galway.
Louth and Waterford avoided moving to level three despite being close to or above 100 cases per 100,000.
Member of NPHET Dr Mary Favier says the surge of cases in Donegal can be traced back to gatherings such as communions:
UK pubs:
Pub-goers in England and Wales have faced the first night of new coronavirus restrictions.
Bars and restaurants had to shut by 10 o'clock to comply with the rules - designed to curb a rise in Covid-19 infections.
Extra police were on patrol.
These people weren't put off in central London:
Vaccine trial:
A second possible coronavirus vaccine has entered into advanced human trials in the UK.
Novavax is ready to start phase three.
The government's already committed to 60 million doses if it turns out to be safe and effective.
The World Health Organisation says there are around 40 jabs being tested around the world.
The Government this evening decided that from midnight tomorrow (Friday), Donegal will be on level three #COVID19 measures. We must all resolve to reduce our contacts and strictly follow public health advice in order to protect the health of our family, friends & local community https://t.co/369gPNCwgk

— Charlie McConalogue (@McConalogue) September 24, 2020
Donegal moves to Level Three:
Donegal will enter level three Covid-19 restrictions from midnight tonight.
Businesses in the county were given a little more than 24 hours to prepare for the change.
It will be the same restrictions as are in Dublin - including a ban on indoor dining.
However, pubs that don't serve food will be allowed to open with outdoor service only.
Acting Chief Medical Officer, Dr. Ronan Glynn, says a high spread of Covid-19 in Derry has had an impact on Donegal:
5,000 jobs will be lost in Donegal as a result of the new restrictions, according to the Restaurants Association of Ireland.
Chief executive Adrian Cummins says hundreds of restaurants, hotels, cafes and pubs will close.
But Agriculture Minister and Donegal TD Charlie McConalogue says the measures are necessary:
The 14-day incidence rate of Covid-19 in one area in Donegal is the highest in the country.
The rate in Stranorlar is 336 per 100,000 population, which the Taoiseach says is particularly concerning.
Dr Denis McCauley is a GP in the town - he says the current rate is alarming: