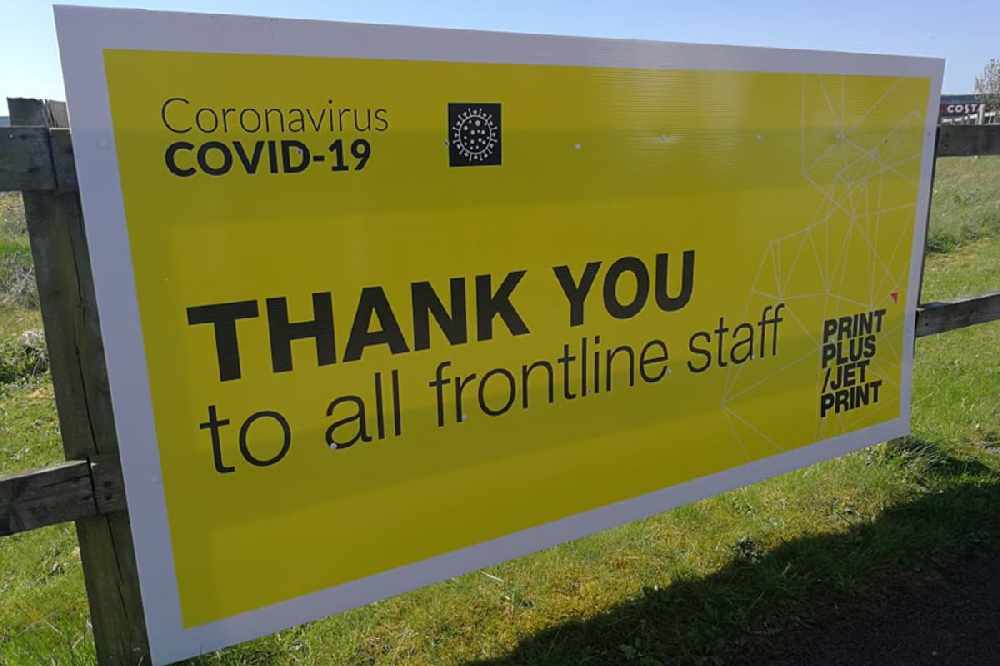 National news updates on Friday 2nd April.
Figures:
The Health Protection Surveillance Centre has today been notified of 8 additional deaths related to COVID-19.
4 deaths occurred in March, 4 in February.
The median age of those who died was 74 years and the age range was 51 - 94 years.
There has been a total of 4,713 COVID-19 related deaths in Ireland.
As of midnight, Thursday 1st April, the HPSC has been notified of 591 confirmed cases of COVID-19.
There is now a total of 237,187* confirmed cases of COVID-19 in Ireland.
Of the cases notified today:
292 are men / 295 are women
72% are under 45 years of age
The median age is 31 years old 288 in Dublin, 40 in Kildare, 30 in Meath, 28 in Westmeath, 27 in Laois and the remaining 178 cases are spread across 19 other counties**.
As of 8am today, 264 COVID-19 patients are hospitalised, of which 62 are in ICU. 18 additional hospitalisations in the past 24 hours.
As of March 30th 2021, 840,561 doses of COVID-19 vaccine have been administered in Ireland: 603,802 people have received their first dose 236,759 people have received their second dose
The COVID-19 Dashboard provides up-to-date information on the key indicators of COVID-19 in the community including daily data on Ireland's COVID-19 Vaccination Programme.
| | | | | | | | | |
| --- | --- | --- | --- | --- | --- | --- | --- | --- |
| County | | Today's cases (to midnight 01Apr2021) | | 5 day moving average (to midnight 01Apr2021) | | 14-day incidence rate per 100,000 population (19Mar2021 to 01Apr2021) | | New Cases during last 14 days (19Mar2021 to 01Apr2021) |
| | | | | | | | | |
| --- | --- | --- | --- | --- | --- | --- | --- | --- |
| Westmeath | | 28 | | 21 | | 258.0 | | 229 |
AstraZeneca blood clots:
30 cases of blood clots have been identified in Britain, in people who've had the AstraZeneca Covid-19 vaccine.
The medicines regulator there says that's 25 more than previously reported - but insists the vaccine's benefits still outweigh any risks.
It also insists the number of adverse reactions are similar to other injections.
Litter:
Face masks and coffee cups are the new cigarette butts in terms of litter, according to a Galway Councillor.
There are fears that Easter could bring on a deluge of public littering in Galway city this weekend.
Labour Councillor in the area Niall McNelis says this week's good weather resulted in littering:
Hope:
A border-based GP says people living in Northern Ireland have a greater sense of hope compared to people living in the Republic.
Chair of the GP committee of the Irish Medical Organisation, Dr Denis McCauley says it's all down to the vaccine rollout in the two jurisdictions:
Young people:
A study suggests more than half of 16 to 25 year-olds feel uncertain about their future due to Covid-19.
Research from University College London shows more than two-fifths of young people think they've missed out on chances to pick up skills in the workplace.
They say the situation is worse for those who've remained in education throughout the pandemic.
Fourth wave?:
A public health expert is concerned there's a 'gentle upward trend' in coronavirus figures.
However, UCC Professor Gerry Killeen says the rise in cases to 761 yesterday was expected due to a backlog in swabs.
18 more deaths have been confirmed and 63 people with covid 19 were being treated in ICU last night.
Professor Killeen says he thinks we're already entering a fourth wave but action can be taken against the UK variant:
Additions to mandatory hotel quarantine list:
Arrivals from France, Germany and the US won't face mandatory hotel quarantine - despite recommendations from public health officials.
In total there are 58 high risk states from where people coming to Ireland must book into the quarantine system - including Palestine, the Wallis and Futuna Islands, as well as Puerto Rico.
They must spend 12 nights at the hotel facility at their own expense, but if they test positive for Covid-19 during their stay it will be extended at a cost to the state.
Arrivals from these newly added countries must book in for a stay if they are due to come to Ireland after 4am on Tuesday.
Sinn Féin TD David Cullinane is concerned that no countries in Europe with surging covid cases are included:
Coombe vaccine roll-out:
There's calls for the board of the Coombe Hospital to make it clear they have confidence in the facility's Master.
It comes after a Consultant at the hospital left with prepared vaccine doses for their family.
Throughout the evening of Friday January 8th, GPs and other local health workers arrived to the Coombe Hospital to receive a vaccine dose.
After half eight, the the queue in the car park "thinned out" unexpectedly -- with a number of doses already diluted.
There were 19 doses drawn up which had to be used inside six hours.
11 doctors and admin staff were involved in deciding what happened next.
The inquiry found that if any of them suggested asking the HSE what to do "the possibility was discounted".
There was no discussion of vaccinating medical students, calling in hospital colleagues with appointments the folowing monday, or calling in staff from other hospitals.
Instead the group opted to vaccinate the family members of those present.
Eight of the 11 took up the offer.
Labour Party Leader Alan Kelly says other options should have been explored:
Shortly after 10pm, a hospital consultant left the clinic with a vial containing the vaccine preparation and took it home.
Two doses were extracted from and given to members of their family.
In all, 16 relatives were vaccinated -- seven of them under the age of 70.
The Coombe says "mistakes were made" and "lessons must and will be leant".
Special needs assistants:
Forsa has asked the Government to review its decision to remove special needs assistants from the covid vaccine priority list.
The union wants them included under 'category nine' on the list because they work in crowded settings where social distancing isn't possible.
It says including the SNAs who work in schools in this new cohort, woudn't cause significant delays to the vaccination of other groups.
Forsa spokesperson, Andy Pike says his members are unhappy about the changes to the list: