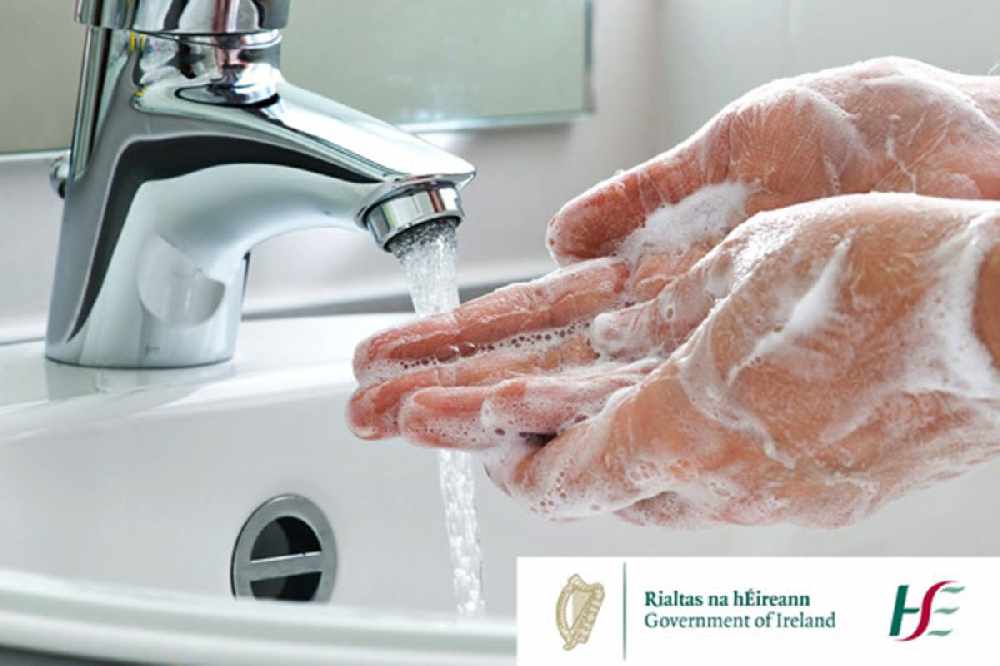 National news updates on Friday 7th August.
Latest figures:
The Health Protection Surveillance Centre has today been informed that 4 patients diagnosed with COVID-19 in Ireland have died.
There has now been a total of 1,772 COVID-19 related deaths in Ireland.
There has been a further 98 confirmed cases of COVID-19. There is now a total of 26,470 cases of CORONA VIRUS in Ireland.
Of the cases notified today 35 cases are located in Kildare and 26 in Offaly, 5 in Laois and Westmeath is one of 21 counties that has seen an increase.
Cabinet meeting:
Ministers will hold a teleconference shortly to consider the advice given by public health officials on further measures to stop the spread of Covid-19 in the midlands.
The Acting Chief Medical Officer and the Health Minister have briefed the Taoiseach on whether Kildare, Offaly and Laois should be locked down immediately.
Public health officials held an unplanned meeting earlier, to discuss growing clusters, mainly in meat plants, in Kildare, Offaly and Laois.
Dr. Ronan Glynn and Minister Stephen Donnelly met the Taoiseach to update him on the recommendations to try halt rising cases, with 226 in the past two weeks in the three counties.
Both have now left government buildings, and a government official will shortly phone ministers to ask them if they agree to sign off on the Nphet advice.
We know there will be at least 60 more cases from the three counties confirmed later.
The question is if public health doctors and Ministers feel a midlands lockdown is needed.
WHO:
The British Chancellor is warning of further travel disruption amid speculation France may be added to the UK's quarantine list following a spike in coronavirus cases.
New infections have risen by more than 16-hundred over a 24-hour period.
Anyone heading back to Britain from Andorra, the Bahamas and Belgium will now have to self-isolate for 14 days from tomorrow.
Dr Margaret Harris from the World Health Organisation is urging people to check the rules before they travel.
North:
15 new cases of Covid 19 have been confirmed in the North - that's down from yesterday's figure of 43.
It brings to 6,064 the number of cases in Northern Ireland.
No new deaths have been reported for the 25th day running.
The death toll north of the border stands at 556.
CSO:
The number of people who signed on the Live Register increased by almost 13,000 last month.
The seasonally adjusted figure now stands at 226,600.
New figures from the Central Statistics Office show Covid-19 has continued to have a significant impact on the labour market.
The unadjusted Live Register total for July is now 244,562.
But when seasonal effects are considered, the total stands at 226,600 - up 12,900 on the previous month.
Almost 275,000 people received the Pandemic Unemployment Payment in the last week of July and 448,000 benefited from the Temporary Wage Subsidy Scheme.
Of those in receipt of PUP, 53 percent were men, 72 percent were Irish and almost half were between the ages of 25 and 44.
55 percent of those who received the Temporary Wage Subsidy Scheme were men, 76 percent were Irish and 49 percent were between 25 and 44 years of age.
Schools:
It's understood there will be a need for face coverings in secondary schools if social distancing can't be maintained.
The Department of Education is considering new guidelines provided by health officials on the issue.
It's believed the advice for secondary schools will see staff and students wearing face coverings if social distancing isn't possible in the school setting.
The recommendations, issued to the Department by the Health Protection Surveillance Centre, are due to be published later this afternoon.
It would see a shift towards wearing face coverings after the government's roadmap to reopening schools didn't suggest it.
Overnight, the European Centre for Disease Control said in an infographic that face masks WOULD help in keeping COVID-19 transmissions low in school settings.
This is interesting, as the Health Minister Stephen Donnelly said earlier this week he would await this advice because considering the move.
Department officials are engaging with school management, teachers and parents representatives before the expected puplication of the guildelines later this afternoon.
UK study:
A major study in the UK has found young women are the most likely to have experienced high levels of anxiety, depression and loneliness during lockdown.
Researchers at University College London looked at 18,000 people and found poor mental health was most common among females aged 19 and 30.
Professor Emla Fitzsimons says there were big differences between sexes:
Global picture:
More than 710,000 people have now died globally from Covid-19.
Almost 19 million have also tested positive, according to figure from Johns Hopkins University.
Executive Director of the World Health Organisation, Dr Michael Ryan, is encouraging governments and communities to work together to defeat the virus:
Trust in British government:
Researchers claim the British public's trust in their government's handling of coronavirus was drastically undermined by Dominic Cummings' trip to Durham during lockdown.
A team at University College London has concluded the actions of the British prime minister's chief adviser reduced people's willingness to follow social distancing rules themselves.
The study looked at more than 200,000 survey results between the end of April and early June.
Warning to young people:
A house party is the perfect way for Covid-19 to spread within the community - particularly to the elderly and vulnerable, according to the head of the State's modelling advisory group.
Professor Philip Nolan is reminding young people they are not invincible:
Student accommodation:
There's calls for clearer guidelines on student accommodation at third level due to fears over the spread of Covid-19.
The guidance accepts the disease will spread fast if it enters the setting with students encouraged not to spend too long in shared kitchens or communal areas.
It also recommends colleges to have extra capacity to deal with possible outbreaks.
Labour Senator Rebecca Moynihan says there is a lot of grey areas around the guidance:
Doctors concerned:
GPs say they are worried with the latest spike in Covid-19 cases.
It comes after the tracker tool they us has shown a rise in the number of patients reporting to have symptoms of the disease following the Bank Holiday Weekend.
In the past week, the number of referrals has trebled.
Dr Nuala O'Connor is the Irish College of General Practitioners lead advisor on Covid-19 - she says people need to double down on their efforts to stop the spead:
Local figures:
There's been 30 new cases of covid-19 confirmed in the midlands last night.
The Cheif Medical Officer has indicated that at least 60 will be confirmed in today's figures for Laois,Offaly and Kildare.
It brings the total in Laois to 322, Offaly has risen to 519 while Westmeath remains on 681.
The overall figure in the region as of this morning is 1,522.