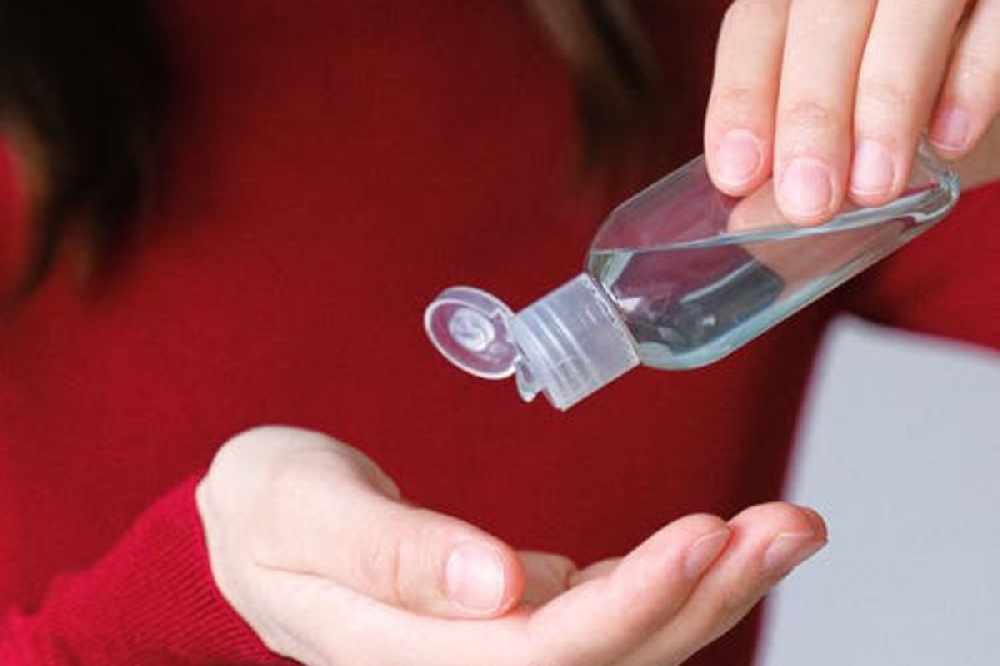 National News on Monday 15th June.
Latest figures:
There have been no new deaths reported to the Health Protection Surveillance Centre today.
The total number of COVID-19 related deaths in Ireland is 1,706.
As of midnight Sunday 14 June the HPSC has been notified of 18 confirmed cases of COVID-19. There is now a total of 25,321 confirmed cases of COVID-19 in Ireland.
The HSE is working to identify any contacts the patients may have had to provide them with information and advice to prevent further spread.
Today's data from the HPSC, as of midnight, Saturday 13 June (25,303 cases), reveals:
·57% are female and 43% are male
·the median age of confirmed cases is 48 years
·3,278 cases (13%) have been hospitalised
·Of those hospitalised, 417 cases have been admitted to ICU
·8,130 cases are associated with healthcare workers
·Dublin has the highest number of cases at 12,213 (48% of all cases) followed by Cork with 1,533 cases (6%) and then Kildare with 1,434 cases (6%)
·Of those for whom transmission status is known: community transmission accounts for 37%, close contact accounts for 60%, travel abroad accounts for 2%
Dr. Tony Holohan, Chief Medical Officer, Department of Health, said; "An analysis of cases reported in the last fourteen days tells us that the number of daily cases remains on a downward trend. This combined with hospitalisation and ICU trends indicates that the behaviours adopted by the general public continue to suppress the disease in the community."
Dr. Ronan Glynn, Deputy Chief Medical Officer, Department of Health, said; "Based on our research to date, almost 1.7 million people are now reporting wearing face coverings in public places. This is an increase of 6 per cent or almost three hundred thousand people in a week and shows that the message is getting across."
Dr Siobhán Ni Bhriain, Consultant Psychiatrist and HSE Integrated Care Lead, said; "If you go onto public transport, or into retail environments or any place where you can't be sure a 2m physical distance from other people is possible, you should wear a face covering. Face coverings are also strongly advised when visiting vulnerable people."
There's been no increase in confirmed cases of the virus in the midlands, with the region's total remaining on 1,415.
There are 670 confirmed cases in the Westmeath, 481 in Offaly, and 264 in Laois.
Trade:
Irish exports were down a third in April, as the full impact of the Covid 19 lockdown on the Irish economy emerges.
€11.6 billion worth of goods were exported that month, down €5.4 billion on the figure in March.
The value of imports also fell, they were down €735 million to €5.8 billion.
It meant there was a seasonally adjusted trade surplus of €5.7 billion, down 45 per cent between March and April.
Employment:
108,000 people who became unemployed as a result of the coronavirus have returned to work since the start of phase one.
The figure represents the number of people who closed their claim for the pandemic unemployment payment.
The overall weekly cost of the payment now stands at 175 million euro.
Government Official Elizabeth Canavan outlines how many people returned to work in the last week:
Overseas travellers:
People coming into Ireland from overseas would still have to self isolate, even if they were tested on arrival.
There have been calls for the health system's extra test capacity to be used in this way.
The HSE is testing around 5,000 swabs a day on average, but has the capacity to do 15,000.
But chairman of the Coronavirus Expert Advisory Group, Dr Cillian de Gascun, says testing on arrival wouldn't give a whole lot of reassurance:
France:
Coronavirus restrictions are being eased in France, with cafes and restaurants across the country reopening.
Travel to other European countries is also being allowed.
President Emmanuel Macron has told citizens "we must relaunch our economy".
Primary schools will be compulsory for all pupils from next week, with nurseries also returning.
Nursing Homes:
Family and friends will be able to visit their loved ones in nursing homes from today.
However, visits will be subject to certain conditions.
The opening of care homes to visitors had originally been part of phase three of the ending of Covid-19 restrictions.
But earlier this month Chief Medical Officer Tony Holohan said it was believed the conditions were right to bring that forward.
Under the guidelines, a maximum of two visitors per resident is permitted while visits will have to be scheduled to keep footfall down.
Temperatures checks will also be carried out.
Nursing homes have been by far the settings worst hit by the virus... with up to 60% of fatalities linked to Covid reported in long-term and residential care settings.
The government is facing ongoing questions about the adequacy of its response to the crisis in nursing homes.
Anti-bodies:
A new HSE study aims to provide a national estimate of infection of Covid-19 in the population.
It'll ask over 5,000 people in Dublin and Sligo to take part and will measure their exposure to the virus using antibody blood tests.
It comes as 1 more person with Covid 19 has died here and there are 8 new confirmed cases.
HSE National Clinical Director for Health Protection, Dr. Lorraine Doherty says the blood tests will find out what antibodies they have:
Shopping:
Shopping centres across the country are opening their doors today as part of the easing of Government restrictions.
One of them is the Dundrum Town Centre in Dublin, which has brought in steps to keep customers safe.
It's encouraging people to wear face coverings when visiting and to use contactless payment in shops.
Centre Director, Don Nugent, says there'll be a one way system inside:
1/4 Returning to Work Reminder to close PUP

26,000 people in receipt of the Pandemic Unemployment Payment closed their claim as they had returned to work.

21,900 of these are receiving their last unemployment payment this week because they were unemployed in the payment week.

— MerrionStreet.ie #StayLocal (@merrionstreet) June 15, 2020
Property:
The Covid-19 pandemic, together with financial uncertainty, has made potential homebuyers seek greater stability in their accommodation... and made them far fussier about how a property meets their personal needs, a new survey has found.
According to research from KBC Bank almost half (49%) of all potential buyers plan to stay in the property they buy for the next 20 years at least ... with just 13% predicting they'd stay less than five years.
The study also indicates a solid rebound in the housing market once the economy returns to "normal".
Austin Hughes from KBC says hard times have made people cautious:
Latest Figures:
No new cases have been confirmed in the midlands.
Five people have been diagnosed with the illness in the last week.
Westmeath's total remains at 670 with 481 people contracting the virus in Offaly.
Figures from the Department of Health show that 264 people in Laois have tested positive for the illness.