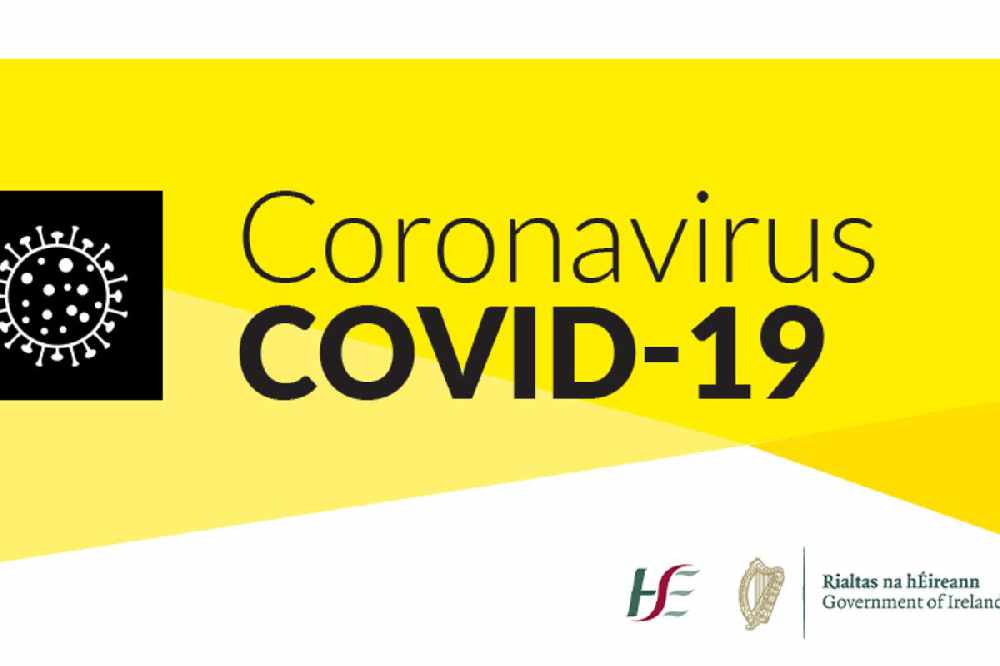 Latest news updates for Monday 20th November 2020.
Latest figures:
There have been no new deaths reported to the Health Protection Surveillance Centre today.
There has been a total of 2,022* COVID-19 related deaths in Ireland.
As of midnight, Sunday 22nd November, the HPSC has been notified of 252 confirmed cases of COVID-19. There is now a total of 70,711** confirmed cases of COVID-19 in Ireland.
Of the cases notified today:
124 are men / 128 are women
65% are under 45 years of age
The median age is 34 years old
88 in Dublin, 26 in Cork, 21 in Kilkenny, 16 in Louth, 16 in Mayo with 85 spread across another 20 counties
As of 2pm today 289 COVID-19 patients are hospitalised, of which 33 are in ICU. 11 additional hospitalisations in the past 24 hours
Less than five new cases have been reported in Laois, Offaly and Westmeath.
Laois has the second lowest incidence rate at 57, meanwhile it's 119 in Offaly and 112 in Westmeath.
Today's cases, 14-day incidence rate per 100,000 population and new cases in last 14 days (as of midnight 22 November 2020) (incidence rate based on Census 2016 county population)
County

Today's cases (to midnight 22NOV2020)

14-Day incidence rate per 100,000 population (09NOV2020 to 22NOV2020)

New Cases during last 14 days

(09NOV2020 to 22NOV2020)

Ireland

252

108.7

5,177***

Donegal

13

227.4

362

Louth

16

211.8

273

Limerick

12

195.0

380

Roscommon

<5

158.0

102

Waterford

<5

155.8

181

Meath

<5

124.6

243

Offaly

<5

119.3

93

Dublin

88

119.0

1,603

Monaghan

5

114.0

70

Westmeath

<5

112.7

100

Kilkenny

21

106.8

106

Longford

<5

97.9

40

Cavan

<5

95.8

73

Mayo

16

88.9

116

Tipperary

<5

88.4

141

Clare

<5

85.8

106

Kildare

6

83.6

186

Cork

26

81.6

443

Sligo

5

76.3

50

Carlow

0

75.5

43

Leitrim

<5

65.5

21

Wicklow

6

65.3

93

Galway

5

63.6

164

Kerry

6

60.3

89

Laois

<5

57.9

49

Wexford

<5

36.1

54
Super spreaders:
The Taoiseach has warned "super-spreader events" are still a risk as the government considers whether or not to exit level five restrictions.
The coalition party leaders will meet tonight ahead of a full cabinet meeting on the issue in the morning.
A decision is expected on Thursday or Friday as to what level of restrictions the country will move to next week.
Micheál Martin has said level five has worked but there does need to be caution:
UK:
The British Prime Minister says families need to make a "careful judgement" about visiting elderly relatives over Christmas.
Boris Johnson's confirmed he's working with the devolved administrations in the UK on an approach to the festive season.
The British government will publish guidance for vulnerable people about how to manage the risks during the winter.
Mr. Johnson says it's vital people are sensible this Christmas:

Zoo:
A zoo keeper has described the public support for Dublin Zoo as "overwhelming".
The Save Dublin Zoo campaign, which was launched last week, aims to keep the facility afloat after it was forced to close under Covid-19 restrictions.
The fundraiser has received 1.1 million euro in government funding, on top of over 2 million euro in donations from the public.
Brendan Walsh has worked at Dublin Zoo for over 20 years, he says the staff were amazed by that level of support.
Vaccine:
Oxford University is the latest organisation to announce positive news on the vaccine front.
Research shows its jab with Astrazeneca is 70 per cent effective in preventing Covid 19.
It's believed their vaccine is cheaper and easier to store than Pfizers or Modernas.
Immunologist Professor Luke O'Neill from Trinity College says Ireland would be in line for some of this vaccine:
Festivals:
2021 is likely to be a transition year for festivals across the world.
That's the view of the man behind the popular TedFest.
The annual Fr Ted gathering on the Aran Islands was one of the only festivals to take place in Ireland this year.
Hope is growing that a Covid 19 vaccine will be widely available by the Spring or summer next year.
Peter Phillips says it will take time for festival organisers to find their feet:
Mental Health:
A new online professional mental health service for frontline workers has been launched.
Turn to me.ie is open to everyone who identifies as an essential worker, including healthcare professionals, teachers and people working in retail.
It's a peer support, instant chat service with each session facilitated by a mental health professional and supported by trained volunteers.
Northern Ireland:
280 new cases of coronavirus have been recorded in the North over the last 24 hours.
There have been 3 additional deaths.
The death toll now stands at 936, while the number of Covid 19 cases has exceeded 50,000 in Northern Ireland for the first time.
Local figures:
318 more people have tested positive for Covid-19 in the Republic, and one more patient has died.
126 of today's cases are in Dublin, with 45 in Cork, 28 in Limerick, 21 in Donegal and 18 in Kildare.
The national fortnightly infection rate is down again, to 109 per hundred thousand today -- with Donegal still highest on 231.
The Department says each of the midlands counties have less than five cases each.