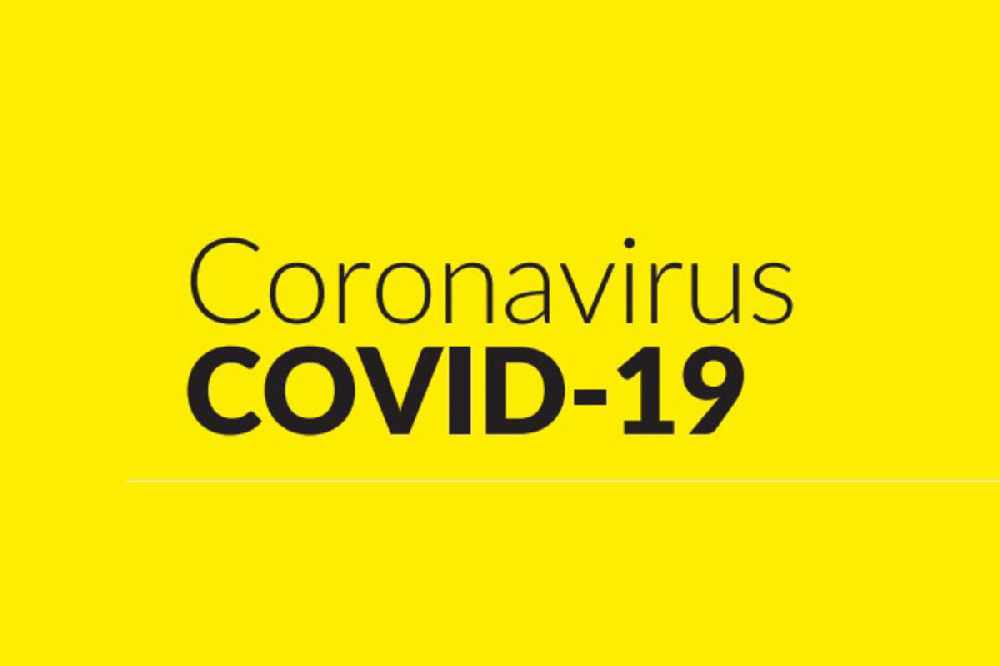 National news updates on Monday January 4th.
Figures:
The Health Protection Surveillance Centre has today been notified of 6 additional deaths related to COVID-19.
There has been a total of 2,265 COVID-19 related deaths in Ireland.
As of midnight, Sunday 3rd January, the HPSC has been notified of 6,110 confirmed cases of COVID-19.
There is now a total of 107,997 confirmed cases of COVID-19 in Ireland.
Of the cases notified today: 2,911 are men / 3,195 are women 63% are under 45 years of age
The median age is 36 years old 3,655 in Dublin, 323 in Kildare, 291 in Cork, 234 in Limerick, 137 in Louth and the remaining 1,470 cases are spread across all other counties.
As of 2pm today, 776 COVID-19 patients are hospitalised, of which 70 are in ICU. 92 additional hospitalisations in the past 24 hours.
Dr. Tony Holohan, Chief Medical Officer, Department of Health, said; "Leaders and organisations in communities across the country now need to support their colleagues, neighbours, family and friends to keep to the spirit of public health advice.
We must restrict our movements, we have to limit the people we interact with outside of our households, if we are to suppress the virus and sustain our essential services."
Dr. Ronan Glynn, Deputy Chief Medical Officer, Department of Health, said; "People particularly vulnerable to COVID-19 include older persons and people with pre-existing medical conditions including cardiovascular disease, obesity, diabetes, chronic respiratory disease and cancer.
The incidence of disease in the community is now at a level where vulnerable people need to stay at home unless absolutely essential."
Professor Philip Nolan, Chair of the NPHET Irish Epidemiological Modelling Advisory Group, said: "Scenario models raise the possibility of 1,500-2,000 people in hospital, and 200-400 people in ICU by mid-January, if we do not act to radically reduce transmission and incidence.
It will take all of us, adopting the public health measures of staying home and reducing contacts, to suppress current levels of disease."
Mr. Liam Woods, HSE National Director, Acute Operations, said; "We are introducing curtailments in non-essential services in adult hospitals in order to cope with increasing COVID-19 admissions. This will be subject to ongoing review.
In the event of emergency attend an Emergency Department as usual and if you have any concerns regarding your health, COVID or non COVID related, always contact your GP in the first instance."
Professor Karina Butler, Chair of the National Immunisation Advisory Committee, said; "The vaccination programme has commenced for the first priority groups. The roll out has been accelerated this week. As we continue to provide vaccines across the population we urge anyone with concerns or questions to contact their GP, pharmacist or healthcare service provider for factual and reliable information.
The HSE.ie website also provides reliable information around vaccine efficacy and safety."
Today's cases, 14-day incidence rate per 100,000 population and new cases in last 14 days (as of midnight 03 January 2021) (incidence rate based on Census 2016 county population)
County

Today's cases (to midnight 03Jan2021)

14-Day incidence rate per 100,000 population (to 03Jan2021)

New Cases during last 14 days

(to 03Jan2021)

Ireland

6,110

582.8

27,754

Monaghan

51

1,119.1

687

Louth

137

1,031.2

1,329

Limerick

234

979.0

1,908

Donegal

52

832.3

1,325

Dublin

3,655

691.9

9,323

Sligo

33

671.4

440

Cavan

61

669.5

510

Mayo

111

660.5

862

Kilkenny

84

523.0

519

Meath

122

523.0

1,020

Kerry

129

522.7

772

Wexford

76

505.6

757

Laois

80

494.7

419

Clare

55

488.1

580

Carlow

51

470.7

268

Longford

30

462.4

189

Offaly

68

456.6

356

Cork

291

453.0

2,459

Galway

116

417.0

1,076

Waterford

106

414.9

482

Kildare

323

413.5

920

Roscommon

24

405.9

262

Westmeath

46

366.1

325

Leitrim

12

365.1

117

Tipperary

44

288.3

460

Wicklow

119

273.1

389
Local hospital figures:
19 people are currently being treated for covid-19 in midlands hospitals, along with five suspected cases in Mullingar Regional Hospital.
Four patients - two each in Mullingar and Portlaoise - are being treated in intensive care.
There is one available critical care bed in the midlands, in Tullamore Regional Hospital.
Caseload:
The CEO of the HSE says the daily number of Covid 19 cases is likely to hit 7 thousand in the coming days.
Paul Reid says steps will be taken this week to scale back non-urgent care in our hospitals as covid will have to be prioritised.
Paul Reid says he has run out of adjectives to describe how serious the Covid 19 situation is here.
3 thousand healthcare workers are currently out because they either have the virus or are close contacts.
He said there were 732 people in hospital with the virus overnight and 65 in ICU.
He's warning the daily number of Covid 19 cases could hit 7 thousand over the next few days.
People who are close contacts of a confirmed case aren't being offered a test at present because of the huge demands in the system.
Paul Reid says there may come a point where the system is overwhelmed and they will have to prioritise who gets a test even further.
Schools:
There's calls on the Education Minister to clarify when schools will reopen.
They are due to welcome back students on January 11th - however there are fears that won't happen due to surging case numbers of Covid-19.
A meeting of oppoisition parties and Norma Foley takes place today.
Sinn Fein's spokesperson on education Donnchadh O'Laoghaire wants NPHET to attend this afternoon's meeting:
Business:
There could be a 'rapid increase' in businesses going insolvent this year, once state supports run out.
The Irish SME Association believes the number of companies which went out of business in 2020 is not reflective of the fear among business owners.
419 businesses went insolvent in the first three quarters of 2020, compared to 481 the year before.
Chief Executive of ISME, Neil McDonnell says the state picking up a large portion of the payroll has helped many to survive up to now:
Rollout:
Well over 3,500 people have had their first vaccine shot against Covid-19 in the last week - with clinics to be extended nationwide in the coming days.
It's after two thousand health workers were vaccinated in Cork City hospitals in the last three days alone.
500 more doses of the Pfizer-BioNTech vaccines are to be delivered to Dublin's Beaumont Hospital today.
490 patients and staff were vaccinated there over three days up to New Year's Eve, and vaccine clinic will begin work again there this afternoon.
At University Hospital Galway, 540 people have received the vaccine.
And all 500 doses issued to Cork University Hospital were used up too before medics started work again there on New Year's Day.
It was one of three hospitals in Cork -- along with the Mercy, and the South Infirmary -- which got two thousand more doses to split.
Staff worked through the bank holiday and the weekend to vaccinate their colleagues, bringing the total number in the city who've been given their first dose to two and a half thousand.
All seven HSE hospital groups will receive vaccine shipments this week.
The government's said the aim is to give 50-thousand frontline healthcare staff both doses by the middle of February.
Creches:
Creches are to reopen today to look after the children of frontline workers and vulnerable kids.
Early Childhood Ireland says about 70 per cent of full day care services are opening across the country this morning.
Pre-schools won't open again until January 11th, along with primary and secondary schools.
Early Childhood Ireland CEO, Teresa Heeney says it's vital staff in creches get priority for vaccines and testing:
Vaccines:
Vaccines will start to be given to nursing home residents today.
Sage Advocacy says it's looking forward to the rollout to protect residents and staff from the coronavirus.
The Health Minister Stephen Donnelly plans to give people in the country's 580 nursing homes the first doses by the end of January.
Sage Advocacy Executive Director, Sarah Lennon is hopeful he'll be able to reach that target: