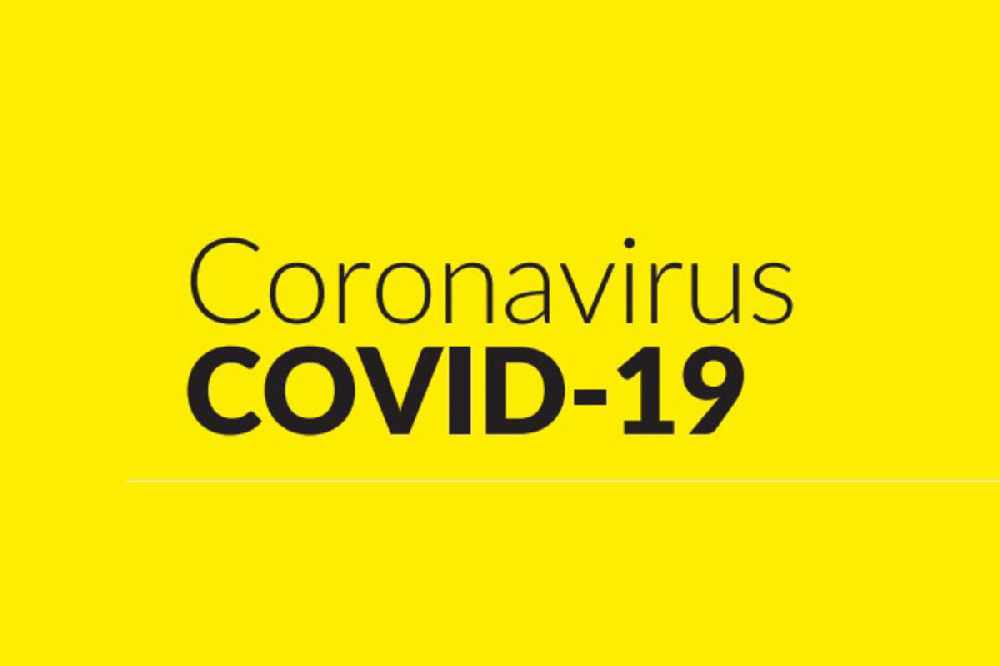 National news updates on Monday 7th September.
There have been no new deaths reported to the Health Protection Surveillance Centre today.
There has been a total of 1,777 COVID-19 related deaths in Ireland.
As of midnight Sunday 6th September, the HPSC has been notified of 102 confirmed cases of COVID-19. There is now a total of 29,774 confirmed cases of COVID-19 in Ireland.
Of the cases notified today;
45 are men / 57 are women
75% are under 45 years of age
48% are confirmed to be associated with outbreaks or are close contacts of a confirmed case
19 cases have been identified as community transmission
56 in Dublin, 11 in Leitrim, 6 in Galway, and 29 cases are located in Carlow, Cavan, Cork, Kerry, Limerick, Longford, Louth, Mayo, Meath, Monaghan, Offaly, Tipperary, Westmeath and Wexford.
The HSE is working to identify any contacts the patients may have had to provide them with information and advice to prevent further spread.
The COVID-19 Dashboard provides up-to-date information on the key indicators of COVID-19 in the community.
Dr. Ronan Glynn, Acting Chief Medical Officer, Department of Health, said; "We are monitoring with growing concern the number of cases nationally, particularly in Limerick and Dublin. The next seven days are vital; everyone needs to reduce their contacts and assume any person you do meet may be carrying the virus."
Professor Pete Lunn, founder and head of the ESRI's Behavioural Research Unit, said; "Now is the time to plan for the winter months ahead. Take control of your own environment by ensuring your household is up to date on, and actioning, the public health advice. Make it a habit to get outside, to socialise and exercise safely and automatically physically distance from others. Adapt to covid-responsible behaviours in and out of the home.
"Plan for the milestones; such as Halloween, Christmas and New Years Eve within a COVID-19 environment. Be innovative in how you can celebrate safely with loved ones.
"This year will bring added challenges so prioritise your mental and physical health, know how you will invest in them each week.
"Choose your close network of social visitors this winter and prioritise members of your family or friends who may be more isolated."
Dr. Abigail Collins, Consultant in Public Health Medicine, HSE, said; "In order to keep our schools open, we must be vigilant in our own homes – be prepared for the choices and actions every individual in your household will have to take over the coming months. If we can take control of our homes and ensure they are COVID-compliant over the winter period, we will maximally protect our communities. In this pandemic, actions on a small scale have the greatest impact."
Rachel Kenna, Chief Nursing Officer, Department of Health, said; "It is important that we remain alert to COVID-19. We know how to act, now it is time to refocus our efforts. Know how to wear a face covering appropriately and how to safely remove and dispose of it. Incorrect use of a face covering can increase your risk of infection. I would urge all families and households to watch the how-to-guide on face coverings and practice safe use."
Dublin:
Some health experts are urging the government to considering making it mandatory for people on Dublin's streets to wear face coverings.
The Acting Chief Medical Officer has appealed to people in the capital to keep their social contacts as low as possible, due to rising Covid-19 cases in the past two weeks.
Of the 138 confirmed last night, 68 were in Dublin, with the remainder spread across the country.
Professor of Biochemistry at Trinity College Dublin, Luke O'Neill says mask wearing should be encouraged on crowded streets:
Hotel:
Just under a quarter of hotel rooms around the country are expected to be occupied for the next two months.
The latest survey from the Irish Hotels Federation for September and October show South East hotels have a 41 percent occupancy rate, compared to just 12 percent in Dublin City and County.
The Irish Hotels Federation is concerned with the findings, saying that up to 100 thousand jobs in the sector have been lost this year with a further 100 thousand 'now at imminent risk' in the coming weeks.
Paul Gallagher, General Manager of Buswells Hotel in Dublin, says just over a tenth of the capital's beds are expected to be occupied:
Eye tests:
Optometrists are expressing concern that eye-care waiting lists have surged to 52,000 during Covid-19.
The say in the South West people can be waiting up to five years for cataract surgery, but only a year in the North West.
This is because of the proven 'Sligo Post-Cataract Scheme', which they want rolled out across the country.
Association of Optometrists spokesperson, Linda McGibney-Nolan, says the waiting lists are spiralling:
Figures:
Public health doctors have discovered another 138 cases of Covid-19 in the Republic.
The highest numbers were in Dublin, with 68 cases, with 13 in Limeick, 9 in Kildare, 5 in Cork, 5 each in Wexford and Wicklow, and 24 more spread across 14 other counties.
There were no further deaths linked to the virus in the latest data.
But Professor Sam McConkey says it's clear the the outbreak is spreading slowly but steadily, and the pandemic death toll will rise:
Pubs:
Nightclubs and late bars are likely to stay closed under new draft guidelines for pubs that don't serve food.
Stakeholders in the pub trade have spent the weekend considering new draft guidelines for the sector.
The draft handbook has line-by-line instructions -- right down to making sure not to touch the lip of a bottle off the rim of a glass when pouring.
There's a limit of six to a table from no more than three households.
It's table service only, but people will be allowed stay longer than 105 minutes if two metres of social distancing is "strictly" kept.
The whole bar must be disinfected twice a day at least -- tables, seats and trays after every use.
And all customers have to be out the door by half past eleven.
The government's "Living with Covid" plan is due to start a week from today -- but it's still not certain pubs will be part of it.
Licensed Vintners' Association Chief Executive Donal O'Keeffe says the sector's been hammered by the long closure -- and it's had false starts before:
Local figures:
138 new cases of Covid-19 have been confirmed in the Republic and there are no new deaths.
The number of new cases in Dublin today has dropped to 68 from its high 133 figure yesterday.
13 in Limerick, 9 in Galway, 9 in Kildare, 5 in Cork, 5 in Wexford, 5 in Wicklow, and the remaining 24 cases in Carlow, Clare, Donegal, Kilkenny, Laois, Leitrim, Longford, Mayo, Meath, Offaly, Roscommon, Tipperary, Waterford, and Westmeath.
The death toll remains at 1,777 and the total number of positive tests is 29,672 since the pandemic broke out here.
Westmeath has had 694 cases detected in the county, Offaly's total is 641 and 392 people have tested positive for the illness in Laois. These figures were measured at midnight on Friday the 4th of September.