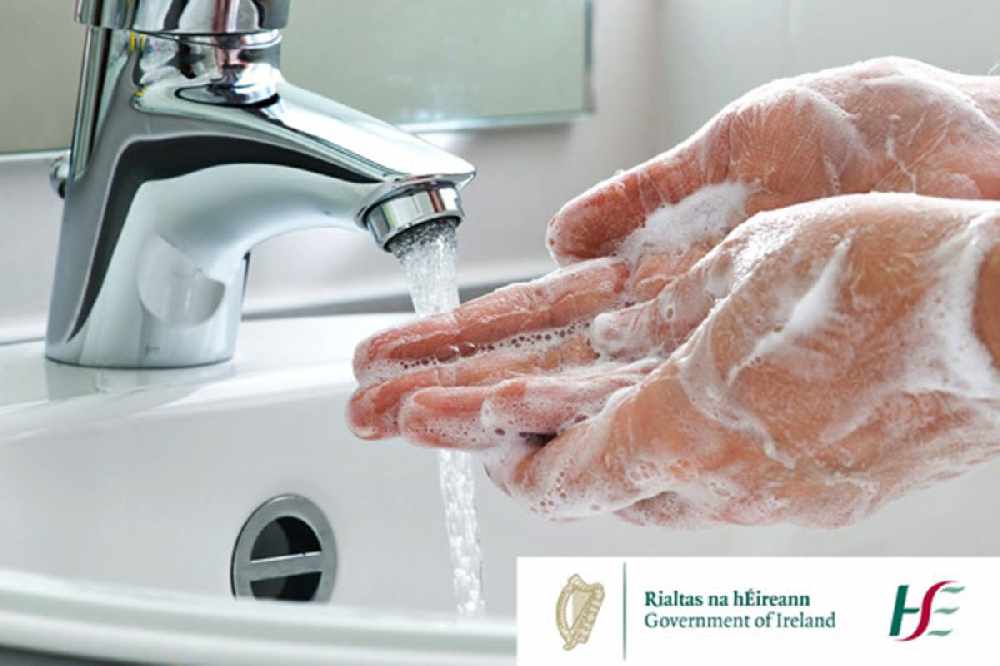 Latest news updates on Thursday 25th June.
Latest Figures:
One person diagnosed with Covid-19 has died in the Republic.
Officials at the Department of Health say 11 further cases have also been confirmed.
The pandemic death toll here how stands at 1,727 -- with 25,405 people known to have contracted the disease.
It's the third day in a row that the midlands has seen no increase in confirmed COVID-19 cases.
The total number of confirmed COVID-19 cases within the region remains at 1,420.
Offaly has a recorded total of 483 people with coronavirus while Laois figures remain at 265 confirmed cases of COVID-19.
672 people have been diagnosed with the virus in Westmeath.
The Health Protection Surveillance Centre has today been informed that a total of 1 person with COVID-19 has died.
There has now been a total of 1,727 COVID-19 related deaths in Ireland.
As of midnight Wednesday 24th June, the HPSC has been notified of 11 confirmed cases of COVID-19. There is now a total of 25,405* confirmed cases of COVID-19 in Ireland.
The HSE is working to identify any contacts the patients may have had to provide them with information and advice to prevent further spread.
The COVID-19 Dashboard provides up-to-date information on the key indicators of COVID-19 in the community.
The National Public Health Emergency Team met today (Thursday 25th June) to review Ireland's ongoing response and preparedness to COVID-19.
Dr. Tony Holohan, Chief Medical Officer, Department of Health, said; "NPHET noted today that over a third of new cases in the past 14 days are under 35 years of age. It also noted a number of EU countries reported an increase in new cases.
"7% of cases notified in Ireland over the past fortnight have been associated with travel. NPHET expressed a clear view that overseas travel poses a risk to importation of the disease and to further transmission in Ireland.
"The ECDC has recently warned that the pandemic is not over. Ireland has made significant gains in suppressing COVID-19. Our task over the coming weeks and months is maintaining these gains."
Dr. Ronan Glynn, Deputy Chief Medical Officer, Department of Health, said; "COVID-19 is accelerating globally with 4 million cases recorded in the last month.
"Considering the international experience with the disease, we cannot afford complacency. Continue to be aware of the risks and follow the public health advice designed to protect individuals."
Keep cups:
Coffee shops are facing calls to start accepting keep cups again.
Many cafes stopped allowing them over concerns about spreading the coronavirus.
Mindy O'Brien from environmental group VOICE, says there is a contactless way of serving coffee:
School prep:
Principals say the school summer programme will give them a test run before going back to school full time.
The Education Minister has said students should be back to school five days a week in September.
However, no official guidelines have been made available on how it will work.
Alan Mongey from the National Association of Principals and Deputy Principals says summer programmes are a good guide:
College fees:
Universities have no plans to reduce fees for courses beginning later this year, even though some may be fully or partially moved online.
The Irish Universities Association says they'd like to have all students on campus but that it may not be possible due to social distancing guidelines.
Director General Jim Miley says the 3 thousand euro fees are staying in place:
We will be kicking off our discussion on the Future of Rural and Community Development #PostCOVID19 @10am. Still time to register and join in the conversation on https://t.co/Y40CqRMIhH pic.twitter.com/fAXXlwSpdN

— Irish Rural Link (@irishrurallink) June 25, 2020
Mandatory masks:
The Transport Minister has confirmed facemasks are set to become compulsory on public transport and it will be an offence to not comply.
Shane Ross will bring the recommendation to Cabinet today.
Capacity on buses and trains will be increased to 50 percent from Monday as part of the easing of Covid-19 restrictions.
Shane Ross says it will be an offence if commuters don't wear a face covering on a bus, train or the Luas:
Face masks could also have to be made mandatory in supermarkets, according to the HSE's Chief Clinical Officer.
Dr Colm Henry, who's a member of the National Public Health Emergency Team, says it might be looked at if the numbers wearing them remains low:
Mass:
The government has asked the National Public Health Emergency team to consider increasing the cap of 50 people at religious services.
Independent TD for Tipperary Mattie McGrath says enforcing those limits would be an intrusion on religious liberty.
Last night he told the Dáil the law can't stop people gathering for mass:
It follows criticism from the Catholic Archbishop of Dublin Diarmuid Martin at the weekend
He said larger churches and cathedrals should be able to fit more people in.
Health minister Simon Harris told the Dáil last night he broadly agreed:
Air travel:
The country's top health officials will discuss whether changes should be made to Ireland's air travel rules this morning.
The National Public Health Emergency Team's also likely to recommend moving to phase three of easing restrictions on Monday.
The Aviation Recovery Taskforce has recommended lifting the two-week quarantine rule for passengers arriving here.
Dr Jack Lambert, a professor of infectious diseases in the Mater Hospital, believes the measure should be relaxed:
Sometimes these early morning drives are pretty special #dawn #breakfastradio @ Midlands 103 https://t.co/GrQou1gPP3

— Ann Marie Kelly (@AMKellyDJ) June 25, 2020
Mandatory masks:
Face coverings are due to be made mandatory on public transport, as more people head back to work next week.
Capacity on buses and trains will be increased to 50 percent from Monday as part of the easing of Covid-19 restrictions.
Experts say the move will help stop the spread of the disease - but some believe it could be rolled out to more settings.
General Secretary of the National Bus and Rail Union, Dermot O'Leary, says Gardaí should be used in policing the measure:
More than four in ten people said earlier this week to the Department of Health they are wearing masks in shops and on public transport.
Professor of Experimental Immunology at Trinity College, Kingston Mills, believes it's a lot lower:
Local figures:
For the second day in succession, there are no new cases of coronavirus in the midlands.
The total number of confirmed cases across the region remains at 1,420.
Laois has recorded a total of 265 with the virus, while 483 have tested positive in Offaly.
Westmeath has had 672 people diagnosed with the illness.