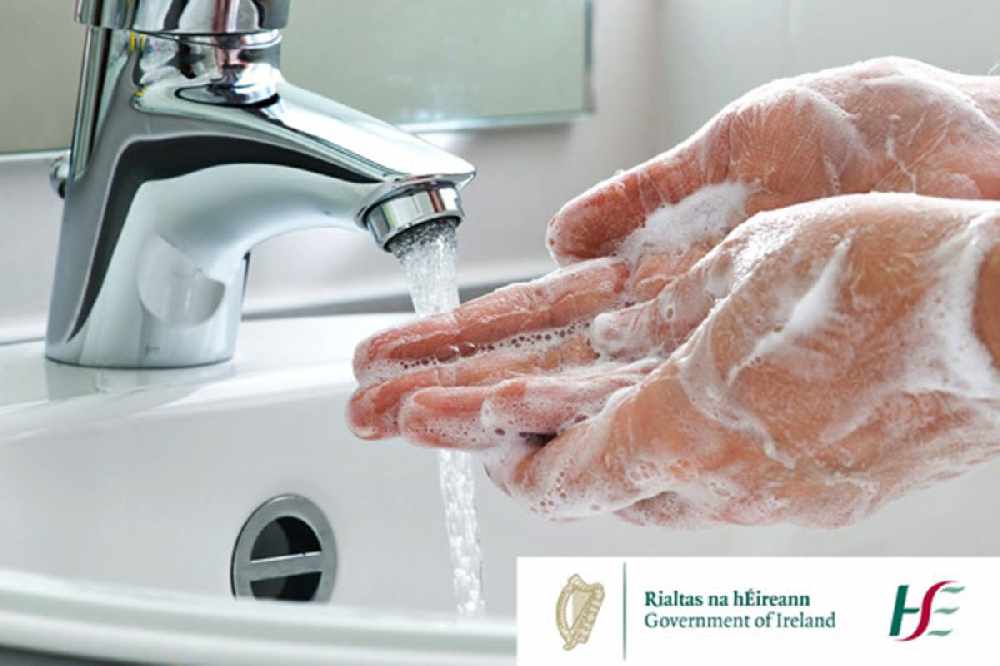 National news updates on Thursday 29th October.
Latest figures:
The Health Protection Surveillance Centre has today been notified of 6 additional deaths related to COVID-19.
There has been a total of 1,902 COVID-19 related deaths in Ireland.
As of midnight Wednesday 28th October, the HPSC has been notified of 866 confirmed cases of COVID-19. There is now a total of 60,297 confirmed cases of COVID-19 in Ireland.
Of the cases notified today:
428 are men / 438 are women

63% are under 45 years of age

The median age is 35 years old

242 in Dublin, 166 in Cork, 56 in Donegal, 54 in Galway, 44 in Meath and the remaining 304 cases are spread across another 20 counties.
As of 2pm today 328 COVID-19 patients are hospitalised, of which 43 are in ICU. 15 additional hospitalisations in the past 24 hours.
Dr. Tony Holohan, Chief Medical Officer, Department of Health, said: "It is vitally important that if you are experiencing symptoms of COVID-19 that you self-isolate and phone your GP for further advice."
"Self-isolate means stay in your room and avoid contact with other members of your household. Doing this will protect those you live with by interrupting the chain of transmission."
"I again appeal to everyone to behave as though you are a close contact. Stay at home, other than for essential reasons."
The COVID-19 Enhanced Illness Benefit payment is for workers and the self-employed who cannot work in the short term because they have been medically certified to self-isolate or are ill due to COVID-19. More details are available here.
The COVID-19 Dashboard provides up-to-date information on the key indicators of COVID-19 in the community.
Today's cases, 14-day incidence rate per 100,000 population and new cases in last 14 days (as of midnight 28 October 2020) (incidence rate based on Census 2016 county population)
County

Today's cases

(to midnight 28OCT2020)

14-Day incidence rate per 100,000 population

(15OCT2020 to 28OCT2020)

New Cases during last 14 days

(15OCT2020 to 28OCT2020)

IRELAND

866

292.1

13,907

Cavan

19

753.5

574

Meath

44

561.9

1,096

Westmeath

10

404.4

359

Sligo

7

401.3

263

Galway

54

354.6

915

Cork

166

331.4

1,799

Carlow

6

323.2

184

Donegal

56

317.2

505

Monaghan

6

309.5

190

Limerick

35

307.3

599

Louth

25

295.6

381

Kildare

32

290.3

647

Longford

5

281.4

115

Kerry

21

270.8

400

Wexford

29

258.5

387

Clare

20

255.0

303

Dublin

242

253.5

3,415

Mayo

10

246.7

322

Roscommon

<5

232.4

150

Laois

11

230.2

195

Waterford

24

228.1

265

Offaly

10

224.5

175

Leitrim

<5

174.8

56

Kilkenny

5

170.3

169

Wicklow

11

148.1

211

Tipperary

15

145.4

232
Garda stations:
More than a quarter of Garda stations nationwide don't have regular opening hours.
Justice Minister Helen McEntee has said there are 551 stations nationwide, with 153 not having regular hours which they open.
In a response to a parliamentary question by Fianna Fail TD Eamonn O'Cuiv she said they can't open regularly due to the rostering system in place from Covid-19.
There are a further 32 stations which don't have a full time Garda and are serviced by other stations in its District.
Scotland:
Nicola Sturgeon's set to reveal later which areas will face the highest level of restrictions in Scotland.
Within the new five tier system, the First Minister's expected to put the central belt - which includes Glasgow and Edinburgh - into their Tier 3.
But these people in Motherwell worry they'll be into Tier 4 - and face an effective lockdown.
French Lockdown:
France has joined Germany in announcing another national lockdown.
From tomorrow, people are being told to stay home as much as possible.
Bars and restaurants will shut until the 1st of December, but schools will remain open.
President Macron said the second wave of the pandemic would be harder and more deadly than the first.
Social Media:
People who rely on social media for Covid-19 information have a higher chance of getting into a dispute with others about restrictions.
A survey by King's College London found they're four times more likely to have been confronted about not wearing a face covering,
One in 12 people meanwhile no longer speak to friends or family because of disagreements.
Driving Tests:
Over 50,000 people are on the waiting list for a driving test.
The Road Safety Authority says people who apply now are likely to wait about six months for a test.
Driving tests have been severely impacted by the Covid-19 pandemic.
The RSA says the driving test service resumed on July 20th, on a gradual basis, after a suspension during the lockdown.
Tests are currently operating at a reduced capacity.
The RSA says waiting times are significantly longer than the pre-Covid norm of six weeks - people who apply now are likely to wait between 25 and 30 weeks.
According to freedom of information figures, there are almost 50,500 people waiting for a test in 51 centres across the country.
Nearly 5,300 people are waiting for a test in Tallaght, while there are over 3,300 on the waiting lists for two centres in Cork.
A total of 15 test centres have over 1,000 people on the waiting list, including Dundalk, Carlow, Galway, Gorey and Limerick.
The RSA says it's putting in place a suite of measures to reduce waiting times.
Teachers:
The Labour Party says the threat of strike action by teachers must serve as a 'wake-up call' to government.
Members of the Association of Secondary Teachers yesterday voted in favour of industrial action because of concerns stemming from the Covid-19 pandemic.
Rapid antigen testing for schools, a redefinition of close contacts and better arrangements for teachers who're high risk are among the issues raised.
Labour education spokesperson, Aodhan O'Riordain, says Minister Foley needs to urgently take steps to address these concerns:
Travel:
An infectious disease expert says air travel should not resume until a better testing and tracing system is in place.
It follows calls from Ryanair for it to be immediately reopened under the new EU's traffic light system.
675 new cases of Covid-19 were confirmed here yesterday, the lowest daily figure in almost three weeks.
Dr Eoghan De Barra says our public health capacity needs to be increased before allowing international travel to resume: