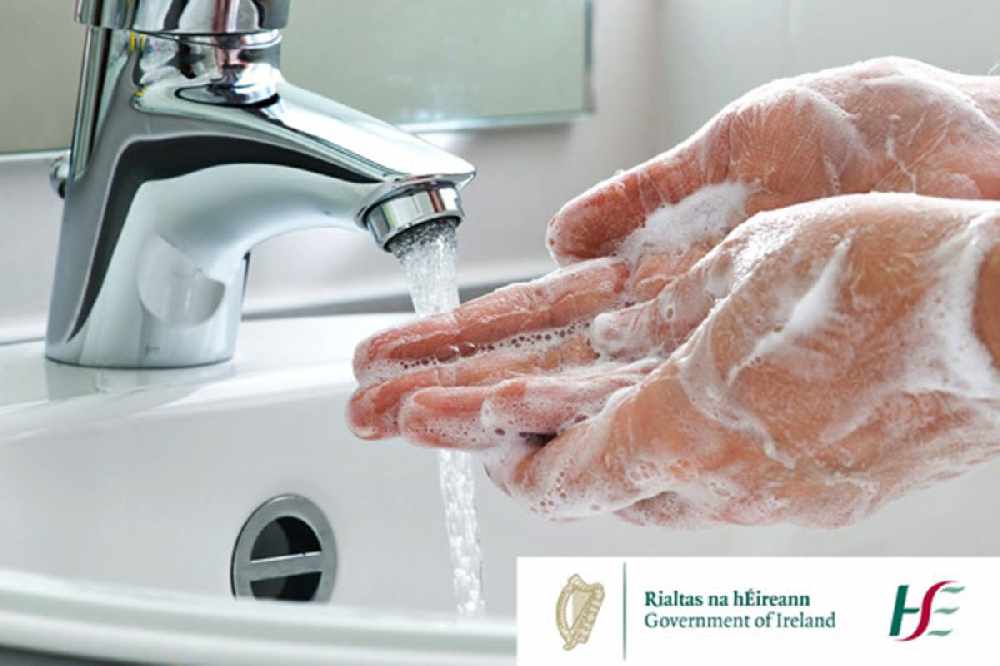 National news on Thursday 8th October.
Latest Figures:
The Health Protection Surveillance Centre has today been notified of 1 additional death related to COVID-19.
There has been a total of 1,817 COVID-19 related deaths in Ireland.
As of midnight Wednesday 7th October the HPSC has been notified of 506 confirmed cases of COVID-19. There is now a total of 40,086* confirmed cases of COVID-19 in Ireland.
Of the cases notified today;
240 are men / 265 are women
64% are under 45 years of age
39% are confirmed to be associated with outbreaks or are close contacts of a confirmed case
59 cases have been identified as community transmission
91 in Dublin, 76 in Cork, 53 in Donegal, 42 in Meath and the remaining 244 cases are located across 21 counties.
The HSE is working to identify any contacts the patients may have had to provide them with information and advice to prevent further spread.
The COVID-19 Dashboard provides up-to-date information on the key indicators of COVID-19 in the community.
*Validation of data at the HPSC has resulted in the denotification of 4 confirmed cases. The figure of 40,086 confirmed cases reflects this.
According to their latest figures, which were measured at midnight on Tuesday 6 October, 517 people in Laois have been diagnosed with the illness since March, while Offaly's total is 781 cases, and Westmeath has had 823 confirmed cases.
Health Minister:
Health Minister Stephen Donnelly will face questions in the Dáil tonight about his handling of NPHET's level 5 recommendation.
It's after it emerged the Minister was briefed by the Chief Medical Officer about his concerns ahead of NPHET's meeting on Sunday.
The government is this evening waiting for further recommendations from NPHET.
The Taoiseach insists he has confidence in the Health Minister.
Dr Tony Holohan says he made clear how concerned health officials were about the spread of the virus - but the minister says level 5 wasn't mentioned.
Taoiseach Michael Martin has defended Minister Donnelly:
Labour leader Alan Kelly says there are serious questions for the Minister to answer when he comes before the Dáil tonight:
Maternity Hospitals:
Maternity hospitals have been advised to allow partners in to visit in certain circumstances.
The HSE has reviewed its policy and has signed off on allowing visits on compassionate grounds.
This means if an expectant mother receives bad news, her partner will be allowed to accompany her into her appointment.
The HSE's Chief Operations Officer Anne O'Connor says the policy has been sent to all maternity hospitals:
Level 3:
The Tánaiste has insisted the government did not know about proposals to move the country to level five restrictions until Sunday evening.
Opposition parties have questioned the timeline after it emerged the Chief Medical Officer briefed Minister Stephen Donnelly on Sunday morning before the NPHET meeting.
Minister Donnelly says level five was not mentioned to him during that conversation.
That's something the Tánaiste Leo Varadkar backs up:
The Green Party leader believes we should give level three a chance to suppress the virus.
The National Public Health Emergency team met this morning after warning that Ireland is in a period of exponential growth.
The 14 day incidence rate has grown from 88.5 per 100 thousand to 124 per 100 thousand in the space of a week.
The Chief Medical Officer has admitted he's more worried now than he was on Sunday, when NPHET recommended that we move to level 5.
Minister Eamon Ryan says we should wait two weeks before making any changes:
Northern Ireland:
923 new cases of the Coronavirus have been recorded in the North in the last 24 hours.
There has been one additional death.
It brings to 17,110 the total number of cases in Northern Ireland, while the death toll stands at 587.
Earlier, Taoiseach Michael Martin and the British Prime Minister Boris Johnson expressed concern about the growing number of cases in the north.
They agreed to monitor the situation closely.
Movies:
Films shown at drive-in cinemas will be eligible for the Oscars in 2021.
The Academy has approved the new rule following the closure of movie theatres due to the coronavirus pandemic.
In April they announced films streamed online can be in the running for the awards - saying it would be a "temporary exception".
Churches:
Churches should be allowed decide if it is safe to open for worship, according to an Independent Senator.
Under Level 3 restrictions religious services have been moved online, but places of worship should remain open for private prayer.
Senator Ronan Mullen says there would be a cultural benefit in allowing services with social distancing in large churches.
He believes it's a low risk activity that could be given the green light:
UK:
There's been a jump in the daily number of people in the UK who've tested positive for coronavirus.
It's gone up by nearly 3-thousand 400 from yesterday, to 17-thousand 540.
A further 77 deaths have been recorded.
Strictly Come Dancing:
Youtuber HRVY says he is now "free from Covid".
The star, who is part of this year's Strictly Come Dancing celebrity line-up, has been isolating after contracting coronavirus.
He's tweeted saying he "tested negative today" and thanked fans for their support.
Green list:
There will be no countries on the green list for safe travel from Monday.
The Department of Foreign affairs say Ireland continues to work with EU partners to finalise negotiations on co-ordinating travel within the union.
It's referred to as the traffic light system.
There are currently just four countries, Cyprus, Finland, Latvia and Liechtenstein, that people can travel to without having to restrict their movements when they return.
The current green list will expire on Sunday night.
Taxis:
Taxi drivers are earning around 500 euro less a week compared to before the pandemic.
This is the message being highlighted by a number of taxi groups outside the Dáil this afternoon who are calling for more support.
They want a financial package and interest free loans.
Chairperson of Tiomanai Tacsai na hEireann, David McGuinness, says the industry has been decimated:
Entertainment:
Singer Roisin Murphy says she's very worried about the impact the coronavirus outbreak is going to have on nightlife in the UK.
The Irish star rose to fame in the 1990s with Moloko before going solo.
She says she's concerned young people won't have the same opportunities she did:
Brazil:
Brazil has recorded five million cases of Covid-19.
More than 148-thousand people have died with the disease, meaning the country has the second highest number of deaths - after the US.
Public health experts say people are ignoring social distancing precautions and there's a danger of a second wave.
Northern Ireland:
New restrictions are expected to be introduced in the North today, after a sharp rise in Covid-19 cases.
828 infections were confirmed in the region yesterday, and over 4,400 in the past week.
Stormont's executive will meet today to discuss further restrictions, after local measures took effect in Strabane and Derry on Monday.
Monaghan GP Illona Duffy says the whole of the North should have similar restrictions to the Republic:
UK inquiry:
MPs in the UK have launched an inquiry into their Government's response to the Covid-19 pandemic.
Two committees will team up to look at how effective any action taken was, and to consider the advice ministers received from experts.
Witnesses will also go into the impact of the disease on the social care sector as well as on people from black, Asian and minority ethnic backgrounds.
Meat factories:
The number of new cases of Covid-19 in meat processing factories doubled last week.
According to the Health Protection Surveillance Centre, there were 31 new infections, compared to 15 the week before.
There have now been over 1,600 cases in meat plants since the pandemic began.
Sinn Féin's agriculture spokesperson, Matt Carthy, says more needs to be done to tackle the problem:
Displaying no symptoms:
It's been suggested the vast majority of people who test positive for Covid-19 don't have any key symptoms on the day.
Research in the UK has found 86 percent didn't have a cough, temperature or loss of taste or smell.
The analysis looked at data from over 36-thousand people between April and the end of June.
Nursing homes:
There are five nursing homes across the country with 20 or more Covid-19 cases.
Concerns are being raised about the disease reentering the settings, after almost half of deaths linked to the disease happened in the facilities in the first wave.
According to the latest HPSC report there are currently 31 open clusters in nursing homes.
Chief Executive of the Senior Citizen's Parliament is Mairead Hayes - she says there needs to be rapid testing to ensure nobody brings the illness inside the centres:
Dr. Tony Holohan and the government:
The Chief Medical Officer says he spoke to the Health Minister both before and after NPHET met on Sunday.
Public health officials were criticised for their recommendation to move the country to level 5, a measure that was described as coming "out of the blue".
The CMO says he and the Tánaiste Leo Varadkar have cleared the air after he said the recommendation had not been thought through and caught Government by surprise.
However, Dr. Tony Holohan says he spoke to Minister Stephen Donnelly before NPHET met at 12pm:
Saving Christmas:
Christmas can be saved if the right measures are taken, according to public health officials.
NPHET is warning that cases of Covid-19 could exceed 1,000 a day in a matter of weeks and says we are now in a period of exponential growth.
611 cases were confirmed yesterday, along with 5 deaths.
Public health officials will meet again today and say they are deeply concerned by the rate of transmission since they last met on Sunday.
Chairman of the NPHET Modelling Advisory Group, Philip Nolan, outlines the prediction he made just three weeks ago:
Latest figures:
There have been 5 additional deaths from Covid 19 and 611 confirmed cases.
218 cases in Dublin, 63 in Cork, 60 in Donegal, 35 in Galway, 31 in Kildare and the remaining 204 are located across 21 counties.
50 percent are associated with outbreaks or close contacts of a confirmed case, while 83 are community transmission.
There is now a total of 39,584 confirmed cases of COVID-19 in Ireland.
Chief Medical Officer Dr Tony Holohan says COVID-19 is spreading in our community in a very worrying manner and we have to break these chains of transmission.
The Department has not release any daily figures for Laois, Offaly or Westmeath at its press conference yesterday evening.
According to their latest figures, which were measured at midnight on Monday 5 October, 509 people in Laois have been diagnosed with the illness since March, while Offaly's total is 778 cases, and Westmeath has had 815 confirmed cases.