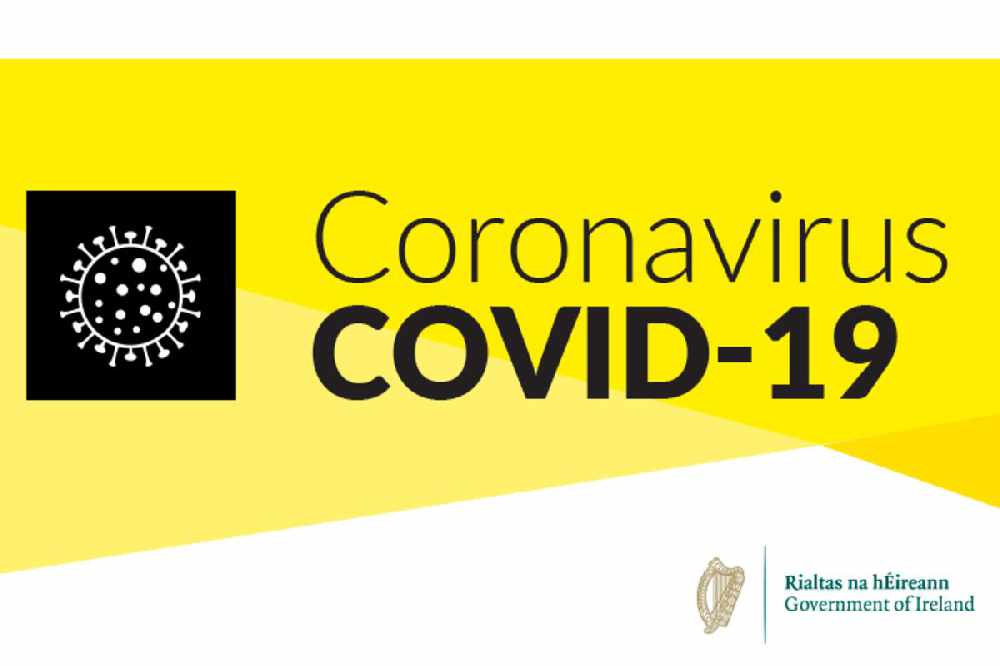 National news updates on Tuesday 10th November.
Latest figures:
The Health Protection Surveillance Centre has today been notified of 16 additional deaths related to COVID-19. Of the deaths reported today, 14 occurred in November, 1 in October and 1 remains under investigation.
There has been a total of 1,963* COVID-19 related deaths in Ireland.
As of midnight Monday 9th November, the HPSC has been notified of 270 confirmed cases of COVID-19. There is now a total of 65,889** confirmed cases of COVID-19 in Ireland.
Of the cases notified today;
123 are men / 147 are women

56% are under 45 years of age

The median age is 42 years old

82 in Dublin, 21 in Donegal, 18 in Roscommon, 17 in Limerick, 17 in Tipperary and the remaining 115 cases are spread across 20 other counties.
As of 2pm today, 282 COVID-19 patients are hospitalised, of which 40 are in ICU. 21 additional hospitalisations in the past 24 hours.
Dr Tony Holohan, Chief Medical Officer, Department of Health, said: "The significant improvement in the profile of the disease is encouraging: the 14-day incidence of 152 cases per 100,000 is down by 51% compared to the previous two weeks.
"To maintain this positive trajectory, we need to remain vigilant to the highly infectious nature of this virus, which can easily spread from person to person through close contact and by social mixing. Our individual everyday choices to stay at home and keep our contacts to a minimum are vital to driving down the spread of COVID-19."
The COVID-19 Dashboard provides up-to-date information on the key indicators of COVID-19 in the community.
*Validation of data at the HPSC has resulted in the denotification of 1 death. The figure of 1,963 deaths reflects this.
**Validation of data at the HPSC has resulted in the denotification of 40 confirmed cases. The figure of 65,889 confirmed cases reflects this.
Today's cases, 14-day incidence rate per 100,000 population and new cases in last 14 days (as of midnight 09 November 2020) (incidence rate based on Census 2016 county population)
County

Today's cases

(to midnight 09NOV2020)

14-Day incidence rate per 100,000 population

(27OCT2020 to 09NOV2020)

New Cases during last 14 days

(27OCT2020 to 09NOV2020)

IRELAND

270

151.5

7,212

Donegal

21

284.6

453

Limerick

17

209.3

408

Meath

14

203.0

396

Roscommon

18

173.5

112

Westmeath

<5

171.2

152

Dublin

82

162.6

2,191

Cork

8

159.9

868

Louth

12

155.2

200

Sligo

<5

152.6

100

Laois

7

152.3

129

Longford

<5

149.2

61

Mayo

<5

147.9

193

Kerry

<5

141.5

209

Cavan

6

140.5

107

Clare

7

132.1

157

Kilkenny

8

131.0

130

Carlow

<5

130.0

74

Waterford

11

130.0

151

Monaghan

<5

125.4

77

Tipperary

17

124.1

198

Kildare

12

116.0

258

Galway

<5

108.9

281

Offaly

<5

106.5

83

Wicklow

<5

77.2

110

Wexford

<5

68.1

102

Leitrim

<5

37.4

12
Contact Tracing:
The first case of community transmission of Covid-19 in Ireland had 780 contacts.
The person was diagnosed at Cork University Hospital and first presented with symptoms five days before the country registered its first case in Dublin.
The Irish Examiner reports the patient had 780 contacts including family, healthcare workers, other patients and social contacts.
Public Health say all of the person's contacts were made aware.
Leaving Cert:
The Department of Education will tell TD's and Senators later that it's 'determined' to see the conventional Leaving Cert exams go ahead in 2021.
Assistant Secretary General, Dalton Tattan, will go before the Education Committee to discuss the plan and give updates on the calculated grades process.
It comes as the postponed Leaving Cert is set to go ahead next week, with 2,800 students to sit the written exams in 600 schools and other settings.
President of the Teachers Union of Ireland, Martin Marjoram, says it's important schools are kept informed with what's happening regarding next years exams:
Northern Ireland:
The Northern Ireland Executive is to resume talks later on whether Covid-19 restrictions should be extended.
A meeting was adjourned last night after no breakthrough was made.
A four-week circuit-break lockdown which closed the majority of the North's hospitality sector is due to end on Thursday.
Hospitals there are still under pressure with patients who have contracted the virus.
Vaccine:
Health officials say it's still early days in the development of a Covid 19 vaccine - but that the latest news is positive.
Initial results show a Pfizer vaccine can prevent more than 90 percent of people getting the virus.
The company's now expected to apply for emergency approval for the vaccine later this month.
Dr Cillian de Gascun, from the National Virus Reference Laboratory, says more concrete data is needed to back up the claims:
Holohan:
The Chief Medical Officer says there's "nothing inevitable" about a third wave of Covid-19 after Christmas.
New guidelines on how people can socialise over the festive season, while keeping the virus at low levels, is currently being drawn up by NPHET.
There was less than five new casses in each of the three midlands counties yesterday, while the estimated 14 day incidence nationally has fallen to 161 per 100 thousand.
The current Level 5 measures are due to expire on December 1st, with fears over another spike in cases when restrictions are relaxed.
Dr Tony Holohan says the lower the cases are in the run-up to Christmas, the better: