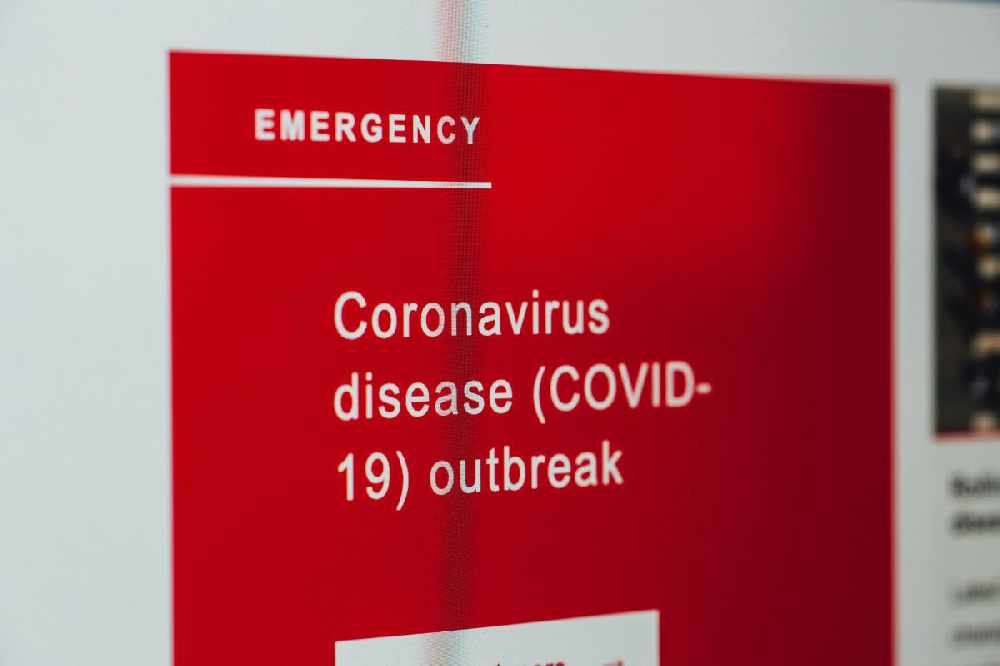 National news on Tuesday 13th October.
Latest figures:
The Health Protection Surveillance Centre has today been notified of 3 additional deaths related to COVID-19.
There has been a total of 1,830 COVID-19 related deaths in Ireland.
As of midnight Monday 12th October the HPSC has been notified of 811 confirmed cases of COVID-19. There is now a total of 44,159* confirmed cases of COVID-19 in Ireland.
Of the cases notified today;
415 are men / 396 are women

70% are under 45 years of age

The median age is 30 years old

190 in Dublin, 141 in Cork, 62 in Wexford, 51 in Kerry, 50 in Clare and
the remaining 317 cases are spread across all remaining counties.
As of 2pm today 234 COVID-19 patients are hospitalised, of which 32 are in ICU. 22 additional hospitalisations in the past 24 hours.
Dr. Tony Holohan, Chief Medical Officer, Department of Health said; "We have widespread community transmission in the country. The spread of COVID-19 is a whole population issue, which is why we're appealing to every single individual, every single family, household, organisation, workplace, to act on public health advice. You are the frontline defence against this disease."
Dr. Ronan Glynn, Deputy Chief Medical Officer, Department of Health said; "If we see community transmission patterns continuing to grow, we're going to see more vulnerable groups being infected and the result of that, unfortunately will be further hospitalisations and deaths. Limiting your contacts, avoiding crowds and following basic public health measures will ultimately save lives."
The COVID-19 Dashboard provides up-to-date information on the key indicators of COVID-19 in the community.
*Validation of data at the HPSC has resulted in the denotification of 3 confirmed cases. The figure of 44,159 confirmed cases reflects this.
Today's cases, 14-day incidence rate per 100,000 population and new cases in last 14 days (as of midnight 12 October 2020) (incidence rate based on Census 2016 county population)
County

Today's Cases

(to midnight 12/10/20)

14-Day incidence rate per 100,000 population

(14 days to midnight 12/10/20)

New Cases during last 14 days

(14 days to midnight 12/10/20)

NATIONAL

811

177.2

8,436

Cavan

22

412.2

314

Donegal

23

354.9

565

Monaghan

<5

312.8

192

Clare

50

303.0

360

Meath

36

213.8

417

Cork

141

199.1

1,081

Longford

5

195.7

80

Sligo

8

187.7

123

Limerick

39

183.2

357

Roscommon

<5

182.8

118

Dublin

190

180.9

2,438

Kildare

41

168.1

374

Galway

39

165.5

427

Wexford

62

160.3

240

Westmeath

13

158.8

141

Offaly

8

146.2

114

Kerry

51

144.9

215

Laois

<5

139.3

118

Leitrim

<5

137.3

44

Louth

<5

114.8

148

Kilkenny

15

97.8

97

Wicklow

15

92.0

131

Mayo

9

80.5

105

Tipperary

15

77.7

124

Carlow

6

75.5

43

Waterford

7

66.3

77
Restrictions:
The National Public Health Emergency Team will assess whether level 3 is working or not on Thursday.
There's been just under 8,000 cases in the last two weeks, and the 14 day incidence rate is now 167 per 100 thousand people, a rise of over 40 percent in the past week.
Dublin, which has been under level three restrictions longer than any other county, had shown some signs of stablising, but cases have started to grow again.
Chief Medical Officer Dr Tony Holohan says NPHET would like to see some encouraging signs before they meet in two days time:
The country's top health officials are considering whether masks should be used outdoors.
Dr Ronan Glynn, the deputy chief medical officer, says it's something NPHET is weighing up:
Students:
Students can forget about a full return to on-campus learning, according to a leading international expert.
The move to online education will be one of a number discussed at a learning technologies event in Trinity College in Dublin today.
Thousands of students have had their studies moved from lecture halls to online due to Covid-19.
Professor Gilly Salmon, says going back to the way things were isn't likely:
Gym:
Gym owners are calling for their businesses to be deemed essential in the event of stricter Covid-19 restrictions.
A group has formed to lobby the Government, saying they believe they can continue to open with strict social distancing and good cleaning routines in place.
They argue that as going to the gym is good for people's health and wellbeing, the businesses should be allowed continue.
Golfgate:
The hotel at the centre of the golfgate scandal has had its alcohol licence renewed.
Two garda investigations are ongoing into what happened at the Oireachtas golf society dinner in August.
81 people attended the event with a partition placed in the centre of the room - when there was a cap of 50 people at indoor gatherings.
The Irish Examiner reports the Station House Hotel in Clifden will be allowed to continue trading until September 2021.
Disney:
Disney is reorganising itself to focus even more on streaming - as cinemas around the world struggle with Covid-19 rules.
It's setting up three departments that'll focus on making content for its online platforms - including Disney Plus, ESPN Plus, and Hulu.
The studio is planning to release the upcoming Pixar film "Soul" online at Christmas time.
International travel:
Irish Ministers will attend an EU meeting in Luxembourg today to discuss the new traffic light system for international travel.
The EU's General Affairs Council will also discuss the negotiations with the UK on a trade agreement.
Ireland has agreed to sign up to the traffic light system, which will allow more unrest