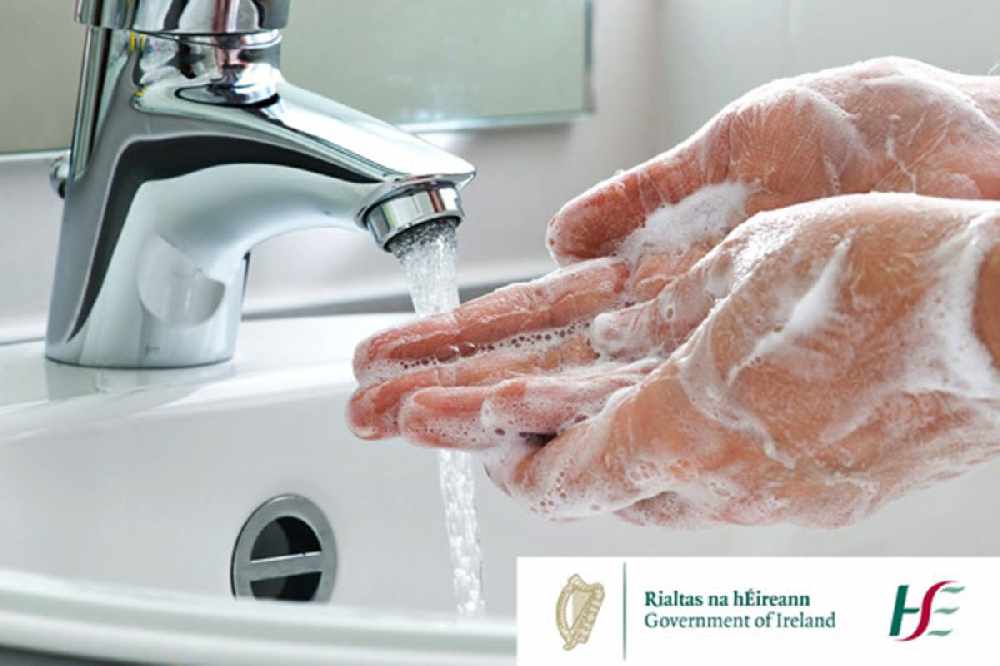 National News 14th July 2020.
Latest figures:
There have been no new deaths reported to the Health Protection Surveillance Centre (HPSC) today.
There has been a total of 1,746 COVID-19 related deaths in Ireland.
As of midnight Monday 13th July, the HPSC has been notified of 32 confirmed cases of COVID-19. There is now a total of 25,670 confirmed cases of COVID-19 in Ireland.
No new cases have been confirmed in the midlands.
The total remains at 1,427 - 676 in Westmeath, 486 in Offaly and 265 in Laois.
The HSE is working to identify any contacts the patients may have had to provide them with information and advice to prevent further spread.
As of midnight Monday 13th July, 523,277 tests have been carried out. Over the past week, 49,264 tests were carried out. 157 tests were positive, giving a positivity rate of 0.3%.
Dr. Ronan Glynn, Acting Chief Medical Officer, Department of Health, said; "Knowing the symptoms of COVID-19 and making contact with your GP immediately is a crucial component to us identifying and containing this disease.
"Symptoms associated with COVID-19 can be similar to other common ailments. I would urge anyone experiencing symptoms to assume it is COVID-19, in the first instance, until a GP or test tells you otherwise.
"Keep informed on symptoms and updates on COVID-19 in the community using reputable sites such as hse.ie and gov.ie/health."
The COVID-19 Dashboard provides up-to-date information on the key indicators of COVID-19 in the community.
Parental leave:
Parents who've had a child since November last year could be entitled to an extra three weeks leave next year.
Yesterday the Cabinet agreed to look at extending parent's leave from two weeks to five.
Children's Minister Roderic O'Gorman said it will be part of Budget 2021 in October.
However, the National Women's Council has criticised the proposal saying it doesn't go far enough to meet the needs of new mothers in the Covid-19 pandemic.
Worldwide Figures:
The total number of cases of Covid-19 across the world has passed the 13 million mark.
More than 570,000 people have now died of the virus.
A record 230,000 cases were recorded on Sunday - but the World Health Organisation says 80 per cent were in just 10 countries.
Buses:
The National Transport Authority says it wants to increase the capacity on buses, trains and trams now more people are wearing face coverings.
Since yesterday, passengers face jail time if they don't mask up without a valid excuse.
Officials say compliance with the rules now stands at around 90 per cent after much lower levels in recent weeks.
Anne Graham, chief executive of the National Transport Authority, says the capacity is badly needed with people going back to work:
NPHET:
The full reopening of pubs, and how to limit the number of tourists travelling into this country, will be discussed by public health officials later.
The National Public Health Emergency Team meets this morning, with all licensed premises due to be allowed reopen next Monday, under Phase 4.
No new Covid-19 deaths have been recorded, while 11 new cases have been confirmed.
Acting Chief Medical Officer Ronan Glynn says it's too early to say if pubs will be given the go-ahead to reopen next week:
Covid payment:
The government has refused to rule out a cut to the pandemic unemployment payment.
The current 350 euro payment is due to expire on August 10th.
However, Ministers have said they don't want a cliff edge situation for people where it ceases to exist.
But Public Expenditure Minister Michael McGrath wouldn't say whether the rate may be lowered:
Mental Health:
A third of mental health services in Ireland have had confirmed cases of Covid-19.
The Mental Health Commission has looked into 181 residential facilities - and 56 had coronavirus cases among patients or staff.
The watchdog will tell the Oireachtas Covid-19 committee today that 17 service-users have died of the virus.
It will say the pandemic has highlighted shortcomings in facilities - some of which are dirty and in disrepair.
John Farrelly, from the commission, says other issues were also identified:
Flights:
The Department of Foreign Affairs chartered three planes to fly Irish people home during the Covid-19 pandemic – at a cost of nearly 900,000 euro.
According to freedom of information files, 256 people were brought home to Ireland from Peru, India and Nigeria.
The department has helped more than 8,000 people to return to Ireland during the pandemic, with over a quarter coming from Australia or New Zealand.
They were flown on commercial flights where possible, or flights chartered by the EU and other partners.
But because of 'exceptional circumstances', the department chartered three planes themselves.
93 people were flown back from Peru on March 29th, 68 from India on April 4th, and 95 from Nigeria on May 11th – with the total cost being almost 890,000 euro.
The department says these flights were partially co-financed by the EU, other European citizens also flew on them and all passengers are required to pay a contribution towards the cost of the flights.
The department also made a special arrangement with a commercial airline to fly 166 Irish people home from Perth in Australia – at a cost of 389,000 euro - but passengers also paid a fee
Taoiseach:
Simon Coveney has defended the Taoiseach's decision to travel to Brussels this week for the EU Council Summit.
Micheál Martin will visit the Belgian city to discuss the EU's funding and budgets on Friday and Saturday.
He has yet to confirm whether he will self isolate on returning - though as an essential worker it's expected he will be exempt from the rules.
Foreign Affairs Minister Simon Coveney has said it's an essential trip for the Taoiseach:
Latest Figures:
No new cases have been confirmed in the midlands, which leaves the total at 1,427.
676 in Westmeath, 486 in Offaly and 265 in Laois.