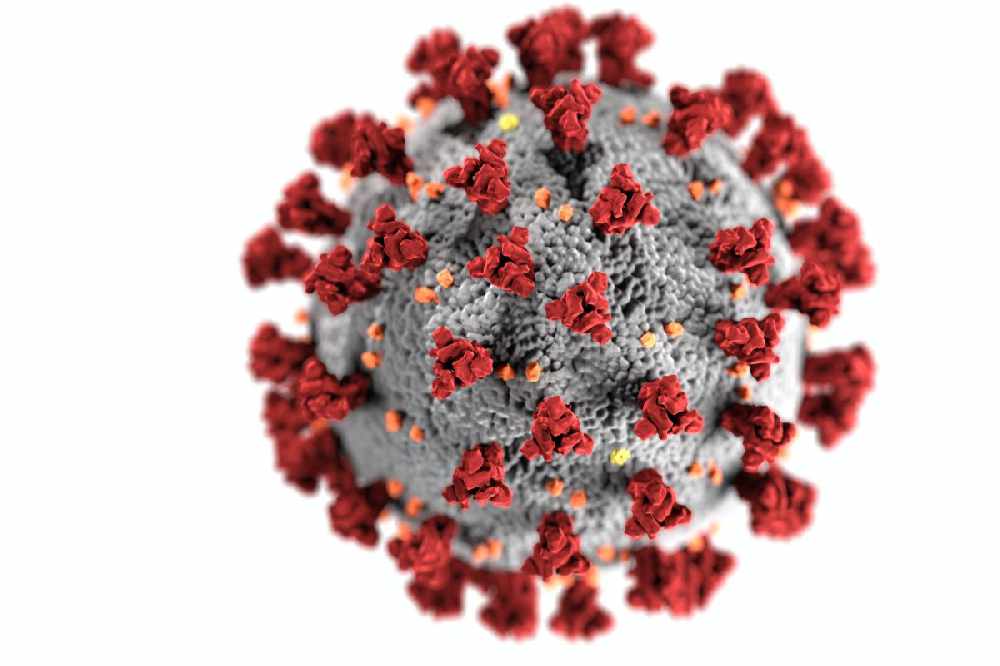 National news updates on Tuesday 22nd September.
Latest figures:
There have been no new deaths reported to the Health Protection Surveillance Centre today.
There has now been a total of 1,792 COVID-19 related deaths in Ireland.
As of midnight Monday, 21 September, the HPSC has been notified of 334 confirmed cases of COVID-19. There is now a total of 33,444* confirmed cases of COVID-19 in Ireland.
Of the cases notified today;
· 158 are men / 175 are women
· 72% are under 45 years of age
· 53% are confirmed to be associated with outbreaks or are close contacts of a confirmed case
· 55 cases have been identified as community transmission
· 174 cases are in Dublin, 34 in Cork, 30 in Kildare, 18 in Donegal, 10 in Galway, 10 in Louth, 6 in Clare, 6 in Mayo, 6 in Meath, 6 in Roscommon, 6 in Waterford, 5 in Limerick, with the remaining 23 spread across 11 counties.
The HSE is working to identify any contacts the patients may have had to provide them with information and advice to prevent further spread.
The COVID-19 Dashboard provides up-to-date information on the key indicators of COVID-19 in the community.
Dr. Ronan Glynn, Acting Chief Medical Officer, Department of Health, said: "Despite accounting for just a quarter of the population, people aged 15 – 34 years of age account for 40% of COVID-19 cases in the past two months. This is not surprising as they are more likely to be moving about in the community, going to school, higher education or work, and keeping our economy and key services going.
"For teenagers and people in their 20s and 30s in particular, I know that what has been, and is being asked of you again is extraordinary. This pandemic has impacted on your education, your employment, your relationships and your social lives. The vast majority have done the right thing – have heeded public health advice and kept themselves and their families safe.
"But the disease is continuing to spread disproportionately among younger people at present. And so, I am asking you to stick with this and continue to follow the public health advice.
"Be a role model for others. Limit the number of people you meet, maintain 2m physical distance, wear a face covering, wash your hands well and often. Together, every safe behaviour counts."
Laois has had 433 confirmed cases of the illness, 695 people in Offaly have tested positive for the virus with Westmeath's total is 742. These figures are measured at midnight on Sunday 20 September.
New Restrictions:
The British Prime Minister Boris Johnson's announced a series of new restrictions to stop the spread of coronavirus in England.
Retail workers, waiters and taxi drivers will have to wear face masks, while anyone who can work from home is being encouraged to do so.
Plans for supporters to return to professional sports events from next month are also being delayed.
Speaking in the Commons, the UK leader said now is the time to act.
Fresh concerns:
There are fresh concerns for Louth, Donegal and Waterford as their incidence rates of COVID-19 cases per 100 thousand population continue to rise.
Louth has now registered a rate of 101.9 as of midnight last night, while Donegal has risen sharply from 72.9 on Friday to 96.7.
Waterford's rates went from 85.2 to 93.8 in the same period.
Chief Clinical Officer with the HSE Colm Henry admits they are worried about community transmission:
Public concern:
47 per cent of the Irish population think the worst of the Covid-19 pandemic is ahead of us.
According to the Department of Health, which commissioned the survey, that's the highest level since April.
Monaghan GP Illona Duffy says there's been a big increase in suspected cases since children went back to school.
But she says that's beginning to level off for many GPs:
British curfew:
The British Prime Minister's going to announce a 10pm curfew on pubs, bars and restaurants across England from Thursday.
Boris Johnson will outline national restrictions as part of his plan to tackle the spread of Covid-19.
More targeted measures now apply to large areas of the North West, Midlands and West Yorkshire.
England's chief medical officer, Professor Chris Whitty, says people need to stick to the rules ahead of the winter:
Restaurants:
Restaurants say they need 72-hours notice before any Covid-19 restrictions can be brought in.
Businesses in Dublin were given six hours notice on Friday before the county was moved to Level 3 with a ban on indoor dining.
Thousands of euro worth of stock went to waste due to the speed of the restrictions being imposed.
Restaurants Association of Ireland CEO, Adrian Cummins says these companies can't be punished unfairly:
Northern Ireland:
People won't be allowed inside another home in Northern Ireland from 6pm this evening.
The Stormont Executive has announced new restrictions to deal with the spread of Covid-19.
Outdoor visits in gardens are allowed - however it can only involve six people from two households.
Deputy First Minister Michelle O'Neill outlines the exceptions: