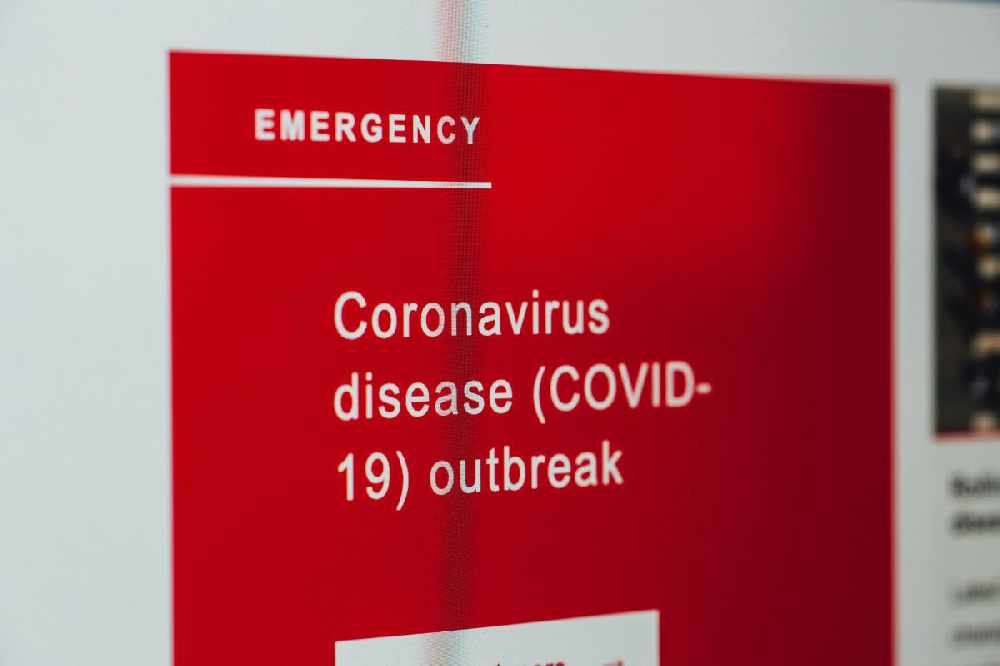 National news updates on Tuesday 28th July.
Latest figures:
There have been no new deaths reported to the Health Protection Surveillance Centre today.
There has now been a total of 1,764 COVID-19 related deaths in Ireland.
As of midnight Monday 27th July, the HPSC has been notified of 40 confirmed cases of COVID-19. There is now a total of 25,929 confirmed cases of COVID-19 in Ireland.
No new cases have been identified in the midlands.
The total for the region is 1,432 - 677 recorded cases in Westmeath to date, 487 in Offaly, and 268 in Laois.
The HSE is working to identify any contacts the patients may have had to provide them with information and advice to prevent further spread.
Dr Ronan Glynn, Acting Chief Medical Officer, Department of Health, said; "Today's cases are spread across a range of different settings and age groups. 75% of cases are under 45 years of age, with a median age of 33 years. At least half of today's cases were known close contacts of other confirmed cases.
"It remains vital that if a person is concerned that they have been in contact with a confirmed case or is experiencing symptoms associated with COVID-19, that they isolate and come forward for testing without delay."
The COVID-19 Dashboard provides up-to-date information on the key indicators of COVID-19 in the community.
*Validation of data at the HPSC has resulted in the denotification of 3 confirmed cases. The figure of 25,929 reflects this.
Worldwide:
A review of the Covid-19 pandemic as a 'global health emergency' will take place later this week.
The World Health Organisation upgraded it to that level on January 30th.
Since then, the total number of cases of coronavirus has risen to nearly 16.5 million and the death toll now stands at 654,000.
WHO director-general Tedros Ghebreyesus says this is the sixth global health emergency - and easily the worst:
Air Travel:
Representatives from Ryanair, Aer Lingus, the DAA and the Shannon Group will appear before the Oireachtas Special Committee on Covid-19 Response later.
TDs will speak about the impact the pandemic has had on the aviation and tourism sectors in Ireland, as well as discussing potential solutions.
Potential health screenings for passengers, the travel green list and solutions to protect jobs are expected to come up too.
Chairman Michael McNamara says there may be some questions about data protection too:
Housing:
The Dáil will debate a bill to extend the rent freeze and eviction ban for certain people until 2021 today.
The overall ban that was brought in during COVID will be lifted.
However, it will remain in place for anyone who has lost their job, had their wages reduced or is on a government pandemic payment including the wage subsidy scheme.
People on housing assistance payment or rent allowance will also be exempt from rent increases and can't be evicted until next January.
Immunisation:
Parents are being urged to make sure their children complete their vaccination programmes.
School immunisation schedules for infectious diseases like measles, meningitis and HPV were paused earlier this year due to Covid-19.
The Department of Health says it's now safe for children to finish getting their vaccines.
Its Chief Nursing Officer, Rachel Kenna is appealing to parents to bring their children for their shots:
Contraction:
Essential workers are more vulnerable to severe illness from coronavirus.
They include transport drivers and care workers in particular, along with security guards and agriculture workers.
The new ESRI study shows over 15 per cent of workers have a Covid-19 vulnerable chronic illness.
ESRI Research Officer, Brendan Walsh says employees who are most at risk like housekeepers need to be protected:
Vaccine:
Public health officials say there are positive signs emerging from Covid-19 vaccine trials around the world.
Ireland will be part of a European block when buying vaccines, once they become available.
Latest figures show no further deaths have been recorded, meaning the death toll remains at 1,764, while 11 new cases have been confirmed.
No new cases have been confirmed in the midlands - leaving the total for the region at 1,432.
Acting Chief Medical Officer, Dr. Ronan Glynn, says there's a lot of work going into making sure Ireland is able to purchase the vaccines:
Local figures:
No new cases have been confirmed in the midlands - leaving the total for the region at 1,432.
677 people have contracted the virus in Westmeath to date, 487 in Offaly, and 268 in Laois.