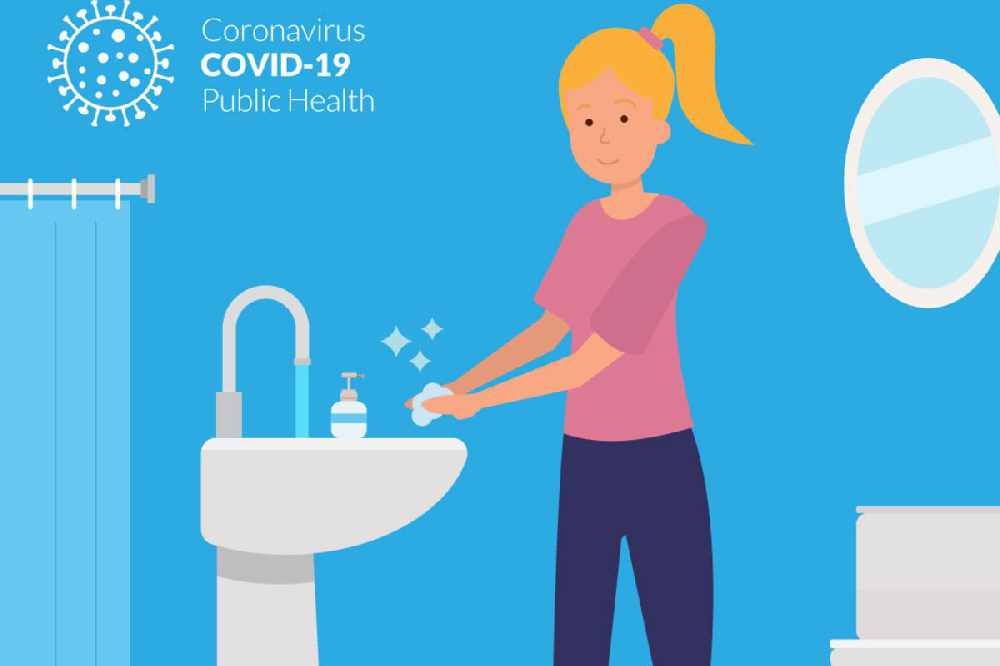 National news updates on Tuesday 3rd November.
The Health Protection Surveillance Centre has today been notified of 5 additional deaths related to COVID-19.
There has been a total of 1,922 COVID-19 related deaths in Ireland.
As of midnight Monday 2nd November, the HPSC has been notified of 322 confirmed cases of COVID-19. There is now a total of 63,048* confirmed cases of COVID-19 in Ireland.
Of the cases notified today;
156 are men / 166 are women
64% are under 45 years of age
The median age is 37 years old
96 in Dublin, 35 in Meath, 23 in Cork, 17 in Louth, 16 in Waterford and the remaining 135 cases are spread across 18 other counties.
As of 2pm today 296 COVID-19 patients are hospitalised, of which 42 are in ICU. 14 additional hospitalisations in the past 24 hours.
Dr. Tony Holohan, Chief Medical Officer, Department of Health said; "Due to the efforts of people across Ireland, we are seeing improvements with COVID-19. However, we must remember that maintaining this downward trend is now the most crucial thing. The value of our progress depends on continuing the safe behaviour that got us to this position. I urge everyone to keep it up, to ensure these initial trends continue."
The COVID-19 Dashboard provides up-to-date information on the key indicators of COVID-19 in the community.
ENDS//
*Validation of data at the HPSC led to the denotification of 24 confirmed cases. The figure of 63,048 confirmed cases reflects this.
County

Today's cases

(to midnight 02NOV2020)

14-Day incidence rate per 100,000 population

(20OCT2020 to 02NOV2020)

New Cases during last 14 days

(20OCT2020 to 02NOV2020)

IRELAND

322

228.0

10,855

Cavan

12

475.2

362

Meath

35

380.4

742

Westmeath

8

306.4

272

Donegal

15

305.9

487

Sligo

8

302.1

198

Cork

23

259.7

1,410

Galway

5

256.9

663

Louth

17

256.8

331

Carlow

<5

252.9

144

Roscommon

5

229.3

148

Limerick

6

228.3

445

Monaghan

8

221.5

136

Dublin

96

219.5

2,957

Mayo

7

214.5

280

Kildare

15

210.8

469

Waterford

16

196.3

228

Longford

<5

195.7

80

Laois

8

194.8

165

Clare

<5

190.2

226

Kerry

7

186.2

275

Wexford

5

140.3

210

Offaly

<5

136.0

106

Kilkenny

8

134.0

133

Tipperary

12

131.0

209

Wicklow

<5

106.7

152

Leitrim

<5

84.3

27
Entertainment sector:
Damon Albarn says the Covid-19 outbreak is "a medical emergency but an existential one as well".
The Blur frontman would usually have been touring this year to promote the new album from his band Gorillaz.
He says it's a tough time for the music industry - which so many people depend on to help raise their spirits:
UK:
The UK Prime Minister is insisting the national lockdown in England will be lifted on December 1st.
Yesterday Boris Johnson apologised to those affected as businesses get ready to shut their doors for four weeks from Thursday.
Carolyn Fairbanks from British business group CBI says there needs to be more clarity on further lockdowns there:
Cases of #COVID19 are coming down, but we still need to keep our guard up. Please take the extra step, not to have visitors in your home or garden, except for essential family reasons, and help slow the spread. Thank you for all you are doing #HoldFirm #StaySafe pic.twitter.com/4LvjBZdHY9

— HSE Ireland (@HSELive) November 2, 2020
Air travel:
The Chief Medical Officer will be before the Transport Committee later as questions remain around people coming home for Christmas from overseas.
Dr Tony Holohan will face questions on travel advice, testing at airports and the new European traffic light system.
Fine Gael TD and Committee Chair, Kieran O'Donnell, says it's important people can travel at Christmas:
Liverpool:
The entire population of Liverpool will be offered a Covid-19 test as UK health officials launch a pilot "whole city" screening programme.
The city's been under Tier 3 restrictions for nearly three weeks, and has one of the highest coronavirus rates in England.
The British Army is being drafted in to support NHS workers, who'll use hundreds of thousands of new rapid test kits.
The mass testing tactic has already been used to deal with outbreaks in Chinese cities this autumn.
Restaurant sector:
Garda powers to make pubs and restaurants comply with Covid-19 restrictions could be extended until next June.
Justice Minister Helen McEntee will look for an approval on the extension at a meeting of Cabinet later.
The move is seen as necessary, as a clause in the current legislation means it could expire on November 9th.
President of the Vintners' Federation, Padraig Cribben, is concern about the length of the extension being sought:
School testing:
School staff and students are going to have their Covid 19 test results fast-tracked under new plans.
Laboratories will "red flag" swabs linked to schools following union calls for faster testing and tracing.
Deputy Chief Medical Officer Heather Burns says putting more resources into keeping schools safe is necessary:
No early lifting of restrictions:
The Chief Medical Officer says he doesn't anticipate any easing of Level 5 Covid-19 restrictions earlier than planned.
There's been a fall in the number of new cases in most parts of the country, with the 14-day incidence now estimated to be at 248 per 100-thousand.
But health officials have raised concerns over the "stubbornly" high levels of Covid-19 in Dublin.
Dr. Tony Holohan doesn't think lifting some lockdown measures before December 1st is currently an option: