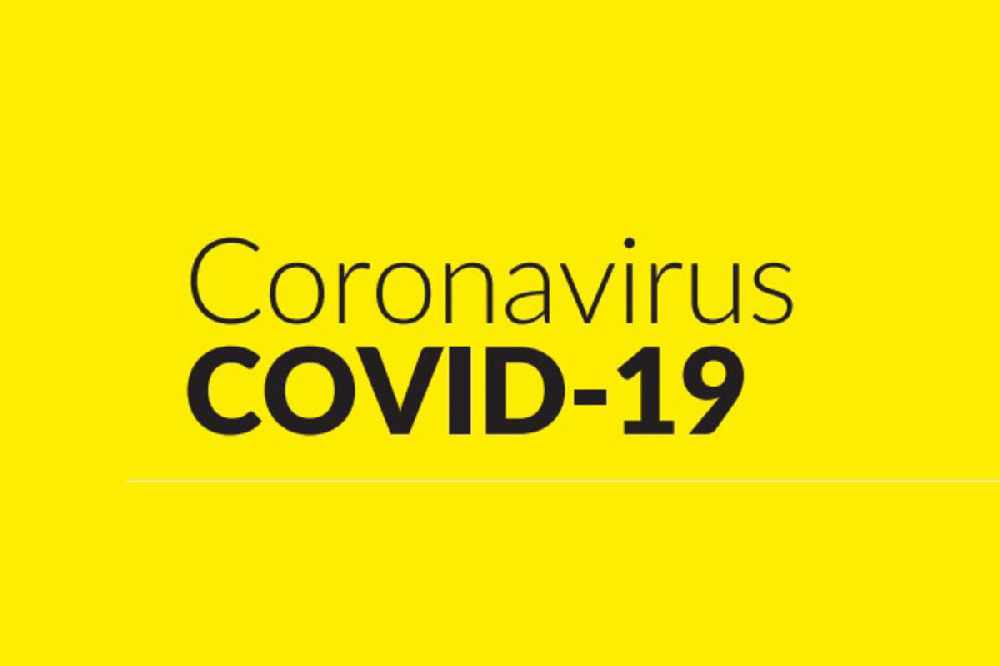 National news updates on Wednesday November 11th.
Latest figures:
The Health Protection Surveillance Centre has today been notified of 2 additional deaths related to COVID-19. Of the deaths reported today, 1 occurred in October and 1 remains under investigation.
There has been a total of 1,965 COVID-19 related deaths in Ireland.
As of midnight Tuesday 10th November, the HPSC has been notified of 362 confirmed cases of COVID-19. There is now a total of 66,247* confirmed cases of COVID-19 in Ireland.
(*Validation of data at the HPSC has resulted in the denotification of 4 confirmed cases. The figure of 66,247 confirmed cases reflects this.)
Of the cases notified today:
187 are men / 174 are women

55% are under 45 years of age

The median age is 41 years old

90 in Dublin, 48 in Donegal, 34 in Limerick, 29 in Louth, 24 in Cork and the remaining 137 cases are spread across 21 other counties.
As of 2pm today, 280 COVID-19 patients are hospitalised, of which 38 are in ICU. 21 additional hospitalisations in the past 24 hours.
Dr Tony Holohan, Chief Medical Officer, Department of Health, said: "The profile of the disease is improving and, while this is a positive trend, it does not mean it is time to take a step back from our adherence to public health guidelines. I urge everyone to redouble their efforts, try and have fewer close contacts this week than you did last week, continue to social distance and follow the other vitally important public health guidelines."
"I also want to thank those who have self-isolated after receiving a positive COVID-19 test result; or having been identified as a close contact of a confirmed case. Self-isolating is a vital measure in our efforts to contain the spread of COVID-19 and it is essential that all those asked to self-isolate continue to do so."
The COVID-19 Dashboard provides up-to-date information on the key indicators of COVID-19 in the community.
Today's cases, 14-day incidence rate per 100,000 population and new cases in last 14 days (as of midnight 10 November 2020) (incidence rate based on Census 2016 county population)
County

Today's cases

(to midnight 10NOV2020)

14-Day incidence rate per 100,000 population

(28OCT2020 to 10NOV2020)

New Cases during last 14 days

(28OCT2020 to 10NOV2020)

IRELAND

362

145.0

6,904

Donegal

48

300.9

479

Limerick

34

201.1

392

Meath

11

172.3

336

Roscommon

<5

168.9

109

Westmeath

<5

162.2

144

Louth

29

157.5

203

Dublin

90

154.6

2,083

Sligo

5

154.1

101

Mayo

9

151.7

198

Laois

<5

147.6

125

Cork

24

146.1

793

Kerry

17

141.5

209

Longford

5

139.5

57

Waterford

11

136.0

158

Kilkenny

7

133.0

132

Cavan

<5

132.6

101

Monaghan

7

125.4

77

Clare

5

122.9

146

Tipperary

10

117.8

188

Carlow

<5

114.2

65

Offaly

11

112.9

88

Galway

11

108.1

279

Kildare

6

101.1

225

Wicklow

<5

71.6

101

Wexford

<5

67.5

101

Leitrim

<5

40.6

13
Vaccine:
A newly-established government taskforce has met for the first time to discuss the potential rollout of a Covid 19 vaccine.
It follows an announcement by Pfizer that it's jab is more than 90 per cent effective at preventing people becoming infected.
The European Commission signed a contract this morning to buy an initial 200 million doses, of which Ireland would get over 2 million.
HSE chief executive Paul Reid says a team's now working on plans in case the vaccine is approved:
France:
Christmas and New Year celebrations should be cancelled in France due to the spread of Covid-19, according to a hospital director there.
The country entered a second lockdown at the end of October - however schools remained open.
Over 400,000 people have died in France after contracting the virus since the pandemic began
Julien Lenglet, a hospital director in Paris said if normal celebrations in December are allowed to carry on, there may be a giant cluster of Covid-19 in January across the country.
Flu Vaccine:
600,000 doses of the flu vaccine can't be located.
The HSE has suspended distribution of the jab until they figure out what happened.
The HSE has sent a letter to doctors and pharmacists saying of the approximately 1.3 million vaccines administered to date, only 700 thousand have been recorded as administered according to the Irish Independent.
Doctors, nurses, pharmacisits have to log onto a system to explain why they've given the vaccine in order to be reimbursed.
As a result it's unclear what happened to the other 600 thousand vaccines.
The HSE said its pausing deliveries on more of the vaccines until more information can be ascertained.
The flu vaccine has been in extremely high demand this year because of the coronavirus pandemic.
Healthcare workers have been told to prioritise the vulnerable with any remaining stock.
Northern Ireland:
Stormont ministers have again failed to agree new Covid-19 restrictions for Northern Ireland.
It was the second night in a row the Executive broke up without agreement and will meet later this afternoon.
The proposals that would see a partial reopening of the hospitality sector.
The current four-week lockdown ends at midnight tomorrow.
Former UUP Leader Mike Nesbitt criticised the approach of the DUP and Sinn Fein in the Executive:
Airport Testing:
A private provider of Covid-19 testing is warning the capacity doesn't exist to test tens of thousands of people arriving home for Christmas.
The Government announced new travel rules for red listed European countries yesterday.
From midnight on November 29th, people will be allowed to move freely once they pass a Covid-19 test five days following their arrival.
Vida Care, which has a drive-through testing facility near Dublin Airport, says it will faIl to private companies to carry out the tests.
CEO Conor Kelly says the Government has failed to assess how they'll meet the surge in demand:
Defence Forces:
117 members of the Defence Forces have tested positive for Covid-19 since the pandemic began.
According to freedom of information figures, it represents almost 1.4 per cent of the organisation.
There are just over 8,500 members in the Defence Forces.
Dr Ray Walley, from the Irish Medical Organisation, says the number of coronavirus cases isn't surprising.
Vulnerable:
One in every six people who've died with Covid-19 here also had cancer.
Nearly 1,800 people have lost their lives in the Republic after testing positive for the virus.
93 per cent had an underlying health condition.
According to the HSE, 44 per cent had long-term heart disease.
CMO:
The Chief Medical Officer says he's encouraged by the country's 'positive trajectory' in the fight against Covid-19.
However Dr Tony Holohan has urged people to remain vigilant despite significant improvements in the profile of the disease.
The 14 day incidence rate of the virus is now at 152 per 100,000 - a reduction of more than half compared to the previous two weeks.
16 further deaths have been reported, while there has been 270 new cases.
&nbs