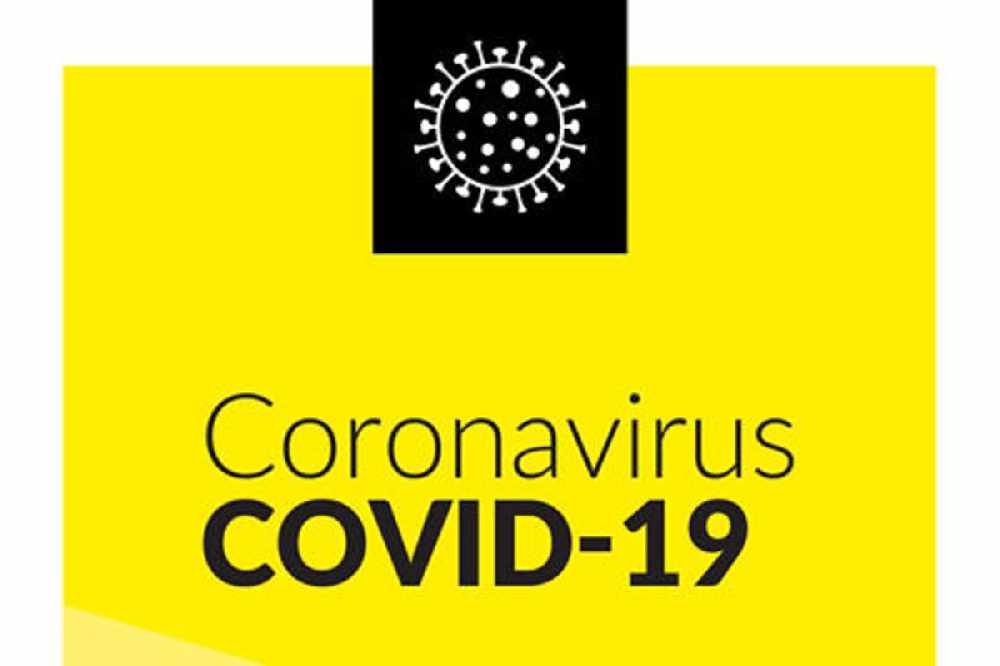 National news updates on Wednesday 14th April.
Latest Figures:
The Health Protection Surveillance Centre has today been notified of 12 additional deaths related to COVID-19.
Of the deaths reported today, 4 occurred in April, 2 occurred in March and 6 occurred in January.
The median age of those who died was 76 years and the age range was 42-91 years.
There has been a total of 4,812* COVID-19 related deaths in Ireland.
As of midnight, Tuesday 13th April, the HPSC has been notified of 431 confirmed cases of COVID-19.
There has now been a total of 242,105** confirmed cases of COVID-19 in Ireland.
Of the cases notified today:
204 are men / 226 are women
70% are under 45 years of age
The median age is 33 years old
160 in Dublin, 50 in Kildare, 34 in Donegal, 21 in Meath, 20 in Limerick and the remaining 146 cases are spread across 20 other counties***
As of 8am today, 192 COVID-19 patients are hospitalised, of which 49 are in ICU. 13 additional hospitalisations in the past 24 hours.
As of April 12th, 2021, 1,076,216 doses of COVID-19 vaccine have been administered in Ireland:
758,763 people have received their first dose
317,453 people have received their second dose
The COVID-19 Dashboard provides up-to-date information on the key indicators of COVID-19 in the community including daily data on Ireland's COVID-19 Vaccination Programme.
7-day incidence 58.8
5-day moving average 388

Inactivity:
People who are "consistently inactive" are at greater risk of Covid-19.
A study's found those who did less than 10 minutes of exercise a week were more likely to be admitted to hospital, or require intensive care treatment.
Researchers say only older people and those who've had an organ transplant were more at risk of death.
Confident about vaccine roll-out:
The Environment Minister is confident the vaccine timetable can remain on track despite the latest setbacks.
Health officials are meeting the Taoiseach this morning to discuss issues with the Johnson and Johnson and AstraZeneca vaccines.
There are concerns the latest developments over rare blood clots could delay the Government's plans to have 80 per cent of adults vaccinated by June.
But speaking on his way into Cabinet this morning, Eamon Ryan was confident things will remain on schedule:
Worst hit:
Self-employed people in Ireland lost more income last year than their counterparts in all other EU States.
An EU review has found that people working for themselves here saw their incomes fall during the pandemic by 12 per cent in 2020.
The figure compares to a loss of income of just over four per cent for average company employees.
Oxford study:
A University of Oxford study looking into mixing and matching Covid-19 vaccines will now include two additional jabs.
The trial - which launched with the Astrazeneca and Pfizer injections in the UK in February - will also look at the Moderna and Novavax vaccines.
People taking part will get one jab followed by a different one a few weeks later to see if it affects the immune response.
Professor Matthew Snape is the trial's chief investigator:
Further drop in hospital numbers:
The number of people with Covid-19 in public hospitals has dropped to its lowest level since December 12th.
There were 189 patients being treated in hospital last night, with 47 in intensive care.
Meanwhile, 358 new cases of the virus have been confirmed, along with 18 further deaths.
Seven of the deaths occurred this month.
The 14-day incidence rate of the disease per 100,000 people is 131, while the 5-day moving average of new cases now stands at 396.

Mandatory hotel quarantine:
The Health Minister's being accused of mismanaging the country's mandatory hotel quarantine system.
It follows the announcement the booking system has been 'paused' as there aren't enough available rooms to meet demand.
59 countries are currently on the hotel quarantine list, and a further 16 are to be added from tomorrow morning.
Minister Stephen Donnelly has suggested walk-ins are contributing to the capacity issue, and says there'll be more beds from Monday.
Co-leader of the Social Democrats, Catherine Murphy, says the capacity problem should have been dealt with long before this point:
Sinn Fein's health spokesperson David Cullinane says it's not good enough:
Delays to Ireland's vaccine roll-out:
Cabinet Ministers will discuss the latest setbacks for the vaccination programme when they meet this morning.
The Taoiseach is to be briefed by the HSE and the vaccines taskforce as work continues on redrawing the roll-out plan.
Re-drawn plans to take account of the problems with the availability of the AstraZeneca and Johnson and Johnson vaccines could be ready as early as today.
But senior figures in the Department of Health were not expecting them to be finalised by the time the cabinet meets at 10am.
Taoiseach Micheál Martin will be briefed by the HSE and the head of the vaccine taskforce Brian MacCraith, following on from discussions they had with Health Minister Stephen Donnelly last night.
There's an anxiousness among some cabinet Ministers over what the pause in Johnson and Johnson delivery will mean if it becomes a long term issue, though as just 41,000 doses were due to arrive this month there's hopes the time could be made up.
Minister Donnelly has also said all those who were due to have an AstraZeneca vaccine this week, but had appointments cancelled, will know how they stand in the coming days.
The closure of bookings for mandatory hotel quarantine because of a lack capacity was a risk well flagged by some Ministers and the issue could inflame tensions at the cabinet table again.
Ministers Paschal Donohoe and Michael McGrath will present cabinet with a Stability Programme Update, setting out the big picture financial cost of COVID.
It will forecast GDP growth of 4.5% this year and 5% next year.
But Modified Domestic Demand, a metric the government sees as more reflective of the actual economy, projects a 2.5 per cent growth this year and a jump to 7.5 per cent growth in 2022.
But it will warn that depends on the imperiled vaccine roll-out, and the programme will contain a downside scenario should restrictions stay in place longer than planned.
Chair of the Irish Medical Organisation's GP committee, Dr Denis McCauley, doesn't believe the Johnson and Johnson delay will have much impact on the programme:
Dr Arnold Mondo is an epidemiologist from the University of Michigan - and was chair of a committee which recommended the use of the Johnson and Johnson vaccine to US regulators - he says there was no sign of the blood clotting event in trials: