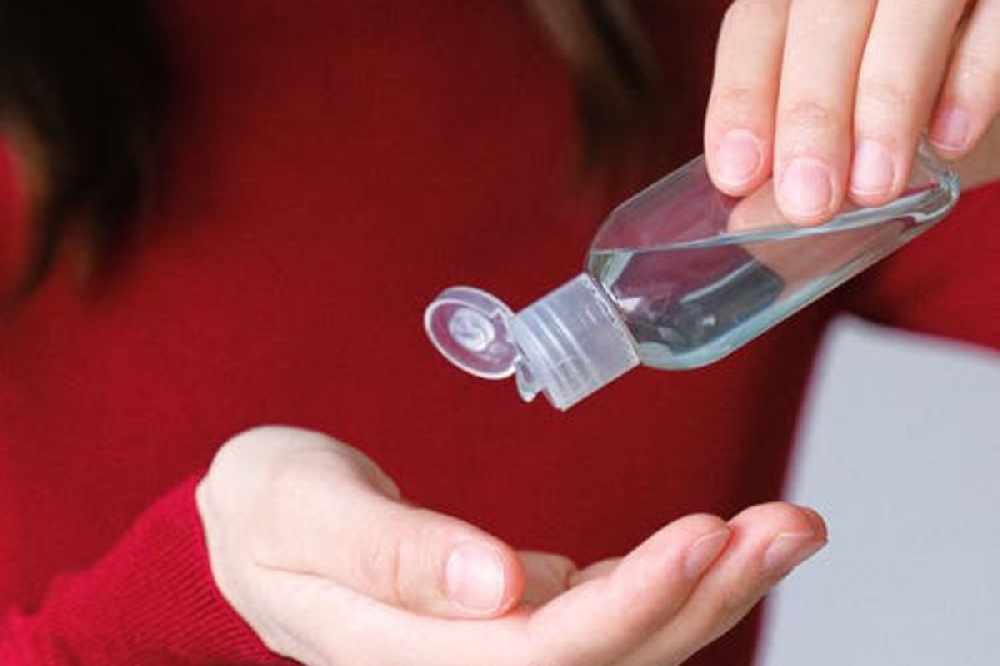 National news updates on Wednesday 17th February.
Latest figures:
The Health Protection Surveillance Centre has today been notified of 57 additional deaths related to COVID-19.
34 of these deaths occurred in February, 21 in January, 1 in December and 1 in November.
The median age of those who died was 82 years and the age range was 52-99 years.
There has been a total of 4,036* COVID-19 related deaths in Ireland.
As of midnight, Tuesday 16th February, the HPSC has been notified of 650 confirmed cases of COVID-19. There is now a total of 211,751** confirmed cases of COVID-19 in Ireland.
57 of the new cases reported are in the midlands - 24 in Laois, 23 in Offaly, and 10 in Westmeath.
Of the cases notified today:
325 are male/ 323 are female

65% are under 45 years of age

The median age is 37 years old

192 in Dublin, 53 in Galway, 50 in Meath, 46 in Kildare, 46 in Cork and the remaining 263 cases are spread across 19 other counties.***
As of 8am today, 831 COVID-19 patients are hospitalised, of which 154 are in ICU. 49 additional hospitalisations in the past 24 hours.
As of 14th February, 271,942 doses of COVID-19 vaccine have been administered in Ireland:
180,192 people have received their first dose

91,750 people have received their second dose
Dr. Ronan Glynn, Deputy Chief Medical Officer, Department of Health said; "Although we have made great progress, the situation remains precarious.
"Almost 90% of cases in Ireland are the B117 variant. The increased transmissibility of this variant is apparent in the current profile of the disease in households, with one in three household contacts of a confirmed case testing positive for COVID-19.
"This underlines the need for people to exercise caution in households and other settings. In particular, people should isolate immediately on experiencing any symptoms and contact their GP."
The COVID-19 Dashboard provides up-to-date information on the key indicators of COVID-19 in the community including daily data on Ireland's COVID-19 Vaccination Programme.
*Validation of data at the HPSC has resulted in the denotification of 1 death. The figure of 4,036 deaths reflects this.
**Validation of data at the HPSC has resulted in the denotification of 12 confirmed cases. The figure of 211,751 confirmed cases reflects this.
***County data should be considered provisional as the national Computerised Infectious Disease Reporting System (CIDR) is a dynamic system and case details are continually being validated and updated.
Decision made on state exams:
This year's Leaving Cert will go ahead with a choice for students between written exams and calculated grades.
Junior Cert 2021 has also been cancelled after a meeting of the cabinet sub-committee on education.
Each student will be given a calculated grade for every subject, and the choice of sitting the written exam for that subject.
Whatever the better result is between those two will then be taken towards their final result.
Students can opt to take a calculated grade and not sit the physical, written exam.
It's the intention that practicals and orals will go ahead for those who also opt to sit the written exam in that subject.
The State Examinations Commission will have a larger, and legislative, role in the process this year.
Students won't get to see their calculated grade before they sit the written exam.
The Junior Cert this year has been cancelled due to capacity concerns about running the exams at the same time as the Leaving Cert.
Education Minister Norma Foley also told the committee it's her intention to get Leaving Certs back into the classroom on March 1st, along with younger years primary students.
More vaccine doses:
The EU has approved a second contract with Moderna for an additional 300 million doses of its Covid 19 vaccine.
The move was announced today by the European Commission President.
Ursula von der Leyen is defending the approach taken by the European Union in acquiring vaccines:
Roll-out in Ireland:
More than 271,000 Covid-19 vaccine doses have been administered so far in the Republic.
91,000 people have now been given two injections.
93 percent of the doses given have been of the Pfizer-BioNTech vaccine, while five percent are AstraZeneca.
Hospitals:
NPHET is predicting a 70 percent drop in Covid-19 hospital admissions by mid-March if the country continues on its current path.
It says the number could drop to 250 in less than a month - 813 are currently receiving treatment in public hospitals.
NPHET says daily cases numbers could also fall to 200 by March 1st.
It comes as a further 744 new cases and 33 deaths were reported yesterday.
Consultant in Infectious Diseases and Professor of Medicine at UCD, Dr. Jack Lambert, says reopening society will have an impact:
Johnson and Johnson:
A former head of the HSE says it will be an 'absolute game-changer' if the Johnson and Johnson vaccine gets approved next month.
The company has submitted its Covid-19 jab for approval with the European Medicines Agency.
It's a single-dose vaccine that doesn't have to be stored at extra-low temperatures, like the Pfizer and Moderna jabs.
Tony O'Brien is welcoming yesterday's news that it's been lodged for authorisation with the EMA:
Schools:
The government is hoping final plans for this year's Leaving Cert can be agreed this afternoon.
The cabinet sub-committee on education is scheduled to be updated by Education Minister Norma Foley on the process.
Multiple Ministers said yesterday they expect the plans for this year's Leaving Cert to be agreed today in order to give clarity to the 60,000 or so students due to sit the exam.
However, unions said major issues remain after the talks broke up late last night.
They'll resume this morning with a union source saying it's hard to say if those issues can be overcome before this afternoon's cabinet sub-committee meeting.
The favoured model is one that has an element of written exams along with some predictive grades.
However, it's yet to be confirmed what choice individual students will have between the two for their own exams.
It comes as the Teachers Union of Ireland has called for the cancellation of the Junior Cert.
It said based on public health advice it won't be possible to run the junior and leaving cert at the same time, and so the exam should be replaced with an appropriate alternative.
There's no date set yet for the full return of schools, but Ministers expect it to happen in March.
NPHET is due to give advice to the government on Thursday that will feed into that decision, with the cabinet keen to give clarity this week.
Construction:
A number of government Minsters have expressed doubts over whether the construction sector will be able to return as planned next month.
The Department of Housing is keen to see a return of home and apartment building after March 5th, with commercial construction to return at a later date.
However, privately some Ministers think NPHET is likely to advise against it and that the wider construction sector may not return until April.
One cabinet source said they believe NPHET will prioritse opening schools in March with housing waiting another month.
A senior source in the Department of Housing said they will present NPHET with evidence showing the limited amount of construction that has stayed open through Level Five has done so safely.
The government estimates each week the sector is shut translates to seven-or-eight hundred fewer houses that will be built this year.