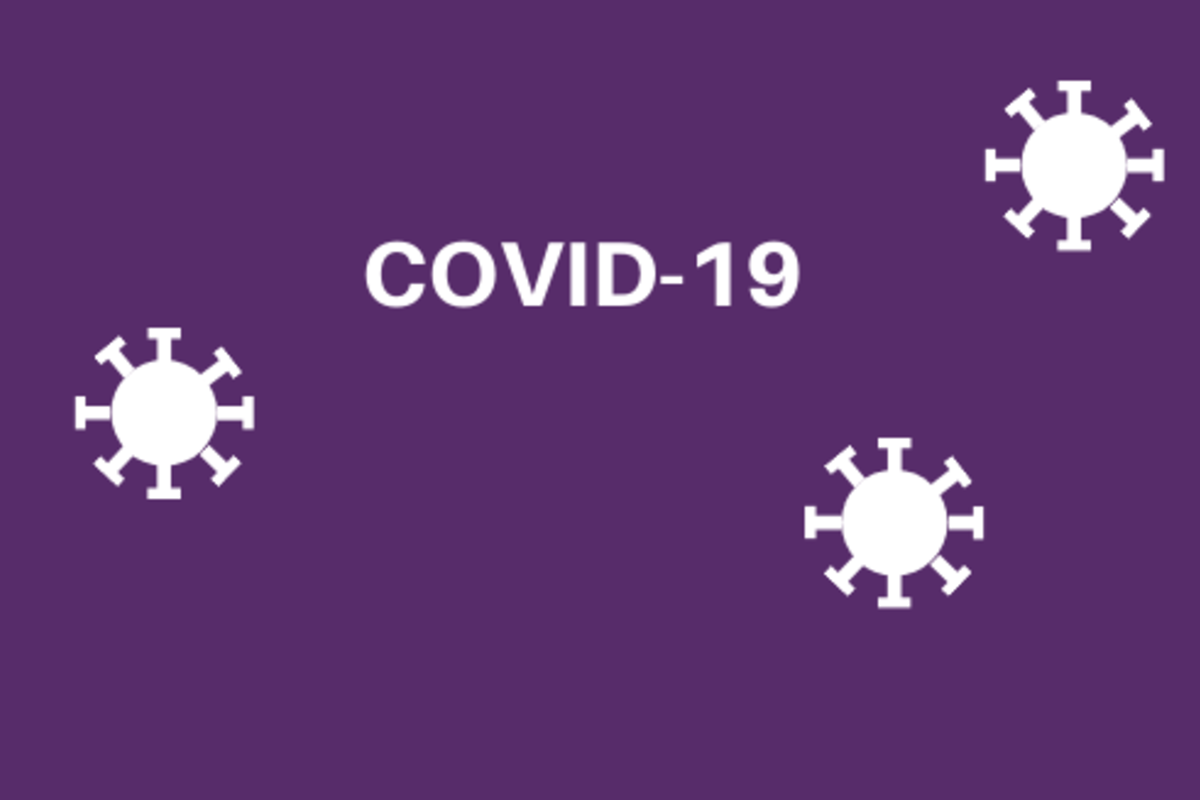 National news updates on Wednesday 2nd September.
Latest figures:
There has been one new death reported to the Health Protection Surveillance Centre today.
There has been a total of 1,777* COVID-19 related deaths in Ireland.
As of midnight Tuesday 1st September, the HPSC has been notified of 89 confirmed cases of COVID-19. There is now a total of 29,114 confirmed cases of COVID-19 in Ireland.
Of the cases notified today;
40 are men / 48 are women
63% are under 45 years of age
56% are confirmed to be associated with outbreaks or are close contacts of a confirmed case
8 cases have been identified as community transmission
53 in Dublin, 15 in Limerick, and the remaining 21 cases are Clare, Cork, Kildare, Kilkenny, Laois, Leitrim, Longford, Meath, Offaly, Waterford, Westmeath, Wexford and Wicklow.
The HSE is working to identify any contacts the patients may have had to provide them with information and advice to prevent further spread.
The COVID-19 Dashboard provides up-to-date information on the key indicators of COVID-19 in the community.
Dr Ronan Glynn, Acting Chief Medical Officer, Department of Health, said; "Every single contribution and effort you make counts to the national push to curb the effects of this infectious virus on our society. Every time you take responsibility to keep your social contacts low, avoid a crowded place or get-together, know that you are making a vital difference. It is individual action built upon individual action that will get us through this pandemic."
"The effort to suppress COVID-19 begins in our own homes. Many confirmed cases in the past weeks and months have been close contacts of confirmed cases. It is in our own household through regular handwashing, cough and sneeze hygiene, cleaning surfaces, limiting the number of visitors and isolating as soon as we experience any concerning symptoms that we can make the biggest impact."
Professor Philip Nolan, Chair of the NPHET Irish Epidemiological Modelling Advisory Group, said; "A close analysis of case numbers and patterns over the last week suggests that the epidemic is growing very slowly in many counties across Ireland, including Dublin. A large number of cases are associated with outbreaks in private houses and families. The R number is just above 1, perhaps as high as 1.2, so the virus is circulating in the community at levels we don't want to see. This means we need to remain focused on our shared national priorities, which are the safe reopening of schools, continuing to resume non-COVID healthcare and protecting the most vulnerable to this dangerous disease."
Dr Colm Henry, Chief Clinical Officer, HSE, said; "The opening of schools is an important milestone in our management of this pandemic. Evolving knowledge from elsewhere provides some assurance to parents of children who are returning to school regarding the behaviour of this virus among children and the risks of transmission between children. We appreciate the hard work of teachers, parents, guardians, principals and school staff in getting us to this much anticipated milestone.
"What we can do to help this effort is play our own part as individuals - physically distance from others at all times, avoid congregated settings, and wear a face covering where appropriate."
"The ongoing resumption of healthcare services is also down to our individual actions in the community. To protect our healthcare staff and patients, we need everyone to keep their social contacts low and remember to physically distance when meeting those from other households. We all need to make these safe behaviours a part of our daily routines."
*Validation of data at the HPSC led to the denotification of one death. The figure of 1,777 reflects this.
Holidays:
In the UK, Tui has cancelled all holidays to a Greek resort after a string of coronavirus cases linked to the island Zante.
The travel giant says it'll refund everyone who's booked to go to Laganas from tomorrow.
Scotland has removed Greece from its safe travel list - so people returning will have to isolate for 14 days.
However the country remains on Ireland's green list of destinations that don't require quarantine on return.
Leaving Cert:
The main union for secondary teachers says removing historical data from the Leaving Cert calculated grades system was the right call.
Education Minister Norma Foley's due to appear before the Oireachtas Covid-19 Committee this afternoon to discuss school reopening and the calculated grades process.
Last month the UK government was forced to ditch the school profiling model and re-issue results after 40 per cent of students were downgraded.
ASTI General Secretary Ann Piggott says that may have forced her hand:
Cases:
The Acting Chief Medical Officer's asking people to double down on their efforts following the highest daily number of new Covid-19 cases in over three months.
217 new infections were reported but for the tenth day in a row, no patients with the virus died.
There were 103 positive tests in Dublin, 25 in Kildare, and 17 each in both Limerick and Tipperary.
Ronan Glynn says while the number of cases is substantial, the five day moving average remains relatively stable at 115 cases per da
Anthony Staines, Professor of Health Systems at DCU, says it won't be clear how the reopening of schools will affect the numbers for some time:
Travel:
Scotland has added Greece to its list of countries that'll have to quarantine for two weeks.
It follows a significant spike in cases there.
It comes into effect at 4am on Thursday after apparent new evidence that COVID-19 is being imported.
Greece remains on Ireland's green list of countries which does not require quarantine on return.
Last month the Government deferred the removal of Greece from the travel green list and has asked the State's public health team to re-examine the overall travel advice.

Pubs:
Also on the agenda as the Dail resumes today is a Bill that'll give Gardai additional powers to enforce Covid 19 regulations in bars and restaurants serving alcohol.
It comes amid concerns some premises aren't following the rules.
The Act would provide for three types of closure order and also for a number of criminal offences in relation to breaches.
It also establishes new grounds for objection to renewal of licences.
Donal O'Keeffe, CEO of the Licensed Vintners Association says publicans welcome the new powers but added the vast majority of pubs are obeying the rules:
Meat Plants:
Sick pay for meat plant workers is off the table in talks to prevent further Covid-19 outbreaks in the sector.
Meat Industry Ireland met with worker representatives yesterday to discuss how to improve conditions.
But the group says any matters relating to pay are for factory owners to decide.
Siptu's Greg Ennis believes the industry can well afford to give sick pay to workers: