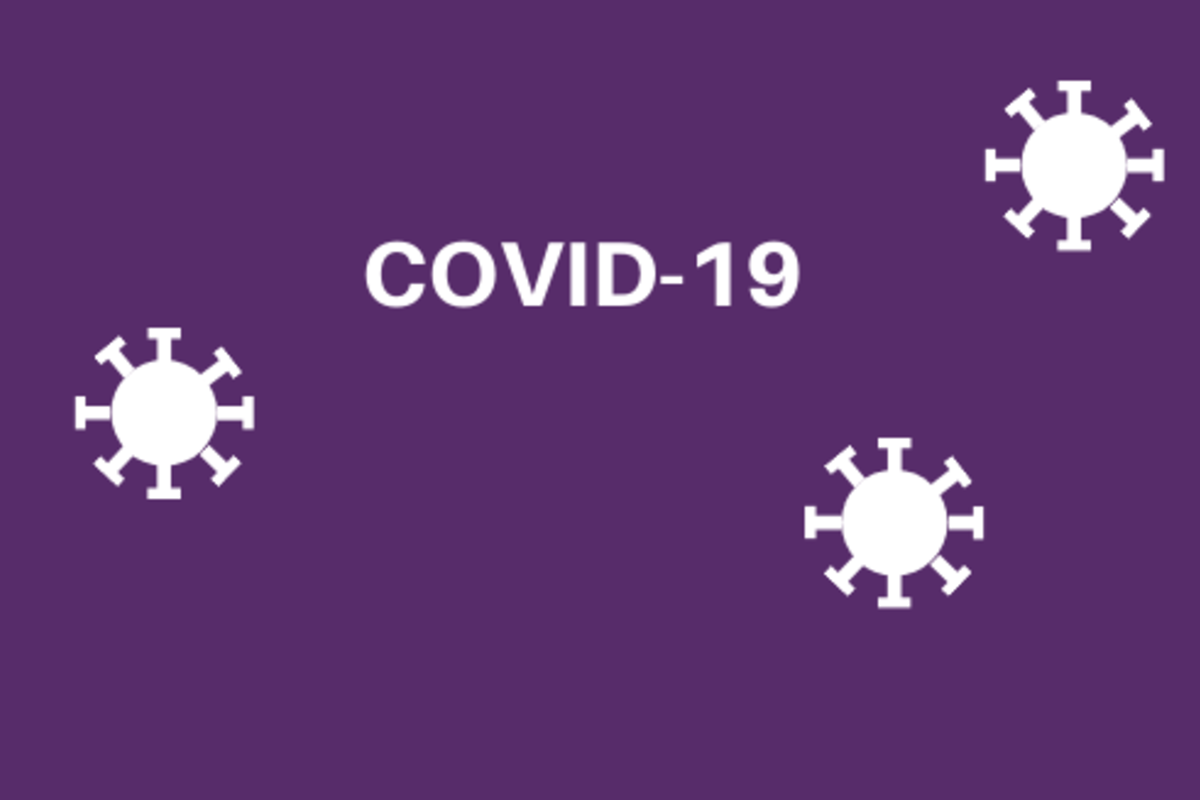 The latest, national updates on Wednesday, 18th March.
18.44 - Pennys:
Penneys is closing all of its stores until further notice, affecting around 6,000 employees.
Mandate trade union says staff will receive 2 weeks pay based on their contracted hours.
A review of the closure will take place in two weeks time.
The chain has shops in Athlone, Mullingar and Portlaoise.
18.25 - Jobs:
As the government and the business community deal with thousands of job losses, there are calls for a different approach to helping workers in the future.
Danny McCoy, CEO of the employers body IBEC, says lessons need to be learned from this crisis:
18.16 - Health:
We're being urged to stay as healthy as possible during the emergency.
Tips include eating well, staying active, taking Vitamin D and minding our stress levels.
Professor Luke O'Neill says we also need to limit our alcohol intake:
18.02: Schools in the North:
Schools across Northern Ireland and the rest of the UK will close on Friday due to coronavirus.
The North's first minister Arlene Foster says the closure could last into the summer holidays:
17.49 - Italy:
The coronavirus death toll in Italy has risen by 475, its largest daily increase recorded.
The total number who have lost their lives Europe's worst affected country is almost 3000.
It comes as the World Health Organisation urges countries to take a comprehensive approach in slowing down the spread of the disease.
Dr Tedros Ghebreyesus of the W-H-O is warning of the dangers of failing to take appropriate measures:
17.32 - Banks:
The 5 main banks have agreed a three month suspension of mortgage and business loan repayments for customers affected by Covid 19.
Following a meeting with the Finance minister, the banks are working on a simplified application process to make it easier for customers to receive support.
Banks have also agreed that any covid 19 applications for a payment break will not adversely impact on credit records and court proceedings will be deferred for 3 months.
CEO of the Banking Federation, Brian Hayes, says the plans require co-operation from regulatory authorities here and in Europe:
17.30 - Clampers:
Clampers in Dublin are being told by the city council to use their discretion for clamping cars in areas around hospitals, the Department of Health and HSE.
The council says it doesn't run any hospital car parks, as they are managed by private companies.
The authority says its endeavouring to put in place a more formal identification process for cars belonging to medical professionals to ensure that spaces around hospitals can be prioritised for staff.
Staff working in the Covid-19 test centre at Croke Park can park inside the stadium.
16.45 - Healthcare
24 thousand people have contacted the HSE in the past 24 hours, responding to the governments call for help.
The Health Minister is describing it as a amazing national effort.
Simon Harris is hoping more people will sign up to HSE.ie/oncall to see if they can help.
16.32 - Whatsapp:
Whats App has launched a coronavirus information hub in partnership with the World Health Organisation.
The messaging app has also donated one million dollars to a fact-checking network.
The WhatApp Coronavirus Information Hub is offering tips for users to reduce the spread of rumours, and connect with accurate health information.
16.00 - Banks:
The Finance Minister is meeting with the banks to see how they can assist people financially impacted by COVID-19.
It's expected a suspension of mortgage and business loan repayments will be part of the agreement.
The heads of AIB, Bank of Ireland, KBC, Ulsterbank and Permanent TSB are sitting down with Finance Minister Paschal Donohoe.
The banks have come together to agree measures to help their customers who have been financially impacted by the spread of COVID19.
It's expected that the banks will agree to a three month freeze on loan repayments for struggling Businesses and mortgage holders whose income has been reduced due to the outbreak.
Following the meeting, it's also expected to be confirmed that the 30 euro contactless limit will be increased to 50 Euro to help people avoid cash.
However this measure will take time to introduce and may not be in place until the end of the month.
15.54 - Rent:
The Irish Property Owners Association says all tenants who find themselves in the unfortunate situation of losing their jobs should be afforded access to the existing HAP scheme.
Chairman Stephen Faughnan says the government needs to put the resources in place to deal with the situation.
He says IPOA's members are happy to work with tenants who need to move to the HAP system.
15.37 - Ryanair:
More than 80 per cent of Ryanair flights will be grounded from midnight tonight.
Affected customers will be notified by email, and are being advised not to contact the airlines call centres which are currently overloaded with queries.
Most, if not all of Ryanair's flights are expected to be grounded from next Wednesday.
To maintain essential connectivity, a very small number of flights will continue, mainly between Ireland and the UK.
14.54 - Stock Markets:
Global stock markets continue to tumble as government's grapple with the economic fallout from the coronavirus outbreak.
The Dow Jones in New York is down more than 4 per cent, as is the FTSE in London.
Share prices in Dublin are down almost 7 per cent.
14.46 - Post Offices:
Post offices will open early on Friday, at 8am, to allow older people to collect their social welfare payments.
Social distancing measures are also in place at each outlet.
Head of Communications at An Post, Anna Mc Hugh says there are special arrangements for those who cannot make it in person to a post office:
14.44 - US:
The US has closed its border with Canada to non-essential traffic in response to the coronavirus pandemic.
President Donald Trump says it's a temporary move and that trade won't be affected.
The number of cases around the world has now topped 200 thousand, including over 6 thousand in the US.
Terry Sheridan from WSHU Public Radio says President Trump's response is focused on the economy:
14.29 - Festival:
The organisers of Glastonbury Festival say they've been forced to postpone the event, in times of such 'unprecedented uncertainty' due to coronavirus.
Taylor Swift, Paul McCartney and Kendrick Lamar were all due to headline in June.
Tickets are being rolled over into 2021.
Deputy Editor of Hot Press Stuart Clark says it was a sensible decision:

14.08 - Ryanair:
Most, if not all of Ryanair flights will be grounded from next Wednesday.
The airline says a small number of flights will continue, mostly between the UK and Ireland.
From midnight tonight Ryanair will cut its flight schedules by over 80 per cent.
All affected customers will be notified by email.
13.47 - Eurovision:
The Eurovision Song Contest has been cancelled.
It was due to go ahead this May, but travel restrictions and uncertainty forced the decision.
Rotterdam was the host city for this year, it's hoped it can be re-scheduled for 2021.

13.28 - Shops:
LifeStyle Sports is the latest chain of shops to close its doors temporarily.
The sports retailer will close all stores from 4pm today due to the Coronavirus.
13.26 - The Economy:
The economy could be rebooted quickly following the coronavirus outbreak, if the right measures are put in place now.
That's the view of IBEC as the Finance Minister prepares to meet with the banks later this afternoon.
Addressing the nation last night, the Taoiseach said the impact to our economy will be significant and lasting.
IBEC's Fergal O'Brien says we can bounce back, if the right measures are put in place now:
There are calls for commercial rates payments to be suspended, but Business Minister Heather Humphreys says business owners should continue to pay if possible.
Finance Minister Paschal Donohoe will meet with the heads of AIB, Bank of Ireland, Ulster Bank, KBC and Permanent TSB at 4 o'clock to see what measures can be put in place to help those financially impacted by the outbreak.
It's understood a three month freeze on mortgage and business loan repayments is being considered.
13.05 - The North:
Northern Ireland's Education Minister says one of the main reasons to keep schools open - is the impact on parents who are frontline workers.
A number of schools across the region took the decision themselves to close this week - in response to the pandemic.
However, the government is still advising schools to stay open.
Peter Weir told a Stormont Committee they WILL reach a point when they'll have to shut down - but he didn't give a definitive timeline.
He says a major conern is healthcare workers who will have to stay off work to look after their children:
Midlands Vet Says Dogs Can Carry Coronavirus
12.55 - Alcohol:
People are being advised to stop drinking alcohol completely or limit their intake while isolated at home during the coronavirus outbreak.
Drinkaware says around half of Irish people drink alcohol in order to cope with their problems and stress.
Instead, the group is advising people to stock up on non-alcoholic alternatives and store beer and wine out of reach.
It is also encouraging people to talk with friends and keep active.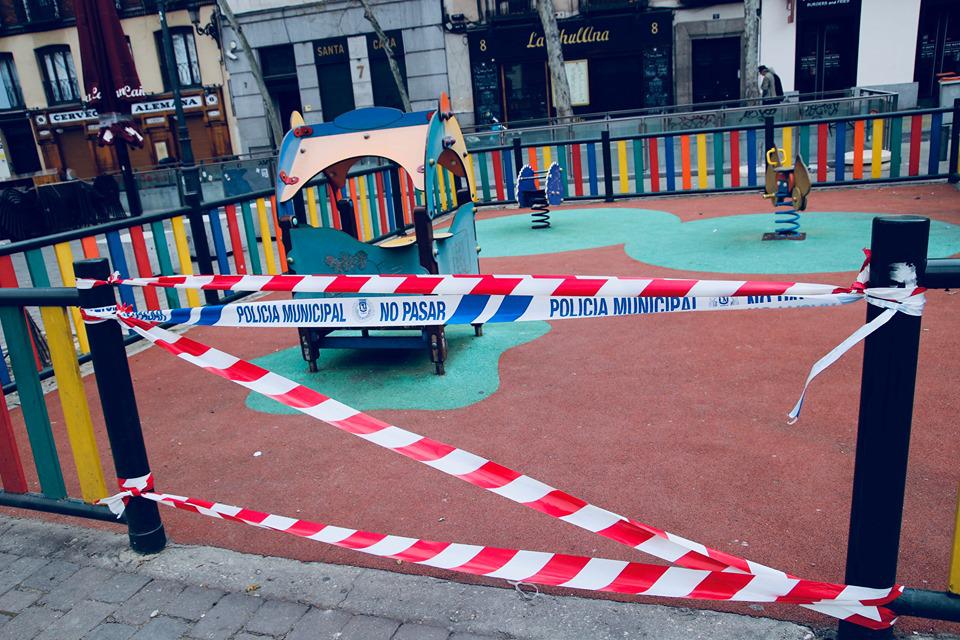 12.17 - Cocooning:
The elderly and people with a long term illness may be advised to stay at home during the Coronavirus outbreak for several weeks.
The Taoiseach says this is called cocooning.
Across the country, people are social distancing and self-isolating in a bid to contain the spread of Covid 19.
The Taoiseach's warning the next stage for vulnerable people could be cocooning – where they will need to isolate themselves for their own protection for several weeks.
During these tough times, we're being urged to stay as healthy as we can.
It's all about protecting the immune system so tips include eating well, limiting alcohol intake, taking Vitamin D and minding your stress levels.
Professor Luke O'Neill says we also need to stay active.
As the Coronavirus spreads and partial lockdown continues experts says small steps to maintain our physical and mental health will be crucial over the next few weeks.
11.49 - Community
A new community-based group has been established which will co-ordinate volunteers who want to help during the coronavirus outbreak.
Covid Community Response will collaborate with national and local groups.
Co-ordinator Denis O'Donovan says they've been overwhelmed with the response shown so far:
11.32 - Self Isolating:
The Chair of the Coronavirus Expert Advisory Group is warning people to prepare to stay inside.
Cillian De Gascun says those self isolating will still be able to get supplies:
11.20 - Keeping Active:
People are being urged to keep active during the coronavirus crisis for their physical and mental health.
Neuroscientist Shane O'Mara says you need to keep moving:
11.10 - TV soaps:
The BBC's suspended filming of Casualty, Holby City and Doctors until further notice because of the coronavirus outbreak.
Only two new episodes of Eastenders will be shown each week - that's fewer than normal, to make those already recorded last longer.
The corporation says it's taken the decision to halt all its continuing dramas following the latest advice from the British government.
Visiting the National Virus Research Laboratory with Taoiseach @LeoVaradkar. @CillianDeGascun and his team have been heroes in a time of crisis. An opportunity to say thank you but also to learn more. We will continue to "test, test, test" as recommended by @WHO #COVID19 pic.twitter.com/APi1B8KLHz

— Simon Harris TD (@SimonHarrisTD) March 18, 2020
11.04 - Presbyterian Church:
The Presbyterian Church in Ireland has ceased all services until further notice.
It's written to its ministers to tell them that all congregational activities, including Sunday worship, should stop in light of the evolving coronavirus situation.
The Church is encouraging congregations to find creative and virtual ways to worship for the time being.
10.21 - Exams:
There are calls for the leaving cert and college exams to be deferred until the autumn because of the coronavirus.
Schools and colleges are shut until the end of the month for now to contain the spread of the infection.
Peter Finnegan from the Teaching Council of Ireland thinks the Leaving Cert and other exams should be postponed until September.
You have been hearing a lot about why we must work together to "flatten the curve" - that basically means slow the spread of the #coronavirus. It will be with us for some time but action we take now will save lives.Please share this video to understand what we can all do #Covid19 pic.twitter.com/99bScuhTNQ

— Simon Harris TD (@SimonHarrisTD) March 18, 2020
09.14 - New response team:
A community response team has been set up to support those most in need during the crisis.
Covid Community Response will help co-ordinate ongoing national and local community initiatives in the fight against the virus.
It aims to standardise communication and campaigns, as well as sharing resources.
Individuals and campaigns that might benefit can get in touch on CovidCommunityResponse.ie
Co-ordinator Danny O'Donovan explains how they're going to organise their initiatives among volunteers:
09.02 - Testing kits:
30 thousand coronavirus testing kits will be delivered to Ireland tomorrow as the demand for testing rises.
Croke Park is currently being used by the HSE as a drive-thru facility to test people for Covid 19, by appointment only.
Business Minister Heather Humphreys says GAA clubs across the country could follow suit:
08.38 - McDonald's:
McDonald's has started refusing to allow people sit in its restaurants to eat to because of the pandemic.
The ban came into force at 5 o'clock this morning at all its restaurants in Ireland and Britain.
They're still allowing drive-through orders, takeaways, and deliveries - and bathrooms will stay open as far as possible.
08.12 - International:
Italy's death toll has surged past 2,500.
Spain has reported 309 deaths and 148 in France.
All 50 American states have now confirmed cases of Covid-19 - after Virginia declared its first one.
The disease has killed more than 100 people across the US and over 7,000 people globally.
07.34 - Homeless help:
The head of a homeless charity says they have more offers of help from volunteers than they know what to do with.
Anthony Flynn says his team know of 90 people still sleeping rough in the capital every night during the covid-19 crisis.
He says there are now bigger challenges for those who face the prospect of self-isolation in emergency accommodation.
Inner City Helping Homeless chief executive Anthony Flynn the crisis has only made their job busier:
07.11 - Rent:
Tha Labour Party wants the Housing Minister to ban rent hikes and evictions for the duration of the Covid-19 crisis.
Labour TD Duncan Smith said he will be addressing the issue when the Dáil convenes on Thursday:
06.52 - Finance meeting:

The Finance Minister is meeting with bank chiefs today to discuss how the sector is responding to the crisis.
A major surge is expected in bad loans as many businesses go under and homeowners struggle to pay their mortgage.
It's understood the country's 5 main banks will discuss a plan to address the financial impact on customers, which may include a three month freeze on mortgage payments on business loans.
Fergal O'Brien from IBEC believes the government needs to treat this as seriously as the bank bailout:
06.45 - Stay active:
People are being urged to keep walking during the crisis for their physical and mental well-being.
Neuroscientist Shane O'Mara says even those self-isolating can get their steps in:
06.32 - GPs:
People not registered with a GP are being told no doctor will turn them away if they phone in to ask about covid-19 symptoms.
It's thought thousands of people aren't registered with any GP, with up to 70 per cent of practices too busy to accept new patients in recent years.
Consultancy fees have been waived for people phoning in to ask about symptoms - but clinics are extremely busy.
Dr Mary Favier, president of the Irish College of General Practitioners, says they want to reassure people who don't already have a relationship with a doctor they will get help:
06.21 - UK:
Nearly 2,000 people have tested positive for COVID-19 in the UK - and another 14 have died, bringing the total to 71.

The government's chief scientific adviser says getting the number of deaths under 20-thousand would be a "good outcome".

British Prime Minister Boris Johnson says the Coronavirus is so contagious every health system in the world is facing a crisis:
06.00 - Taoiseach's address:
Older people and those with a long term illness will be advised at some point to stay at home for several weeks during the coronavirus crisis.
Last night Leo Varadkar gave a televised address calling on people to maintain social distancing and praising the work of the health service.
The Taoiseach warned that as many as 15,000 people may contract the coronavirus by the end of the month.
He said this crisis may go on for months - and now is just the calm before the storm.
Taoiseach Leo Varadkar also said more advice will be coming for people in the next few days and weeks:
Chairman of the Coronavirus Expert Advisory Group, Cillian De Gascun, explains what cocooning is: