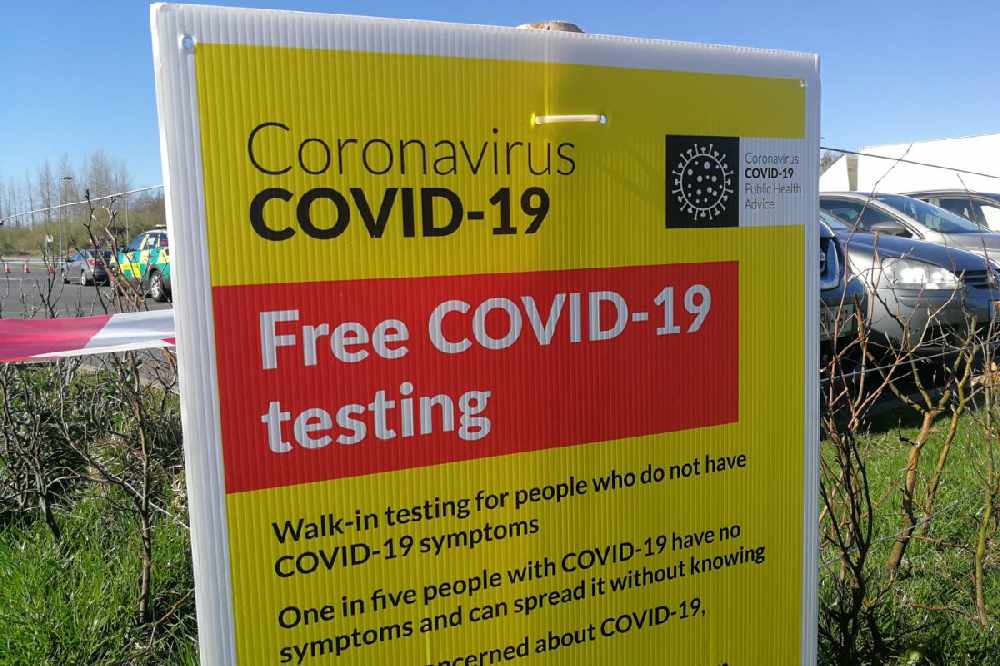 News updates for Saturday 24th April 2021.
Latest figures:
There have been 5 additional dealth and 461 new cases of COVID-19 in Ireland.

New figures released this afternoon have revealed there are 162 patients with the virus being treated in hospital, 46 of whom are in ICU.

The number of people who have died of COVID-19 in Ireland now stands a 4,872

It's after the Department of Health announced five additional deaths from the virus this afternoon and 461 new cases of the disease.

Of the cases notified today, 235 are men and 224 are women.

75% of those infected are under the age of 45 -the average age is 28 years old.

Since the start of the pandemic, 264,204 cases of the virus have been recorded in Ireland.

Meanwhile, the country's set a new record for the number of daily Covid vaccinations - with more than 41 thousand doses given out yesterday.

Just under a quarter of Irish adults have now received their first dose - and 10 per cent are fully vaccinated.
Incidence rate:
Ireland has the third lowest 14-day incidence rate of Covid-19 in the EU.

According to the European Centre for Disease Prevention and Control, only Portugal and Finland have lower rates.

434 new cases and one additional death were reported here yesterday.

There are 164 Covid patients in public hospitals - after the number halved in the past month - with 48 in intensive care.

Professor Cliona Ni Cheallaigh, a consultant in infectious diseases, says the hospital number is likely to continue to fall sharply:
Vaccine:
NIAC will make its final decision on the use of the Johnson and Johnson vaccine in Ireland over the coming days.

The European Medicines Agency say the benefits of the vaccine outweigh the risks of the single shot Covid 19 jab.

Concerns had been raised after blood clotting was reported as a very rare side effect.

The Johnson & Johnson vaccine is seen as critical for the Government to reach its target of vaccinating 82% of the eligible adult population by June.

Professor of Experimental Immunology at Trinity College Dublin, and Mullingar's Kingston Mills says the risk is very low:
63-year-olds can register for a Covid-19 vaccine on the HSE website from today.

They'll get the jab in a vaccination centre with the AstraZeneca injection.

62-year-olds can register from tomorrow, followed by 61-year-olds on Monday, and 60-year-olds on Tuesday.
Recruitment:
The HSE paid a recruitment agency over 12.5 million euro during the first 10 months of the pandemic.

CPL was hired to provide extra agency staff to help to cope with the Covid crisis.

They also recruited swabbers, vaccinators and student nurses, and provided other services.

Sinn Féin's employment spokesperson, Louise O'Reilly, says it's not money well spent:
Local Figures:
There are 434 new cases of Covid-19 and one additional death.

217 cases are in Dublin, with 30 in Kildare, 30 in Cork, 27 in Limerick, 21 Donegal and the remaining 109 cases are spread across 20 other counties.
There are 11 new confirmed cases in Westmeath, 9 in Offaly and less than five in Laois.

Today's total is a big drop from yesterday, when 617 cases were reported.

There are 166 people in hospital with the virus - the lowest in over six months - with 48 in intensive care.