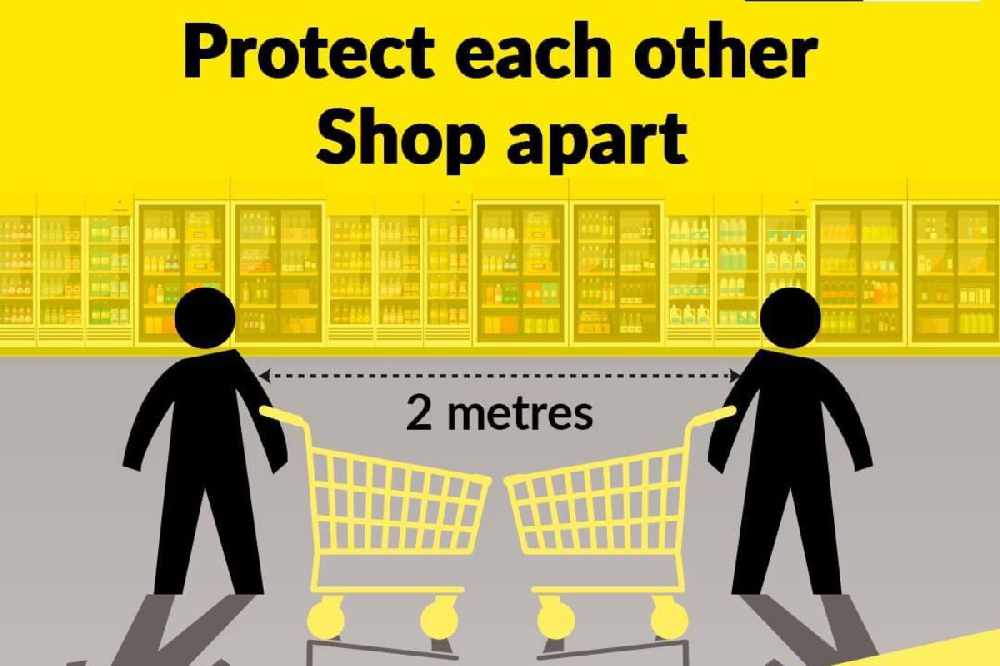 News updates for Sunday 18th April 2021.
Latest figures:
The Health Protection Surveillance Centre has today been notified of 1 additional death related to COVID-19.
There has been a total of 4,836 COVID-19 related deaths in Ireland.
As of midnight, Saturday 17th April, the HPSC has been notified of 269 confirmed cases of COVID-19.
NPHET did not publish a county by county breakdown today.
There has now been a total of 243,508* confirmed cases of COVID-19 in Ireland.
Of the cases notified today:
133 are men / 131 are women
70% are under 45 years of age
The median age is 31 years old
As of 8am today, 181 COVID-19 patients are hospitalised, of which 47 are in ICU. 6 additional hospitalisations in the past 24 hours.
As of April 16th, 2021, 1,188,354 doses of COVID-19 vaccine have been administered in Ireland:
838,644 people have received their first dose
349,710 people have received their second dose
Dr Ronan Glynn, Acting Chief Medical Officer, Department of Health said: "We have already seen the fantastic impact of vaccination amongst our healthcare workers and in our nursing homes. However, the declining incidence across all age groups in recent weeks cannot be attributed to vaccination but rather to the enormous efforts of people across society to keep themselves and their families safe.
"If we can keep incidence relatively low over the coming weeks, vaccination will increasingly play a role in suppressing this virus. This will make it easier for all of us to balance the risks associated with COVID-19 while gradually easing public health measures.
"In the meantime, please continue to:
1.keep your distance and wear a mask
2.avoid mixing indoors with other households
3. work from home where at all possible
4. get vaccinated as soon as it's your turn, and
5. if you have any symptoms please isolate and contact a GP to arrange a test."
The COVID-19 Dashboard provides up-to-date information on the key indicators of COVID-19 in the community including daily data on Ireland's COVID-19 Vaccination Programme.
*Validation of data at the HPSC has resulted in the reclassification of 1 probable case to confirmed. The figure of 243,508 confirmed cases reflects this.
5-day moving average 369
Quarantine:
The High Court's ruled a fully-vaccinated South African woman's detention in hotel quarantine is lawful.

After a two-day hearing, Mr Justice Brian Moore's found the emergency provisions of the Health Act challenged by Charlene Heyns are constitutional.

The Health Minister signed orders yesterday to allow anyone who's been fully vaccinated and families travelling with newborn babies to spend their quarantine period at home.

Liam Herrick, Executive Director of the Irish Council for Civil Liberties, says without a better quarantine appeals system, more lawsuits are inevitable:
Outdoor dining:
A Dublin restaurateur says the move to waive the 125 euro outdoor dining fee is another step in the right direction.

According to The Journal dot i.e, new regulations drafted by the Health Minister could see the change introduced within weeks.

This regulation would provide a 'zero fee' street furniture licence for this year.

Gina Murphy, owner of Hugo's restaurant on Merrion Row in Dublin has been campaigning for the pedestrianisation of her area to make out door dining more accessible:
Cases:
A public health expert says it's likely there's a trend of a very steady number of covid cases or slow decline.

DCU Professor of Health Systems Anthony Staines is hopeful we can avoid another spike in infections like that seen at Christmas.

It comes as 420 new cases of covid 19 have been confirmed along with 4 more deaths.

Professor Staines says changing the vaccine priority list to prioritise younger age cohorts or not, will just confuse people:
Hospitality:
The Flynn Hotel Collection would like to see inter-county travel opened as soon as possible across the country.

The hotel group which has hotels in Kilkenny, Cork, Waterford and County Clare says the hospitality sector has been worst affected by covid.

It's after reports the Government is considering lifting restrictions on inter-county travel some time in June and allowing hotels and guesthouses reopen then.

Flynn Hotel Collection Co-owner Alan Flynn says hotels need assurance on when they'll reopen:
Latest figures:
420 new cases of coronavirus have been confirmed along with 4 more patient deaths.

The National Public Health Emergency Team says all of the deaths happened this month.

183 covid 19 patients are in hospital, of which 50 are in intensive care.

7 more people have been brought to hospital in the past 24 hours and the 5-day moving average is 386.
NPHET did not release a county by county breakdown yesterday.