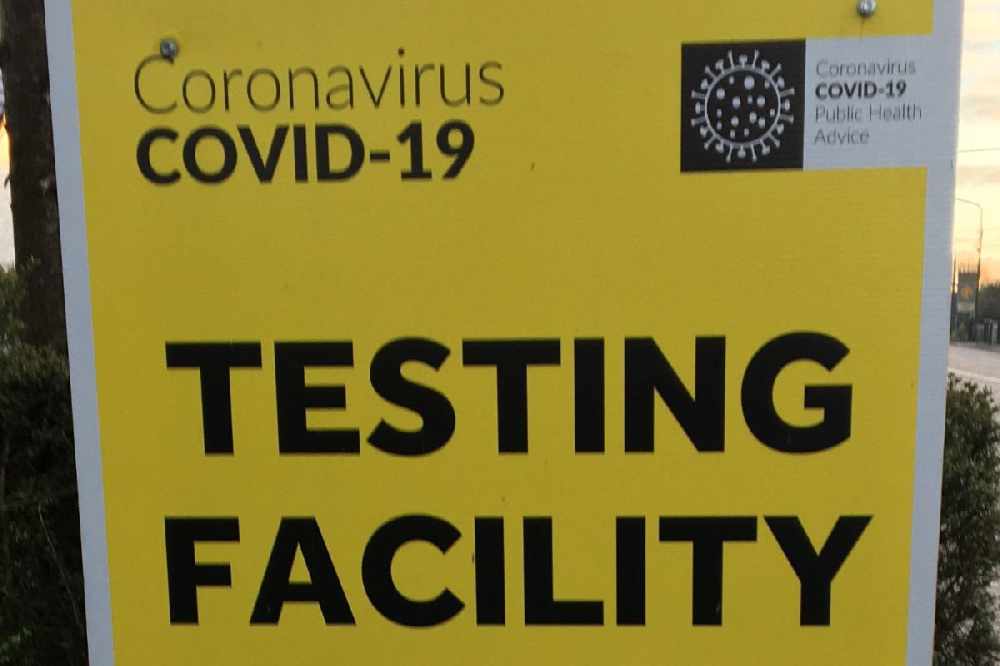 News updates for Sunday 2nd May 2021
Vaccine:
A record 45,000 vaccines were administered across the country on Friday.

The latest HSE figures show it was made up of 33,000 first doses and 12,000 second doses.

The health service says it expects to have given 30 percent of the population a first dose by the end of this weekend - and inoculate 240,000 next week.

However, it's understood the rollout programme will need to speed up dramatically if the government's target of administering 80 percent of people with a first dose is to be met.

Immunology professor at Trinity College Dublin, and Mullingar's Kingston Mills, believes the decisions to restrict the use of AstraZeneca and Johnson and Johnson will have an impact:
Latest figures:
The Health Protection Surveillance Centre has today been notified of 1 additional death related to COVID-19.
There has been a total of 4,906* COVID-19 related deaths in Ireland.
As of midnight, Saturday 1st May, the HPSC has been notified of 402 confirmed cases of COVID-19.
There has now been a total of 249,838** confirmed cases of COVID-19 in Ireland.
Of the cases notified today:
220 are men / 182 are women
79% are under 45 years of age
The median age is 31.5 years old
As of 8am today, 127 COVID-19 patients are hospitalised, of which 41 are in ICU. 6 additional hospitalisations in the past 24 hours.
As of April 30th, 2021, 1,572,779 doses of COVID-19 vaccine have been administered in Ireland:
1,130,958 people have received their first dose
441,821 people have received their second dose
*Validation of data at the HPSC led to the denotification of 1 death. The figure of 4,906 reflects this.
**Validation of data at the HPSC has resulted in the denotification of 1 case. The figure of 249,838 confirmed cases reflects this.
5-day moving average 472
Retail:
Retail Ireland says shops across the country are relieved there's a firm date for reopening.

Click and collect will reopen from May 10th with all shops opening their doors again from May 17th.

Retail Ireland Director, Arnold Dillon says a lot of stores are struggling due to lockdown and need more support:
Incidence rate:
The Health Minister's describing as 'very positive', a meeting with the Chief Medical Officer on the coronavirus rate in Donegal.

Stephen Donnelly last night discussed possible supports for the county including more walk in test centres and private antigen testing in schools.

It was organised because Donegal has the highest incidence rate in the country and Tony Holohon expressed concern over non-compliance there.

Junior Public Health Minister Frank Feighan who attended the meeting, says these breaches of public health guidelines were discussed:
DCU Professor of Health Systems, Anthony Staines says NPHET's move to blame people in Donegal is very unfair:
Protest:
Protest rallies like the one which took place yesterday in Cork are a threat to the national fight against Covid-19, according to a local representative.

Upwards of 150 people crowded around a stage on Patrick Street yesterday, with almost none wearing face masks.

One speaker who addressed the crowd told the rally she had travelled from Co Derry for the event.

Chairman of the Cork City Joint Policing Committee Councillor Colm Kelleher says protests like make the pandemic worse:
Pope:
The Pope has prayed for the end of the pandemic and a return of what he calls "a horizon of hope and peace".

Francis led an evening rosary service in St Peter's Basilica which was attended by around 200 people including many children.

He lamented how so many people have been left "anguished, bewildered and weeping for their dear ones who have died".
Vaccine:
Three in every ten adults have received their first vaccine dose.

The head of the vaccine task force also says over 44,000 people got a jab on Friday- more than on any day so far in the vaccine drive.
Latest figures:
The death toll from covid 19 has reached 4,906 after 3 more patients died.

569 new cased of coronavirus have been confirmed.
The Health Department did not published a county by county breakdown yesterday - the figures from Friday showed Westmeath had the third highest rate in the country.

Of the cases notified today, 78% are under the age of 45 and the median age is 26.

The 5-day moving average stands at 476.

123 patients with the virus are being treated in hospital, with 41 in intensive care.

5 more people have been brought to hospital in the past 24 hours.

As of Thursday, over 1 million people have received their first dose of a covid-19 vaccine and more than 430,000 people have received their second dose.