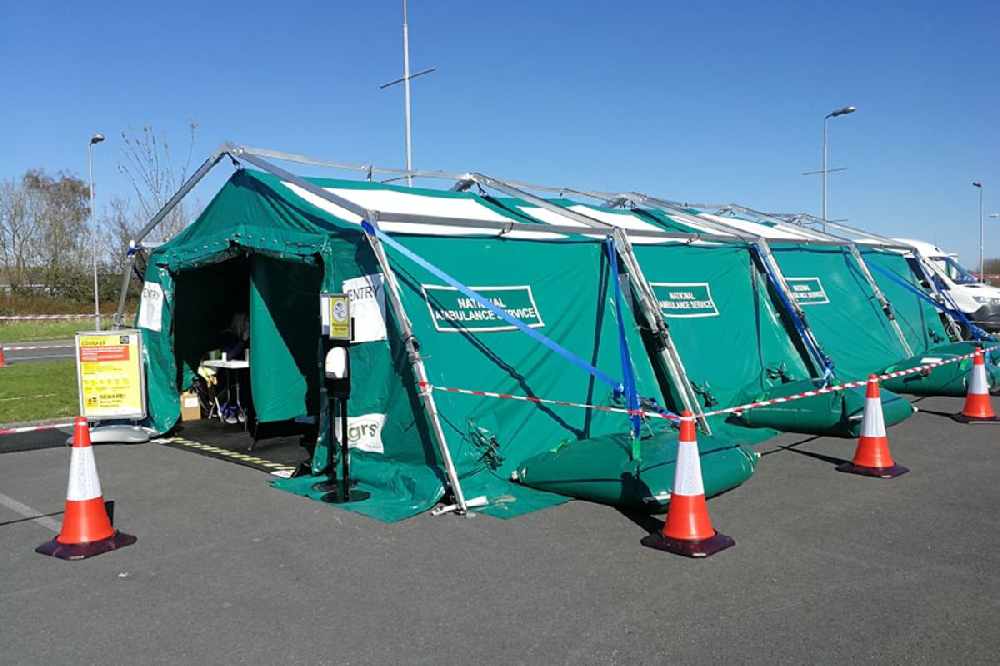 News updates for Sunday 9th May 2021.
Latest figures:
The Health Protection Surveillance Centre has today been notified of 2 additional deaths related to COVID-19.
There has been a total of 4,921 COVID-19 related deaths in Ireland.
As of midnight, Saturday 8th May, the HPSC has been notified of 514 confirmed cases of COVID-19.
There has now been a total of 252,809* confirmed cases of COVID-19 in Ireland.
Of the cases notified today:
259 are men / 248 are women
75% are under 45 years of age
The median age is 28 years old
As of 8am today, 116 COVID-19 patients are hospitalised, of which 31 are in ICU. 11 additional hospitalisations in the past 24 hours.
As of May 7th, 1,799,190 doses of COVID-19 vaccine have been administered in Ireland:
1,305,178 people have received their first dose
494,012 people have received their second dose
*Validation of data at the HPSC has resulted in the denotification of 8 cases. The figure of 252,809 confirmed cases reflects this.
5-day moving average 432
UK:
The UK's recorded two further deaths from coronavirus in the British government's latest daily figures.

177,000 new cases have been reported.

Almost 35.-million people have had at least one vaccine dose - while just under 17.7million have had both.
Driving tests:
The Road Safety Authority says it will be making online theory tests available to all drivers later this month.

Over 100,000 people are now waiting to sit the test after centres had to close during the Level 5 lockdown.

At the moment, online assessments are only available to people who are sitting exams to get a learner permit for a bus or a truck.

RSA Spokesman Brian Farrell says the backlog won't be cleared until theory test centres can reopen:
Antigen tests:
Lidl says it sold 10,000 antigen test kits on Friday.

The supermarket chain told the Sunday Independent there was a high level of demand for them the first day they went on sale.

The rapid tests have been criticised by public health experts as they're less accurate than PCR tests.

Professor Philip Nolan of NPHET says they will not keep you safe - he's urging people to socialise outdoors in small numbers, distance and wear masks.

Quarantine:
There have been no new Covid-19 "variants of concern" in Ireland since mandatory hotel quarantine was introduced.

HPSC data shows the number of cases of the Brazilian and South African strains peaked at around 30 at the end of March.

It fell to zero in the last week of April, when the system was in place.

Nepal and Anguilla have been added to the hotel quarantine list - while 11 countries, including Austria and Italy, have been removed.

Sinn Fein's health spokesperson David Cullinane says any changes to the travel list should be based on risk:
Vaccine:
The HSE is proposing reducing the age limit for the Johnson and Johnson vaccine from 50 to 45 years of age.

The Sunday Times reports the health service wants to use the single shot jab on the over 45s, once people over 50 are vaccinated.

The National Immunisation Advisory Council will issue advice this week on whether the limit can be reduced.

More than 400-thousand Johnson and Johnson vaccines are due for delivery in June.
Businesses:
Businesses are preparing to re-open for the first time this year - as more Covid restrictions are eased at midnight tonight.

Hairdressers and barbers can welcome customers back - and shops can offer click and collect or in-store visits by appointment.

Inter-county travel is also allowed from tomorrow, and 3 households can meet outdoors in groups of up to 6 including in someone's garden.

Dylan Bradshaw owns a hair salon in Dublin - and says it's been a busy few days preparing to reopen:
Nursing homes:
An advocacy group for vulnerable adults says it's "cautious" about the removal of serial Covid testing in nursing homes.

The HSE's to stop carrying out mass testing in homes that meet strict criteria in relation to vaccination rates among residents and staff.

Data shows nursing homes with high levels of vaccination have a positivity rate of just 0.1 percent.

Sage Executive Director Sarah Lennon says strict infection control measures will still be needed:
Latest figures:
A virus expert believes the country's holding 'steady' with Covid-19 numbers at the moment.

It's after of 408 new cases of the disease were confirmed along with 1 additional death.

There are 110 patients in hospital with the virus, including 33 in intensive care.

UCC Professor Gerry Killeen says most people across the country have been following the public health rules: