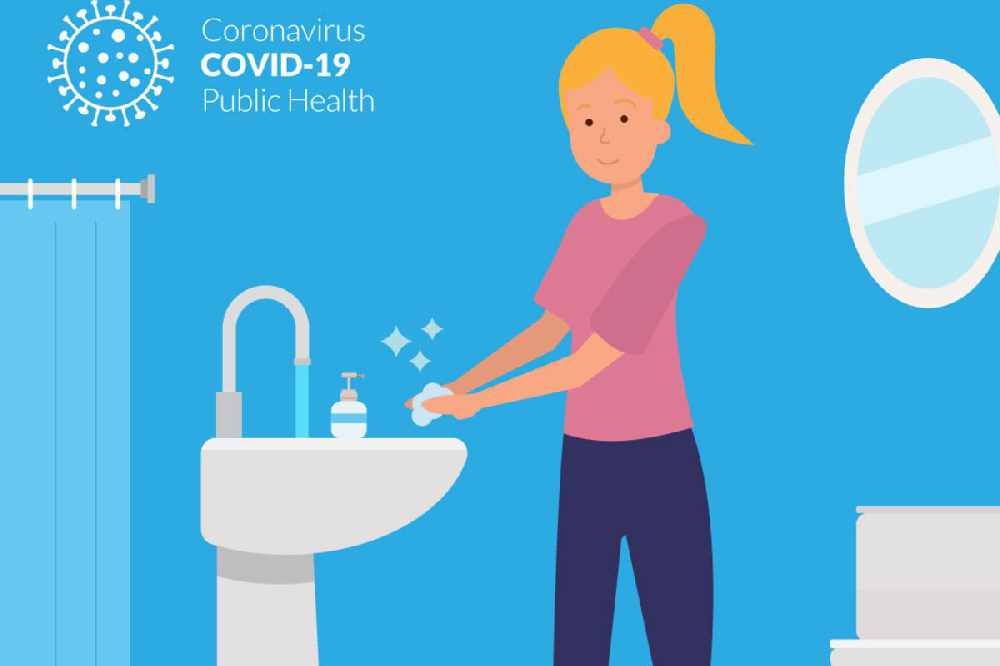 The latest news update on Thursday 20th May.
Latest figures:
The Health Protection Surveillance Centre has today been informed that a total of 12 people with COVID-19 have died.
There have now been a total 1,583 COVID-19 related deaths in Ireland.
As of 11am Thursday 21 May the HPSC has been notified of 76 confirmed cases of COVID-19. There is now a total of 24,391 confirmed cases of COVID-19 in Ireland.
The HSE is working to identify any contacts the patients may have had to provide them with information and advice to prevent further spread.
Today's data from the HPSC, as of midnight, Tuesday 19 May (24,274 cases), reveals:
· 57% are female and 43% are male
· the median age of confirmed cases is 48 years
· 3,183 cases (13%) have been hospitalised
· Of those hospitalised, 392 cases have been admitted to ICU
· 7,747 cases are associated with healthcare workers
· Dublin has the highest number of cases at 11,765 (49% of all cases) followed by Cork with 1,386 cases (6%) and then Kildare with 1,381 cases (6%)
· Of those for whom transmission status is known: community transmission accounts for 60%, close contact accounts for 37%, travel abroad accounts for 3%
There's been an additional six confirmed cases of coronavirus in the midlands, with the total now standing at 1,386.
There's been no increase in confirmed cases of the virus in Westmeath, with it remaining at 658.
Offaly recorded an increase of four cases, bringing the total to 472.
There was a slight jump of two in Laois, 256 people now have the illness there.
Dr. Ronan Glynn, Deputy Chief Medical Officer, Department of Health, said: "We have experienced 6 consecutive days of under 100 new confirmed cases in Ireland. This is very positive and demonstrates the extent to which the public's actions have limited the spread of this disease. However, it is only through continued commitment to hand washing, respiratory etiquette and physical distancing that we will remain successful in suppressing the spread of COVID-19 through the community."


Professor Philip Nolan, Chair of the NPHET Irish Epidemiological Modelling Advisory Group, said; "Most indicators continue to improve, with ICU and hospital admissions, number of cases per day and number of deaths per day continuing to decline. Prevalence of the virus remains low in the community. The reproduction number is well below one, so our task remains to maintain low transmission of the virus."
Loophole:
Businesses planning to use a "loophole" to re-open early are being told they risk slowing down the country's progress in tackling Covid 19.
It comes after the Licensed Vintners Association found almost half of Dublin pubs want to jump ahead of the August 10th timeline, and re-open as restaurants next month.
The government says it understands the temptation of firms to open their doors again.
But senior official Elizabeth Canavan says they can't deviate from the roadmap:
Scotland:
The Scottish first minister's expected to outline a four-phase plan later for moving out of lockdown.
Nicola Sturgeon's already said restrictions could start to be eased in a week.
Her deputy John Swinney says the guidance will clear-up what people should do in a number of different areas of life:
It's really hard to stay away from the people we love – but it's the best way to take care of each other right now. By staying home, you are supporting people on the frontline & those most at risk in communities across the country. #StaySafe and protect each other #HoldFirm 🌈 pic.twitter.com/1aJcwectCu

— HSE Ireland (@HSELive) May 21, 2020
Suppressed:
Transmission of the Coronavirus in the community has been effectively suppressed, according to the Taoiseach.
Leo Varadkar says the government will make a decision on moving to phase two of the easing of COVID restrictions on June 5th.
In the Dáil this afternoon, the Taoiseach presented some positive news:
He said however that the government is closely monitoring the impact of the first phase of the easing of restrictions.
A decision on moving to phase two won't be made by the cabinet until June 5th.
The Taoiseach warned they are preparing for a possible second wave of the virus in the autumn, that may coincide with flu season.
He said many more people will have to get the flu vaccine this year including a greater uptake by healthcare workers.
Leo Varadkar also hit out at people suggesting the government should borrow many billions more euro to pay for anything and everything, saying there's no such thing as free money.
He warned that countries in the most debt would bear the biggest impact of a further downturn in the international economy
Dáil:
Medical advice given to TDs about how the Dáil can sit has been described as Orwellian.
The Dáil's COVID committee was given advice this week saying if anyone is in an enclosed space with someone for more than two hours they're considered a close contact for medical purposes.
It's led to Health Minister Simon Harris refusing to attend a second session of Dáil questions this evening.
But the Labour leader Alan Kelly has questioned why the same advice wasn't made clear to all workplaces:
Homelessness:
Focus Ireland claims there could be a new wave of homelessness after the Covid-19 pandemic.
The charity has written to Fianna Fáil, Fine Gael and the Greens, who are all involved in government formation talks.
It says a number of welcome measures have been taken, such as temporary rent freezes and a ban on evictions.
But the charity's Roughan McNamara says they're not enough.:
Oxford study:
A pharmaceutical firm says it's got the ability to manufacture one billion doses of a potential coronavirus vaccine.
AstraZeneca says it can begin supplying it in September - and has already made agreements for the first 400-million.
The team at the University of Oxford are still testing it to ensure it works.
The company says it wants to make sure it's globally accessible.
Presidential View:
President Michael D Higgins says the amount of post he's getting from the public has increased dramatically since the start of the Covid-19 pandemic.
People have sent in drawings, letters and postcards.
Some wish the President a happy birthday, while others were addressed to his dogs, Bród and Síoda.
Unemployment Payment:
The future of the Covid-19 welfare payments will be known by the end of next week.
The pandemic unemployment payment and wage subsidy scheme are due to expire next month.
Almost 40 per cent of people claiming the unemployment payment are financially better off than they were when in employment.
Taoiseach Leo Varadkar says they're working on tidying up the scheme:
Fianna Fail Join IBEC In Call For Review Of Covid Unemployment Payment https://t.co/z7rCOnYyP4

— Midlands103 (@Midlands103) May 21, 2020
Trump's Idea:
A malaria drug - which the US President is taking to prevent against coronavirus - is going on trial to see if it's effective.
Some health workers in the UK are among 40-thousand people taking part around the world.
There's no evidence yet hydroxychloroquine has any impact on Covid-19 - and there's a warning it has "very serious" side-effects.
Results are expected at the end of the year.
Pubs:
In the UK, people could be stopped from drinking at the bar when pubs reopen as planned in July.
Trade group UK Hospitality is also recommending regular checks on smoking areas, and is discouraging customers from returning empty glasses.
The body says tables will need to be spaced out, and condiments provided in individual sachets.
Covid Payment:
38 per cent of people getting the special Covid-19 payment were previously earning less than 300 euro a week.
Nearly 600,000 people are getting the state's 350 euro a week payment, paid by the Department of Social Protection.
It means 200,000 people are better off unemployed than they were working.
The stats are based on a new report by the Department of Business, according to The Irish Times.
World Figures:
Across the world, the highest number of cases of Covid-19 in a single day was recorded yesterday.
The World Health Organisation says there were 106,000 in 24 hours - the worst since the outbreak began.
Almost two thirds of them were reported in just four countries.
The total number of cases around the world has almost reached five million.
ICSA Supporting Temporary Accommodation Plans Meat Factory Workers https://t.co/KvfoPTVLu7

— Midlands103 (@Midlands103) May 21, 2020
Vaccine:
A top US scientist says governments should not count on a successful vaccine against Covid-19 being developed anytime soon.
William Haseltine, a groundbreaking researcher of cancer and HIV, says it may only be possible to manage outbreaks in the future.
Even without an effective treatment or vaccine, he says the virus can be controlled by identifying infections, finding people who have been exposed and isolating them.
Meeting limit:
A two-hour limit for meetings will remain in place, even if all the Covid-19 restrictions are lifted by September.
Employers are being urged to still restrict staff in the workplace, while meetings should be no longer than 2 hours, to reduce the risk of workers becoming symptomatic if someone in the room has the virus.
The Houses of the Oireachtas and the courts are limiting sittings to under two hours, following HSE guidance.
A further 11 people with Covid-19 have died, bringing the death toll to 1,571, while there have been over 24,300 confirmed cases.
Deputy chief medical officer Ronan Glynn says limits on meetings are here for the foreseeable future:
Leaving Cert:
Gifts for teachers will be considered as a serious attempt to influence Leaving Cert grades under new guidelines being issued to schools today.
Teachers will be given a guide to the predictive grading system to be used in this year's state exams.
Detailed guidance for teachers will be issued to schools today setting out how they'll be expected to grade this year's Leaving Cert class.
It will include a section on what constitutes trying to influence a teacher with gifts ahead of the exams, saying that will be treated as a serious breach of the system.
Teachers have also been seeking advice on what to do if a student or parent persistently contacts them about the classroom rankings they'll be asked to provide.
It's likely to say that any attempt by a student or parent to contact the teacher to discuss those estimated marks will be reported to and logged with the Department of Education.
Any attempts will be judged as a serious attempt to interfere with the fairness and impartiality of a teacher.
For those roughly 3,000 students who are studying an exam outside school a tutor's input will be considered in lieu of a direct teacher's grade.
Where someone is home schooled or a teacher is a parent for example, those will be looked at on a case by case basis, with the Department estimating there's roughly 700 such cases.
An online portal is also likely to be set up from next week where students can record the level at which they will be marked.
They will be allowed to drop a grade from higher to ordinary, or ordinary to foundation, but will not be allowed to go up a grade.

Childcare:
The Federation of Early Childcare Providers says many creches could be forced to close under government plans for the sector.
Yesterday, the Children's Minister said children will likely be collected from cars and kept in small groups under plans to reopen at the end of June.
But chairperson of the group, Elaine Dunne, says while it's important to provide a safe environment, the plans aren't viable:
Latest figures:
In the midlands,
Nine more cases have been confirmed, bringing the total here to 1,380.
Offay saw the largest rise, from 461 yesterday to 468 today.
Westmeath recorded a rise of two from 656 to 658.
And no new cases have been confirmed in Laois.
The total there remains at 254.