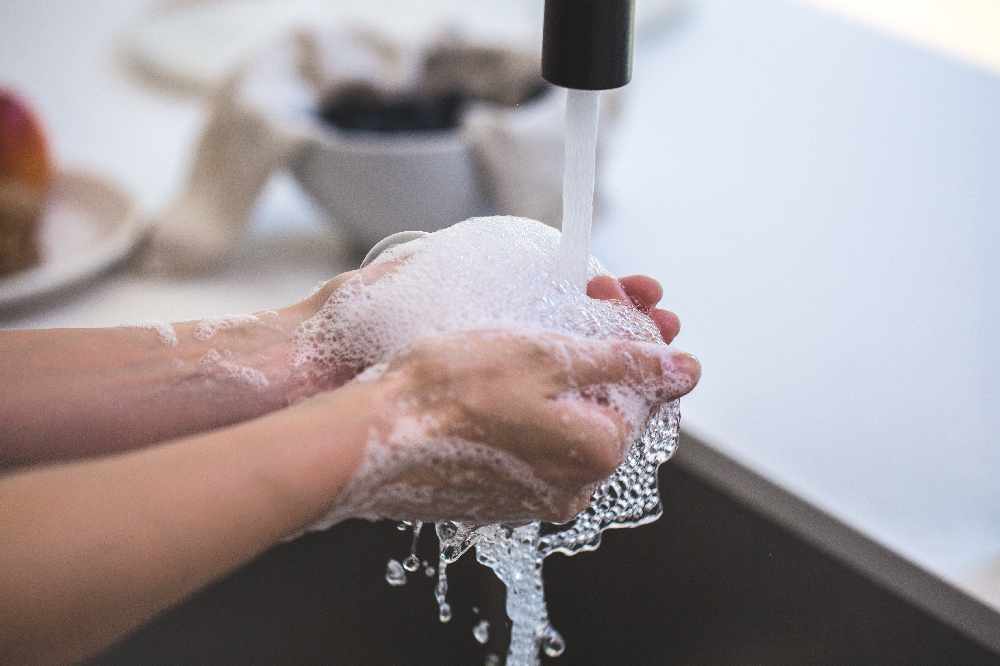 Latest news updates on Friday 21st May.
Latest figures:
A further 11 people with COVID-19 have died.
Death toll now at 1,592.
115 new cases confirmed, while there have been 24,506 cases in this country.
The total amount of confirmed COVID-19 cases in the midlands now stands at 1,390.
In Westmeath, there's been an increase of 3 new cases of coronavirus, with the figure now at 661.
There's a slight increase in Offaly its cases going from 472 to 473 - a jump of one.
While Laois has had no increase in confirmed cases and remains at 256.
Leaving Cert dispute resolved:
The ASTI has advised its members to engage with the calculated grades system for this year's Leaving Cert.
The union's resolved a dispute with the Department of Education over legal protection for teachers.
The calculated grades system for this year's Leaving Cert has been in doubt since last night, when the ASTI said it wouldn't engage with the model.
They had concerns the state indemnity being offered didn't go far enough - and wanted a guarantee that if a student took a claim, 100 per cent of the legal costs would be covered.
A meeting has been taking place between union and department officials this afternoon - and the ASTI now says it's secured the necessary clarifications.
It's been assured that if a student unhappy with their grade sues, no teacher will have to employ their own legal team to defend themselves and run the risk of racking up large expenses.
The ASTI says it's now in a position to advise members to engage with the calculated grades system for this year's Leaving Cert.
Education Minister Joe McHugh is glad there's been a resolution:
Leaving Cert:
There are calls for a quick resolution to a dispute over the legal protection being offered to Leaving Cert teachers.
The ASTI says the state indemnity falls short, and want a guarantee all costs would be covered if a student makes a claim.
It's told members not to engage with the calculated grade system, and is meeting with the Department of Education this afternoon to try and find a solution.
Paul Rolston from the National Parents Council Post Primary is disappointed there's been another stumbling block:
UK travel:
Airlines are criticising the British government's plan to force travellers arriving in the UK to self-quarantine for 14 days.
Ministers are expected to confirm later that health officials will carry out spot checks - and those who don't comply could face fines of a thousand pounds.
Ryanair says it's 'bonkers', while Virgin says it'll mean its planes will stay grounded.
John Holland-Kaye's the boss of Heathrow Airport.
Traffic:
Traffic volumes across the country have increased by around 30 percent since coronavirus restrictions were eased on Monday.
That's according to AA Ireland which has noted around 42 per cent more vehicles on main routes in recent days.
On Dublin's M50 the amount of traffic seen between Monday and Wednesday rose by over 32% when compared to the same period last week.
Conor Faughnan, AA Ireland's Director of Consumer Affairs, says more people are taking to their cars to drive into cities across the country:
Children:
Public health officials are concerned about the impact social distancing is having on children.
It's considering easing some restrictions for those under the age of 18.
Summer camps going ahead and an increase to children's travel area for exercise were among the measures discussed at today's NPHET meeting.
Infectious Disease expert Prof Mary Horgan says transmission among minors has been low.
Garda concerns:
Gardaí are warning that new Covid-19 restrictions are unenforceable, according to reports this morning.
The Irish Independent says they're concerned about how vague some of the laws are.
They've raised fears about enforcing new rules preventing people playing golf more than 5km from their homes.
They've also raised concerns after more restrictions were eased on Monday, allowing more people to work and socialise outdoors.
Unemployment Payment:
The 350 euro a week Covid-19 unemployment payment looks set to remain in place until August.
According to the Irish Examiner, it will then be tapered down over several months.
More than 200,000 people are better off on the payment than they were when they were working.
But Taoiseach Leo Varadkar has promised to address that in the coming days.
Cash v Card:
Cash withdrawals are down by 56 percent due to more people using contactless payment during the Covid-19 pandemic.
Banking and Payments Federation Ireland says more people are also using mobiles for payments, with 18-44 year olds paying by phone the most.
Chief Executive of BPFI, Brian Hayes, says the reduction in the use of cash is likely to continue post Covid-19.
Restrictions:
The lifting of some Covid-19 restrictions for children will be considered by the country's top public health doctors this morning.
The National Public Health Emergency Team's examining how to reduce the burden of the measures on those under 18, given the low rate of transmission in that age group.
The team will also discuss changing the rules around testing, and how Covid-19 is spreading in meat plants and nursing homes.
A further 12 people with the virus have died, bringing the death toll to 1,583, while 76 more cases have been confirmed.
Deputy Chief Medical Officer, Dr Ronan Glynn says they want to see if they can make things easier for young families:
Leaving Cert:
The ASTI say it has concerns the indemnity brought in around calculated grades doesn't protect teachers enough.
The union believe it covers schools and principals but has received legal advice and is requesting the Department of Education to provide full indemnity.
Guidelines were issued yesterday which protects teachers from getting undue influence from students while attempting to give a predictive mark.
Students can be reported to the Department of Education.
Kieran Christie, General Secretary of the ASTI says there needs to be more protection on indemnity for individuals:
SME's:
The state should set up a new state agency to help develop small and medium enterprises following the Covid-19 pandemic.
A new report by economist Jim Power says the companies make up over 68 percent of employment in the country and need to be nurtured.
The study says the IDA and Enterprise Ireland do great work for foreign investment, but there's no similar body for SMEs.
Tara Buckley is a member of the Local Jobs Alliance - she says small companies need support to get the economy working again:
Latest figures:
There's been an additional six confirmed cases of coronavirus in the midlands, with the total now standing at 1,386.
There's been no increase in confirmed cases of the virus in Westmeath, with it remaining at 658.
Offaly recorded an increase of four cases, bringing the total to 472.
There was a slight jump of two in Laois, 256 people now have the illness there.