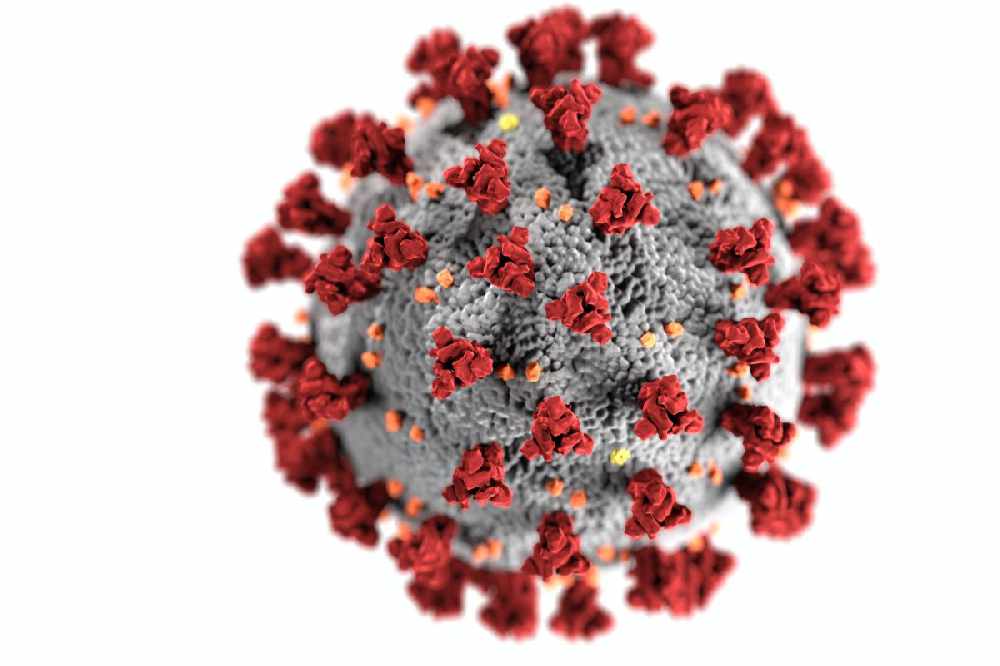 National News October 1st 2020.
Figures:
The Health Protection Surveillance Centre has today been informed that 4 people with COVID-19 have died.
There has now been a total of 1,806* COVID-19 related deaths in Ireland.
As of midnight Wednesday, 30 September, the HPSC has been notified of 442 confirmed cases of COVID-19.
There is now a total of 36,597 confirmed cases of COVID-19 in Ireland.
Of the cases notified today;
· 225 are men / 217 are women
· 67% are under 45 years of age
· 54% are confirmed to be associated with outbreaks or are close contacts of a confirmed case
· 69 cases have been identified as community transmission ·
170 cases are in Dublin, 47 in Cork, 28 in Donegal, 23 in Meath, 21 in Galway, 20 in Monaghan, 14 in Clare, 12 in Roscommon, 11 in Laois, 11 in Longford, 10 in Cavan, 10 in Limerick, 10 in Tipperary, 9 in Kildare, 8 in Wicklow, 5 in Louth and 5 in Wexford with the remaining 28 cases in 9 counties.
The HSE is working to identify any contacts the patients may have had to provide them with information and advice to prevent further spread.
778 cases have been confirmed in Westmeath, Offaly has had 726 people diagnosed with the illness and 453 people in Laois have tested positive. These figures were measured at midnight on Tuesday 29th September.
The 5 day average for cases is now 412 and 18 counties have an increased incidence rate when compared with last week.
The reproduction number is estimated to be between 1.2 and 1.4, with the growth rate in cases between 4-5% per day.
NPHET today noted a particular concern in relation to trends in indicators of disease severity.
There are 119 people in hospital with 20 in critical care and there were 32 deaths in September.
While there continues to be a number of counties with particularly high incidence, the NPHET's main concern now is the overall national picture. Given the disease profile, NPHET today recommended that no more than 2 households should meet at any given time.
People should only have a maximum of 6 visitors from 1 other household to their home.
People can continue to meet socially in other settings, but only with people from one other household. NPHET have further advised that Government extend the Level 2 measures currently in place for a further period of three weeks, with Donegal and Dublin remaining at Level 3. NPHET will continue to monitor this situation very closely.
Hospitals
The HSE says hospitals are not currently overwhelmed as a result of Covid-19 cases.
However, it states 121 people are currently in hospital, with 22 in ICU.
The latest briefing from the HSE carried out over 93 thousand tests last week, with a 2.9 positivity rate.
Chief executive Paul Reid says of those hospitalised, 65 per cent are in the four Dublin hospitals:
Hotel Bookings
The Irish Hotels Federation says the government's Covid-19 restrictions have led to a dramatic collapse in new bookings over the past fortnight.
Hotel occupancy rates in Dublin City for October are currently as low as 10 per cent, while they are highest in the South East at 38 per cent.
It comes as the stay and spend scheme kicked off today, which offers up to 125 euro in income tax credits for those staying in hotels or eating out between not and the end of April.
Travel journalist Sarah Slattery says the government is hoping to boost domestic tourism with the initiative:
Nursing Homes
People in counties with Level 3 restrictions or higher will not be allowed to visit nursing homes, unless on compassionate or critical grounds.
It's part of new advice from the HPSC, which will allow residents to leave the premises for a social drive if the county is in Level 1.
Outdoor and window visiting will be allowed no matter what level of restrictions have been imposed.
Tadhg Daly of Nursing Homes Ireland has welcomed the new guidelines:
Counties:
No counties will be moved up a level of restrictions today after a decision from NPHET.
However, there will be further nationwide restrictions on visitors to peoples homes.
The rules are to change meaning people can have no more than six people from ONE other household in your home at any one time.
It's in a bid to reduce community transmission caused by gatherings in houses and apartments.
CMO Returns:
The Department of Health's Chief Medical Officer Dr Tony Holohan will return to his post next week.
Health Minister Stephen Donnelly says he's looking forward to working with Dr Holohan, who stepped back from his role in July as his wife was receiving palliative care.
He had become a well-known figure during the early stages of the Covid-19 pandemic, as he recommended strict measures to tackle the virus, including the national lockdown.
Health Minister Stephen Donnelly says his return is very positive news.
Nursing home visits:
Visits to nursing homes will be allowed for counties in Level 1 or 2 restrictions only, but with protective measures in place.
The Health Protection Surveillance Centre says nursing homes in counties which have level 3 or higher restrictions will only be allowed for critical or compassionate grounds.
However, events such as organised outings or a 'social drive' in a private car are only permitted in Level 1.
Flu Jab:
Pharmacies will be allowed administer the flu vaccine outside premises.
The Irish Pharmacy Union's labeled the move a "game changer".
The IPU says people need to be encouraged get the vaccine by making it as easy as possible for those most at risk to access it.
Level 3:
The National Public Health Emergency team is meeting to decide whether more counties need to be moved to Level 3 Covid-19 restrictions.
The nationwide 14-day incidence rate per 100,000 people is now above 90, while Roscommon and Monaghan are on more than 100.
Dr Ronan Glynn warned that the 'window of opportunity' of COVID-19 not becoming a national issue was closing after 429 new cases were confirmed last night.
The Acting CMO said NPHET will discuss everything and make recommendations if needed:

Working from home:
47% of work has been done from home across Ireland since the start of the Covid-19 crisis.
New research by Eurofound shows the country has one of the highest rates across the EU - only behind Belgium.
It comes as Dr Ronan Glynn issued an appeal last night for businesses to allow staff to work from home to stop the spread of the disease.
Tighter Lockdown:
Half a million more people in North Wales face tighter lockdown measures from this evening, after a rise in Covid-19 cases.
A ban on households mixing in Denbighshire, Flintshire, Conwy and Wrexham will come into force at 6pm.
Travel to and from these areas will also be restricted - except for essential purposes like work or school.
Welsh Education Minister Kirsty Williams has this advice for university students whose families live elsewhere.
Suppress The Virus:
A public health expert says we could have our lives back by Christmas - if people work to suppress the virus.
Professor Anthony Staines from DCU says people are willing to get the numbers as low as possible
Northern Ireland:
New restrictions are likely to be introduced in Northern Ireland today, after a big spike in Covid-19 cases.
A record 424 cases were detected yesterday, and nearly 2,000 in the past week.
The Stormont executive's meeting today to discuss new restrictions - after Health Minister Robin Swann said they are needed.
Anne Speed, the lead negotiator for the North's health trade unions, says medical staff are very anxious.
NPHET Meeting:
The National Public Health Emergency Team will meet this morning to analyse the spread of Covid-19 across the country.
Health officials are monitoring Cork, Galway, Roscommon and Monaghan, but the Acting Chief Medical Officer says it is close to becoming 'a national issue'.
429 cases of the virus were reported yesterday, with one new death.
Dr Ronan Glynn says the 'window of opportunity' for this not to become a national issue is closing:
Chair of NPHET's Covid modelling group, Professor Philip Nolan, says hospital numbers had reached 130 yesterday evening:
He also says younger people can still get very sick as a result of the virus.
Professor Nolan says since the first of August, over 9 thousand cases were notified:
"Window of Opportunity":
A 'window of opportunity' to stop Covid-19 becoming an national issue is closing, according to the Acting Chief Medical Officer.
The National Public Health Emergency Team will meet today to discuss the rise of cases around the country - in particular in Cork, Galway, Roscommon and Monaghan.
Dr Ronan Glynn warned the spread of COVID-19 in every county is going in the 'wrong direction', after 429 new cases were confirmed yesterday.
He says people need to cut their social contacts: