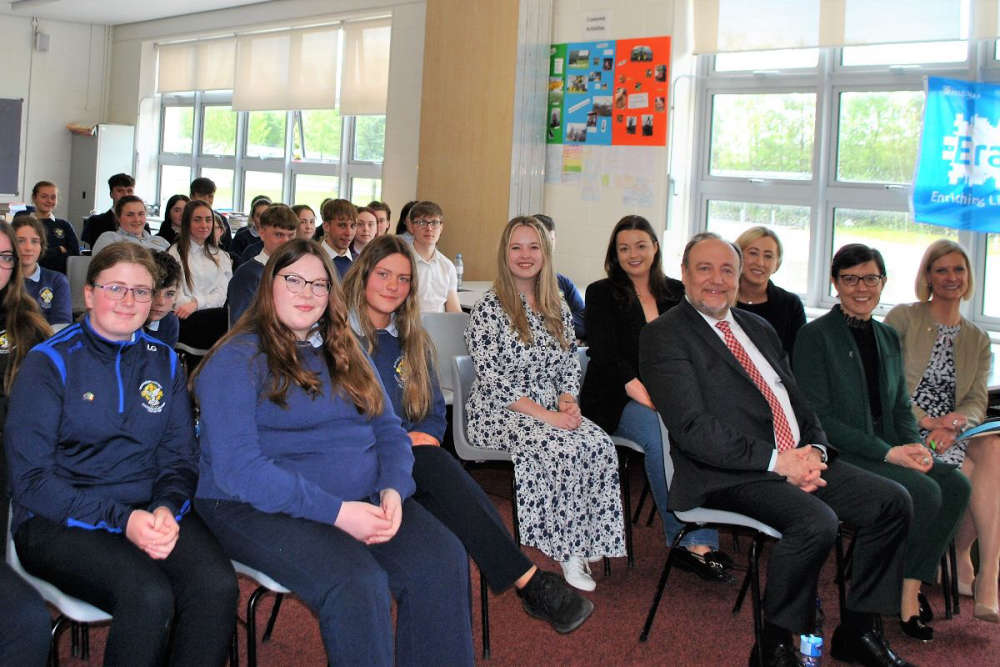 Some students received an unusual visitor to mark 50 years since Ireland voted to join the EU.
Some students in Offaly received a visit from the Croatian Ambassador this week.
Ambassador Davor Vidis visited schools in Kilcormac and Banagher to encourage conversations with young people on the concept of Europe and its future.
This week marks both Europe Day and EU50, the 50th Anniversary of the referendum in which the Irish people voted to join the then European Economic Community (10th May 1972).
He was accompanied by local Junior Minister Pippa Hackett, who welcomed the opportunity to promote and chat about European affairs with students;
"In Banagher, I was delighted to meet Ms. Canty's 3rd and 4th class and Ms. Quinlan's 5th and 6th class. I was encouraged by the engagement of our young people in this 2022 European Year of Youth and delighted by their interest and knowledge".
Speaking to students from a mixture of years in Banagher College, The Croatian Ambassador to Ireland, His Excellency Davor Vidis told them that it was a real privilege to visit schools in Offaly to mark Europe Day and EU50;
"Croatia and Ireland have a special relationship. For me, the best thing about Ireland is the people. It is the people that make Ireland special, and I want everyone to know that Ireland is a welcoming nation" .