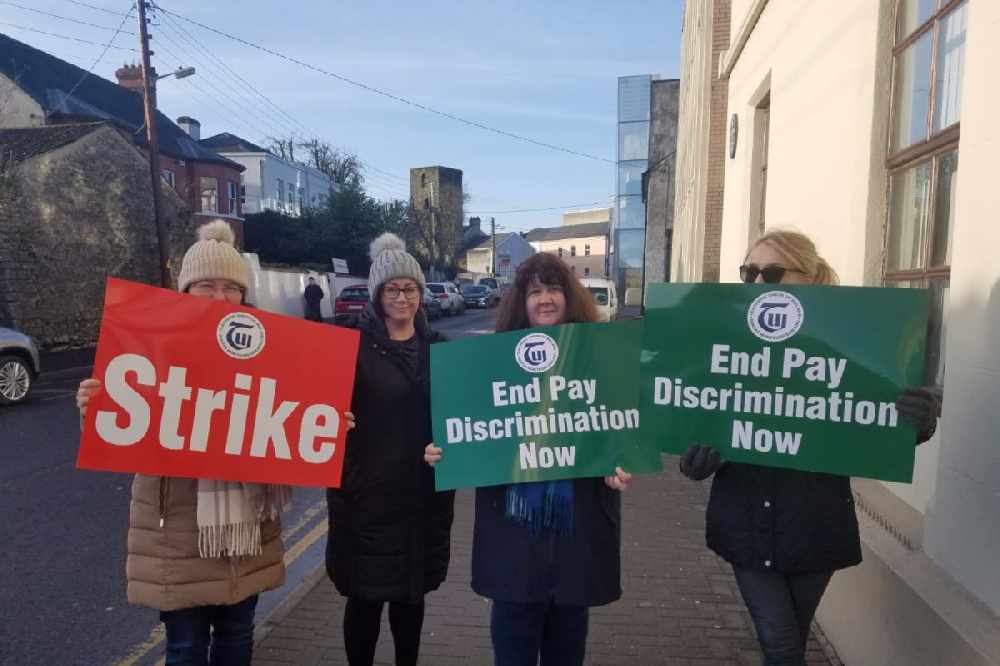 They're looking to restore equal pay for those hired after 2011.
The Teachers Union Of Ireland believe today remains the right time to stage a strike despite no government being in place.
The day of action is being taken in a row over pay for staff hired following 2011.
It's estimated it will take €36 million a year to restore equal levels of salary amongst those affected.
Various schools around the Midlands will be closed today because of the strike - with 400 shutting their doors nationwide.
Tullamore's Michael Gillespie Assistant General Secretary of TUI says they had no other choice but to go ahead with the action:
Further strike action could also be on the cards.
This teacher is on strike at Coláiste Dhún Másc in Portlaoise: