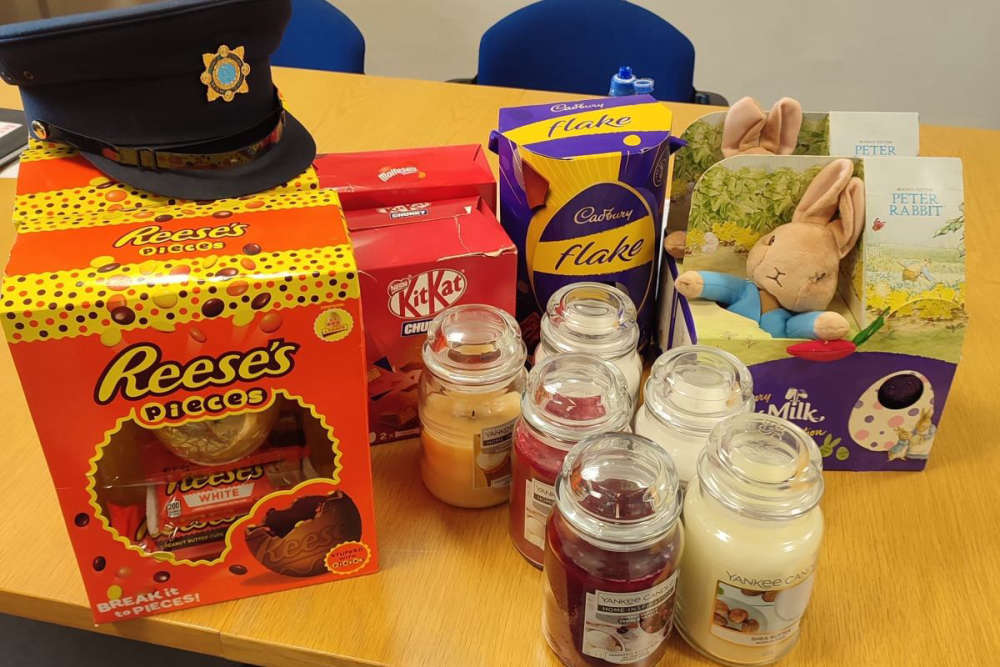 They recovered a number of seasonal items which have been shoplifted recently.
Gardaí have recovered a number of items recently stolen from a shop in Portlaoise.
They include a number of Easter eggs and flavoured candles.
It follows the execution of a search warrant earlier today.
They say shoplifting remains a problem for local businesses and they're taking a proactive stance to dealing with the issue.