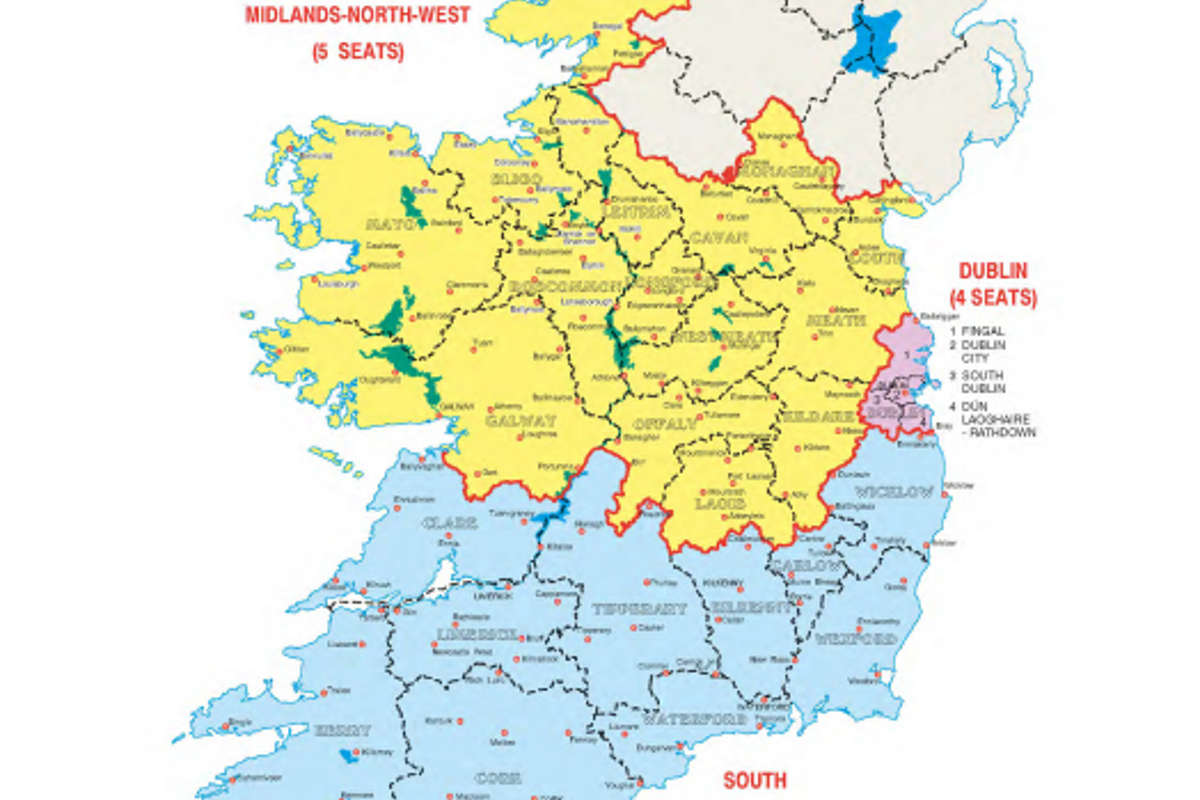 That would make the constituency a five-seater.
The Electoral Commission has recommended an additional MEP be allocated to the Midlands-North constituency, making it a five-seater.
Ireland is to be allocated an additional MEP, which will bring the country's total to 14.
The Commission is also recommending Laois and Offaly be moved from the Ireland-South constituency, to Midlands-North, which would join the two counties up with their regional counterpart in Westmeath.
It says the change would create a reasonable equality of representation among the constituencies, and would avoid any county boundary breaches.
The Dublin constituency will remain as a four-seater, and Ireland-South will continue to be a five-seater.
Chair of An Coimisiún Toghcháin, the Electoral Commission, Supreme Court Judge, Ms. Justice Marie Baker stated:
"In late September a long-awaited EU decision allocated an additional 14th MEP seat to Ireland, stemming from our growing population and EU rules on the European Parliament's composition.
Our recommendation is to allocate this additional seat to the Midlands-North West constituency, making it a five-seater and bringing in the counties of Offaly and Laois into that constituency from the South. The Dublin constituency remains unchanged.
"As Ireland's independent electoral commission, we have worked quickly to ensure this recommendation is brought forward ahead of the statutory schedule. It is now for the Oireachtas to consider and legislate appropriately."
An Irish MEP says the recommended changes to the country's constituencies for the European elections "makes sense."
It comes ahead of the European Parliament Elections, which are due to take place in June.
Ireland South Fine Gael MEP Sean Kelly says the change is bitter-sweet, but logical:
Green Party European Election candidate, Pauline O'Reilly who is a Senator and chair of the Party says:
"Now is the time to elect our region's first ever Green MEP.
The future has to be based on renewables, nature restoration, and a better outcome for our children.
Having a green at the table for our region when important decisions are being made in Europe is critical now as we face into that future."