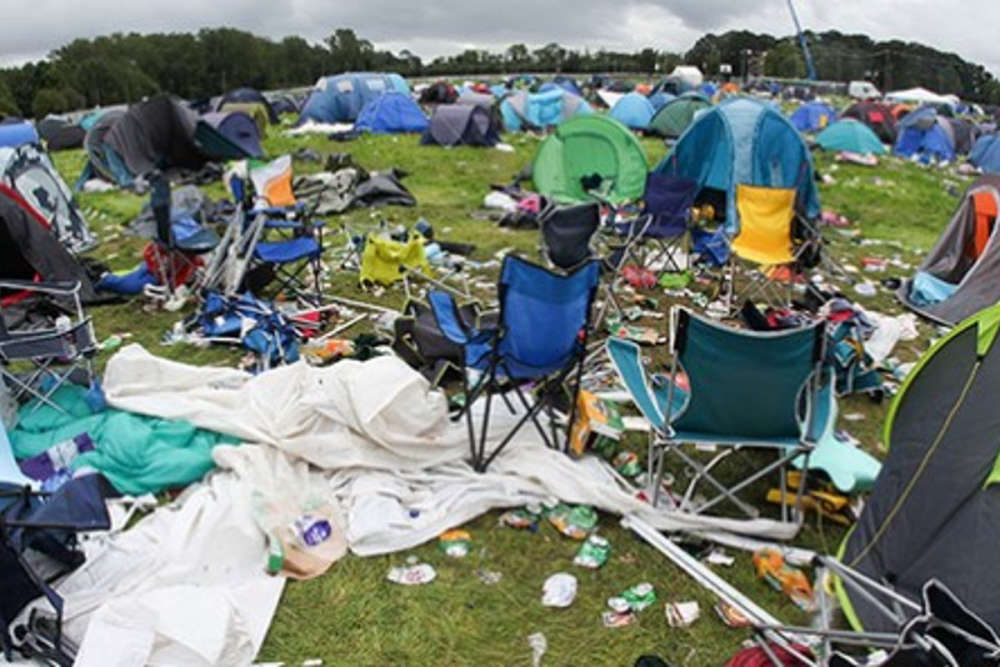 Photo Credit: Myuplift.ie/End Electric Picnic Campsite Carnage
A target of 600 signatures has almost been reached.
An online petition is calling for an end to plastic pollution at Electric Picnic.
The "End Electric Picnic Campsite Carnage" campaign wants to see the number of tents left behind at the festival each year addressed, and has already received over 500 signatures.
It's calling for the establishment of a refundable deposit per tent and chairs put in place for all sites at EP, and official patrols to advise festival goers on setting and packing up.
It believes some of the profits earned by the festival should be used to deal with plastic waste problems.
The petition can be found here.