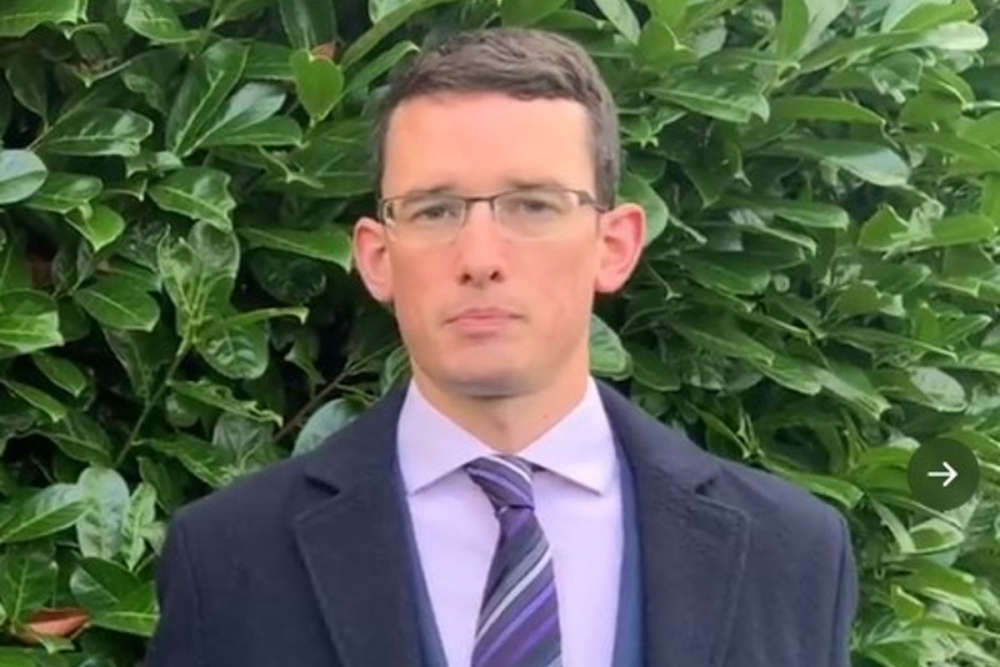 Photo credit: Twitter/@IsaacZBurke
The former teacher's fines for contempt of court have now risen to over €22,000.
Enoch Burke's ongoing fines for contempt of court have risen to €22,400.
The former teacher once again arrived at Wilson's Hospital School in Multyfarnham, at around 8.40am this morning, according to the Irish Independent.
The €700 daily fines have now been running for 32 days, as Mr. Burke continues to breach court orders not to attend the school.
The High Court is expected to review the imposition of the fines tomorrow.