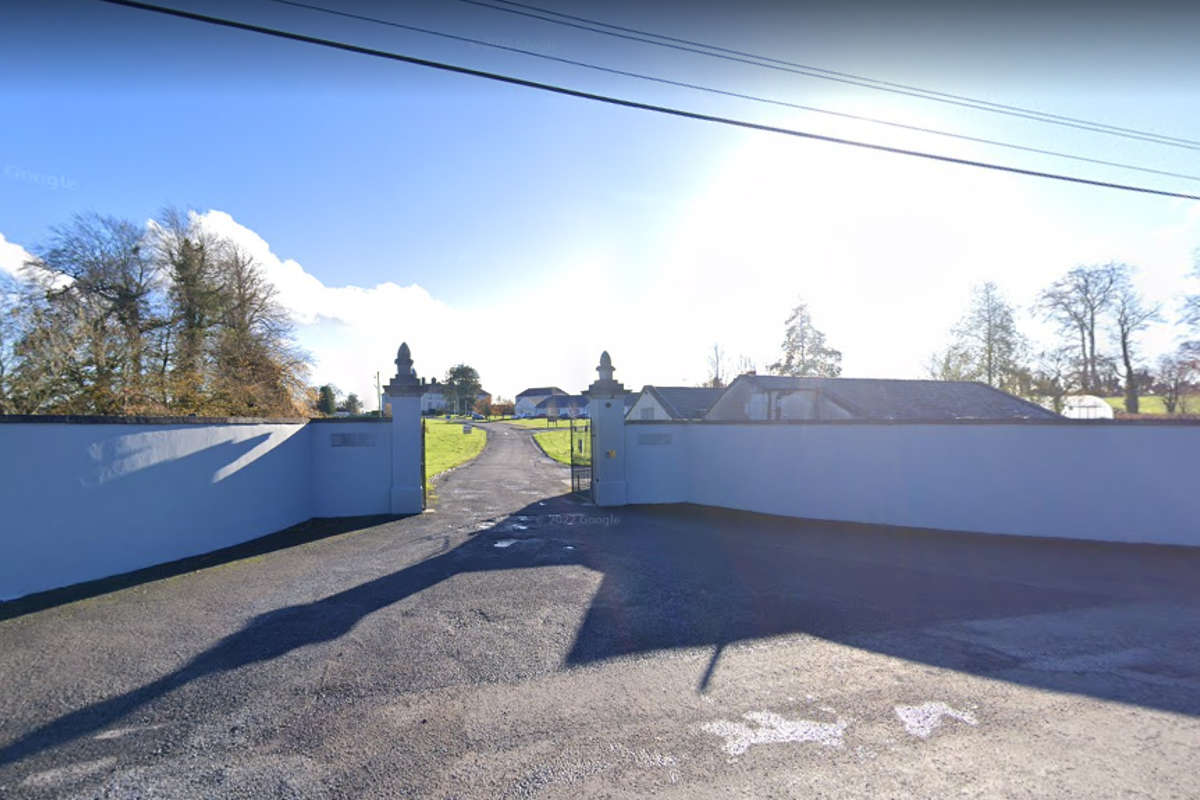 Photo credit: Google Maps
The teacher was dismissed from his position last week.
Enoch Burke has turned up at Wilson's Hospital School again this morning.
He arrived at the Westmeath school at 8.42am, according to the Irish Independent.
It's the third day in a row Mr. Burke has attended the private school, despite being dismissed from his teaching role last week.
He spent a number of hours outside the school gates yesterday, before leaving at around lunchtime.
Mr. Burke was arrested and removed from the premises of Wilson's Hospital School by Gardaí on Tuesday.