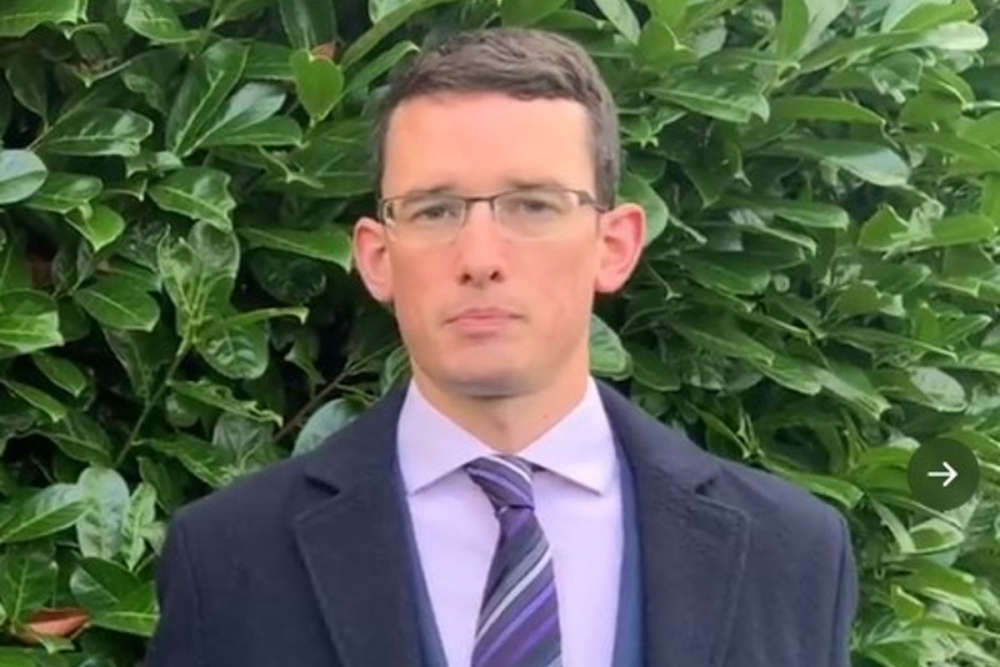 Photo credit: Twitter/@IsaacZBurke
The teacher was arrested and removed from the property by Gardaí yesterday.
Enoch Burke has once again arrived at Wilson's Hospital School in Westmeath.
The teacher - who was dismissed from his position last week - was arrested yesterday but later released.
He returned to the school later in the day, only to be met by the principal, who closed the main gates to keep him off the premises.
The teacher was suspended last year after refusing to refer to a student by their preferred pronouns.
Fiachra Gallagher of the Irish Times is at the school this morning:
Teacher Enoch Burke has left Wilson's Hospital School in County Westmeath, after turning up today.
He arrived this morning, a day after being arrested and released, when he showed up at the school yesterday.
Mr Burke was refused permission to enter the school and was seen writing in a notebook intermittently while standing outside the building.
Fiachra Gallagher - a journalist with The Irish Times - says Mr Burke left the school at lunchtime:
Read More: Enoch Burke Returns To School After Being Release From Mullingar Garda Station