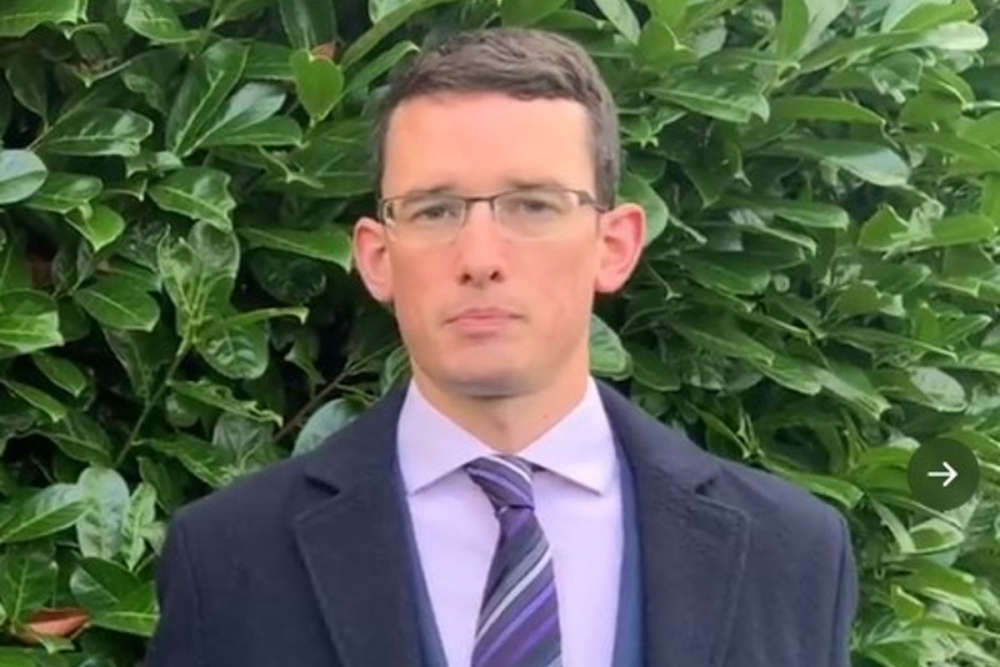 Photo credit: Twitter/@IsaacZBurke
The schoolteacher was dismissed from Wilson's Hospital School last week.
Enoch Burke has turned up at Wilson's Hospital School in Westmeath this morning, days after he was dismissed.
The Irish Independent is reporting he was driven to the school in Multyfarnham shortly after 8.30am.
He was formally dismissed on Friday, following a disciplinary meeting.
The teacher was suspended last year after refusing to refer to a student by their preferred pronouns.
Legal Affairs Edior with the Irish Independent, Shane Phelan, says Mr. Burke hasn't been granted access to the school:
Read More: Enoch Burke Dismissed from Westmeath School