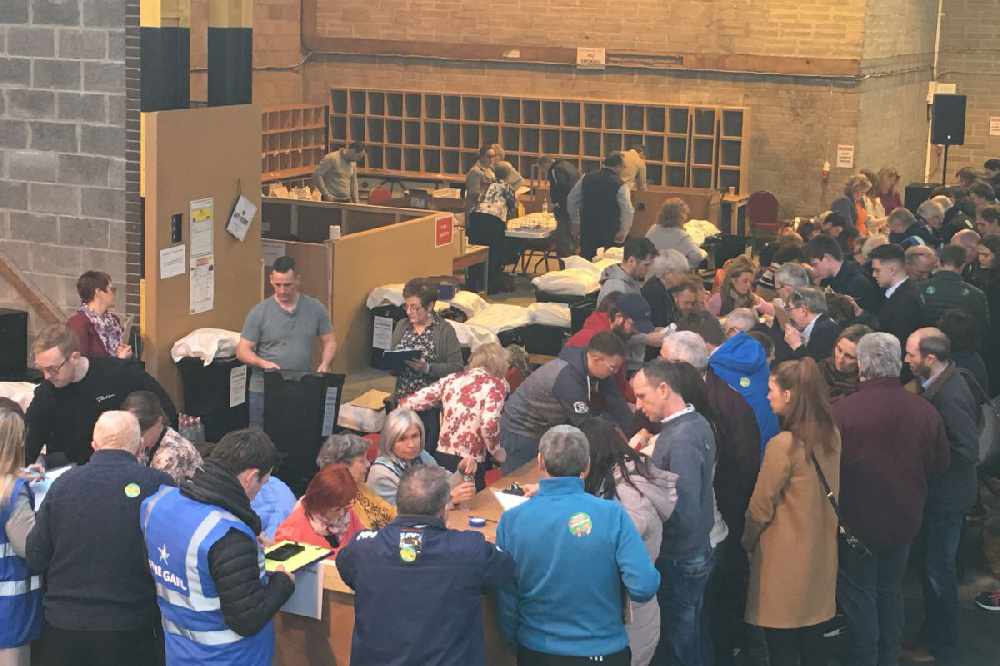 60% of boxes have been opened.
Sinn Fein is leading the way in Laois / Offaly with 22% of first preference votes.
60% of boxes have now been opened.
Fianna Fail could be on course to take three seats as Barry Cowen, Sean Fleming and Peter Ormond are all polling well according to their party's tallies.
With over 75% of Offaly votes now accounted for, it looks like Marcella Corcoran Kennedy could lose her seat. The Fine Gael candidate is behind Independent Carol Nolan.
Meanwhile her colleague Minister Charlie Flanagan is on 9% however less than half of the Laois boxes have been opened.
Former TD and current Fianna Fail director of Elections for Laois is hopeful that the fifth seat might swing in Offaly away from Fine Gael's Marcella Corcoran Kennedy towards Fianna Fail's Peter Ormond:
Laois Offaly has been conservative in its call for change in government.

With 70% of boxes tallied, Fine Gael, Fianna Fáil and Sinn Fein have taken more than 70pc of first preferences. Independent candidates have taken almost half the remaining tallies while smaller parties are making little impact.

Independents John Leahy and and outgoing TD Carol Nolan have 5.8% and 8.9% respectively but both have a former party base - JohnLeahy with Renua and Carol Nolan originally elected as a Sinn Fein TD before going it alone.

The Green Party's Senator Pippa Hackett has 4.7% of tallied votes, Labour's Noel Tuohy has 2pc. Tullamore's Ken Smollen of the Irish Democratic Party has 4.2pc

John Daly of the National Party has less than 1% and People Before Profit's Stephen Tynan has just over 1%.

While voters may be calling for change, the surge in Brian Stanley's popularity across the two counties indicates a marked preference for the more established Sinn Fein.
Fianna Fáil Councillor Padraig Fleming says the party is in a strong position in Laois Offaly #ge2020 #laoisoffaly pic.twitter.com/pIAAfUHBfZ

— Midlands103 (@Midlands103) February 9, 2020